Winegard has a great reputation as a leading provider of both satellite and over-the-air TV antennas designed for RV use.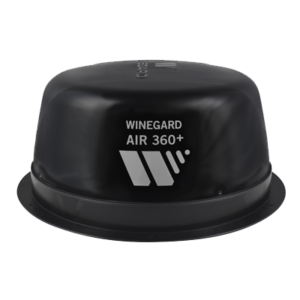 Over the past few years, Winegard has branched out to also offer long range Wi-Fi and roof-mounted cellular via its ConnecT and ConnecT 2.0 products, but RV manufacturers have been hesitant to add yet another major component to already crowded RV roofs.
So why not combine things - and hide the cellular and Wi-Fi antennas under the same dome as the TV antenna?
That is the core idea behind Winegard's Air 360+, a product designed to offer a great amplified TV antenna for RV manufacturers to build onto new RVs - but with an easy "Gateway" upgrade path to allow RV owners to simply add cellular and Wi-Fi connectivity as well, without needing to drill any additional holes or pull additional wires to tap into the antennas on the roof.
And of course - even if your RV did not come with an Air 360+ pre-installed on the roof, Winegard is happy to offer this package as an option to anyone looking to replace their current RV television antenna with something a bit more multi-functional.
But while the Air 360+ has a lot to offer, it does have some limitations that are very important to full understand.
AIR 360+ & Winegard Gateway Router Combo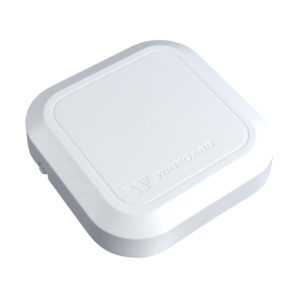 The AIR 360+ comes packaged as an over-the-air TV reception device installed on the roof of an RV.
Of interest to the mobile internet seeking community, the AIR 360+ comes pre-installed with 1 Wi-Fi antenna and 2 cellular antennas, which can be used if you also purchase the Winegard Gateway Router.
The Winegard Gateway Router supports both the AT&T and Verizon networks.
The AIR 360+ is not designed to be used with routers other than the Winegard Gateway Router.
The Air 360+ allows the Winegard Gateway Router to be installed in two locations; inside the dome of the antenna or on the ceiling of the RV. Winegard recommends installing the Gateway Router on the ceiling of an RV.
The unit can be operated via an app called the Winegard Connect App, which allows you to check on the health of the system, switch between internet sources, buy more data (if using a Winegard data package) and more.
Specifications
Model: AIR 360+ Paired with Winegard Gateway Router

Wi-Fi Router:

2.4GHz Wi-Fi:

802.11 b/g/n - 450Mbps Max
5GHZ Wi-Fi: No

Wi-Fi Antennas:

2 in Gateway & 1 in Air 360+
Wi-Fi as WAN: Yes - Roof Mounted Long Range (reported 0.5 miles)
Claimed Wi-Fi Range: Up to 0.5 mile
Mounting Options: Ceiling Mount (recommended) or Inside AIR 360+ Dome.

Integrated Cellular Modem & Antennas:
Ethernet Ports: One - Fast Ethernet (On The Gateway)

Power Source:

Direct 12V power supply

Dimensions:

AIR 360+ (Rooftop Unit): 17.25" x 8.1" / 3.75 lb
Gateway Router: 8.13" x 8.13" / 0.8 lb

Outdoor Rated:

AIR 360+: Yes
Gateway Router: No

Retail Price:

$453.99 (AIR 360+: $124.99 + Winegard Gateway Router: $329)
---
Winegard Data Packages
Winegard offers a few data plan options, called FreedomGo Plans:
10GB of data for $59/mo - with usage limited to the U.S. only
10GB for $80/mo -with usage allowed in U.S. and Canada
20GB for $150/mo - with usage allowed in U.S. and Canada
Winegard also permits owners to also use their own eligible AT&T or Verizon SIM card with a data plan in the device.
---
News, Videos & Status
We do not currently have this unit in our testing arsenal. However, the core components and user interface are nearly identical to the Winegard ConnecT 2.0, which we have extensively reviewed.
Related News Center Articles
---
Potential Alternatives to Consider:
For other popular mobile routers on the market we are tracking - here are our featured options:
Learn More About Selecting Mobile Routers
---
Member Exclusive Content Below:
Deep Dive

Modem Updated
Using the 360+ With a Different Router
User Interface Overview
Other Options
Purchasing Options