The Family Motorcoach Association offers a T-Mobile data plan to their members that may be of interest to RVers that is one of our Top Pick data plans.
This plan is only available to FMCA members, which is open to all RV owners.
T-Mobile FMCA TechConnect+ Plan Information -
Top Pick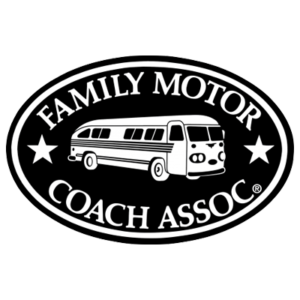 The T-Mobile plan is offered as part of the FMCA Tech Connect+ package, which includes discounts to various technology items paired with an unlimited T-Mobile data plan.
Top Pick Notes:
The T-Mobile plan offers truly unlimited high-speed data but is always subject to network management.
All fees on this plan are paid directly to the FMCA as part of their Tech Connect+ membership. The plan is administered directly by the FMCA, not T-Mobile.
This is a no-contract plan. The plan is month-to-month and can be canceled at any time. You can also suspend service for $13.99/month.
To be eligible you must have at least 1 year remaining on an FMCA membership.
To use the plan, you rent a mobile hotspot for a one-time fee of $39.99, regardless of how long you keep the plan. The hotspot must be returned within 15 days if the plan is canceled. Failure to return the hotspot results in a $200 administrative fee. There is no option to bring your own device and the SIM cannot be used in another device.
Prior to late November 2021, this plan was a Sprint based plan that roamed onto T-Mobile only when Sprint signal was not available. There is no information yet available if existing TechConnect+ members can upgrade to this new T-Mobile based SIM option.
Currently Available Plan
Unlimited - $49.99/month, plus a one-time $39.99 rental fee for the hotspot
Plan Specifications
Carrier Networks Used: T-Mobile
Carrier Relationship: Reseller
Plan Types Available: Hotspot
Device Types Permitted: Provided Hotspot Device
Unlimited: Yes
High-Speed Mobile Hotspot Use: Yes - all
Throttling: No
Network Management: Always
Video Streaming Resolution: Unconfirmed
5G Access: No
Device Purchase Required: Yes
Plan Period: Monthly
International Roaming: None
Domestic Roaming: 300MB a month of domestic roaming
Data Roll Over: None
Overage Charges: None - unless you don't return the device - then $200
Lines permitted per account: 1
---
News, Videos & Status
---
Also consider some of our other top pick data plans:
---
This Review Contains Additional Member Exclusive Content!
We are Honored to be Member Funded!
No ads, no sponsors, no selling (but may contain affiliate links)
Our members fund our in-depth independent reviews.
This entry may contain additional member exclusive content such as testing notes, field testing data, user interface tours, comparisons to alternatives, analysis, tips, videos and discounts.
Members also get interactive guidance, alerts, classroom and more.
Purchasing Options
Links Provided for Convenience
We do not sell any gear or equipment. These links are provided to make your shopping easier, and we do not endorse any specific vendor. Unless otherwise disclosed, only Amazon links are affiliate links (see our disclaimer).
To remain unbiased as possible, our primary source of funding comes from our premium members, and we have negotiated higher discounts from some vendors instead of accepting affiliate relationships.
Getting the Plan
You must be a current FMCA member. Call Member Services at (800) 543-3622 or online at FMCA.com.
Also consider Non-Profit T-Mobile Plans from Calyx Institute & PCs for People - which are similar plans.
Finding the right plans for your needs is no easy task - quite simply mobile travelers using cellular data as their primary way online is not how most carriers have designed their plans. Many of us want plans that provide copious amounts of data.
Here's our video going over ways to get LOTS of data for use in your travels:
But a data plan alone will not keep you online. You also need the right gear, signal enhancing strategy and planning your travels around the options you carry with you. Head on over to our collection of guides: