Key Points:
The FMCA Tech Connect+: Accelerate benefit includes a 290GB Verizon data plan on an included 5G router.
The Verizon plan is $89.99/month with a one-time rental fee of $39.99 for the required device.
The FMCA also updated the existing AT&T plan to align it with AT&T's recent changes to the business plans it is based on.
The FMCA rolled out a new Tech Connect Verizon data plan option and updated the existing AT&T data plan options, consolidating the two previous tiers into a single tier with updated pricing.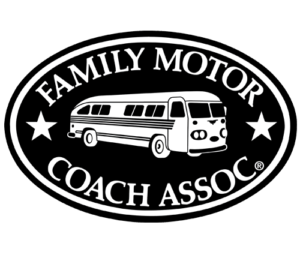 The Family Motor Coach Association (FMCA) is an RV-focused membership organization that offers several benefits, including flexible cellular data rental plans available as month-to-month add-on options to the base membership. The FMCA has offered the Tech Connect+ benefit for several years, first using Sprint, then T-Mobile, and currently AT&T.
Now the FMCA added a second option, the "Tech Connect+: Accelerate," benefit add-on that utilizes the Verizon network and a Verizon business 5G router. Additionally, FMCA updated their AT&T-based plan to align with the recent changes that AT&T made to their Wireless Broadband plans, which the FMCA AT&T Tech Connect + plan benefit is based on.
So, how do all these changes and the new Verizon plan stack up?
Verizon Tech Connect+: Accelerate
The FMCA now offers a new data option for members, the "Tech Connect+: Accelerate" benefit. This add-on option to an FMCA membership provides a Verizon data plan with 290GB of data for $89.99/month.
The data plan does not come with any network management deprioritization or video throttles, but it is hard-capped at 290GB of use per month. The FMCA states that when connected to LTE, members may see speeds up to 50 Mbps, and when on 5G, up to 100 Mbps - depending on local signal conditions.
The plan includes a 5G router for a one-time rental fee of $39.99.
The plan is month-to-month with no contract and no credit checks - all that is required is an FMCA membership with at least one year remaining and signing up for the add-on option. You can cancel service anytime; however, you must return the gateway device within 15 days or pay a $300 charge. Additionally, return shipping is paid by the customer, and the device must be returned in the original box or an additional $10 fee will be charged.
While not currently on the website, the FMCA tells us there is a similar ability to the AT&T plan to pause service for up to 3 months in a 12-month period for a reduced charge.
The FMCA also tells us the SIM for the plan is locked to the included Gateway device.
Verizon Internet Gateway for Business
The device used with the plan is the "Verizon Internet Gateway for Business."
It has the following specs and features: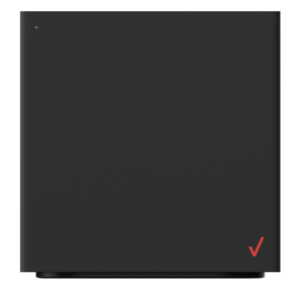 5G Modem Chipset: Qualcomm Snapdragon X62
5G Bands: n2, n5, n48, n66, n77
LTE Bands (Category 20): B2, B5, B13, B48, B66
Wi-Fi: Wi-Fi 6 (802.11ax) with guest network
Ethernet ports: 1x WAN, 4x LAN (Gigabit speeds)
Other ports: None
This device is optimized for Verizon's network, and it supports all of Verizon's LTE and 5G networks except for millimeter wave (mmWave). But this isn't a significant loss as mmWave is only found in the core urban areas of a few cities and major venues like stadiums and airports.
The gateway does utilize the Qualcomm X62 modem, which is a modern modem for 2023 and should perform very well.
The gateway lacks antenna ports, so it's not possible to utilize external antennas.
AT&T Plan Updates
The AT&T FMCA Tech Connect+ benefit received some updates due to changes made in the underlying Business Wireless Broadband plans by AT&T.
These plans are unlimited, but have speed caps. Previously, the plan was offered at $59.99/mo for 12 Mbps of speed, or $64.99/mo for 25 Mbps of speed.

The plan price going forward will be $59.99/mo tax inclusive and only includes the 25 Mbps speed tier. All existing members who were paying the speed surcharge for the 25 Mbps option will see a price adjustment, and those who were previously on the 12 Mbps option will see the speed cap increased to 25 Mbps.
For comparison, AT&T charges $64.99/month plus tax for the 25 Mbps tier direct with AT&T Business Broadband. And there are other options for faster speeds available.
Member Exclusives Below:
 Bonus Member Only Content Available!
We go extra for our premium members - who make this resource center possible (did you notice the lack of 3rd Party advertising?). We have included some additional information in this news article just for our members - analysis, guidance and/or insider tips.
If you're not yet a member, please consider joining us. Extra content like this is one of the many perks we offer - in-depth content, guidance, discounts, alerts, classroom and more.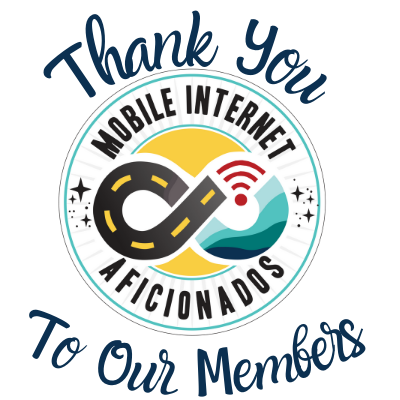 If you are already a member, please log in above to see the special content we have prepared for you.
Concluding Thoughts
It's great to see the FMCA offering competitive connectivity options for its members.
Despite some downsides, we consider the Verizon Tech Connect+: Accelerate one of our Top Picks due to the large data bucket and easy rental terms. There are currently no other similar options on the market available to consumers direct from Verizon.
For those looking at the AT&T-based Tech Connect+ benefit, the FMCA plan is nice for part-time and seasonal nomads, or those who can't or don't want to get an AT&T business account. For others, it's worth considering if going direct with AT&T is a better choice as the savings is not as substantial as it once was.
Further Reading
Related News Stories