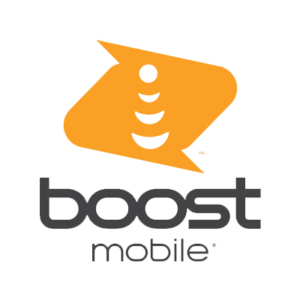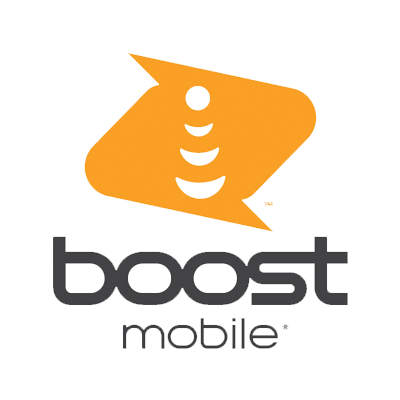 Boost Mobile is an MVNO owned by Dish Network.
Boost Mobile originally was a subsidiary of Sprint, but they were sold to Dish in July 2020 as part of the T-Mobile/Sprint merger. As part of the government's approval of the merger and sale, Dish is required to have a network that covers 70% of of the U.S. by June 14, 2023.
This is Dish's first entry into the mobile cellular carrier world, and they have plans to develop their own stand-alone 5G network, effectively replacing Sprint at the 4th major network provider.
Plan Information
Currently Available Plans
Boost offers plans on an Expanded Data Network, and other plans on a Nationwide Network. It's not clear from their website what the difference is between the two networks, but our theory is that the Expanded Network plans are on the T-Mobile network, and the Nationwide Network plans are on the legacy Sprint network.
Expanded Data Network Plans (phone plans)
Go Unlimited

35GB highspeed with 30GB mobile hotspot data - $60/month
35GB highspeed with 12GB mobile hotspot data - $50/month

$hrink It - 15GB highspeed - $45/month
Capped Data Plans

10GB - $35/month
5GB, 2GB, and 1GB plans - $10-25/month
Nationwide Network Plans (phone plans)
These plans are billed as "unlimited", but they all have high speed data caps.
35GB highspeed with 30GB mobile hotspot data - $60/month
35GB highspeed with 12GB mobile hotspot data - $50/month
3GB - $35/month
6GB - $35/month (available only at Wal-Mart)
The Nationwide Network Plans offer Family Plan pricing, with discounted pricing available for additional lines. You can bundle up to 5 lines.
Hotspot Plan (only operates on the Sprint 4G LTE network)
Plan Specifications
Carrier Networks Used: Currently Sprint and T-Mobile; but will be on Dish's network once it is built
Carrier Relationship: Owned by Dish Network
Plan Types Available: Phone, Data Only
Device Types Permitted: Phones, Hotspots
Unlimited: Yes, but with high speed data caps
High Speed Mobile Hotspot Use:

$60 Unlimited Plans - 30GB
$50 Unlimited Plans - 12GB
All other plans - all data can be used as hotspot

Throttling: Yes
Network Management: Yes
Video Streaming Resolution:

$60 Unlimited Plans - video up to 1080p, music up to 1.5 Mbps, gaming up to 8 Mbps
$50 Unlimited Plans - video up to 480p+, music up to 500kbps, gaming up to 2 Mbps
All other plans - 480p

5G Access: Yes, but unclear on which plans have access to it
Device Purchase Required: Yes for hotspot plan only
Plan Period: 30 days
International Roaming: No. Mexico data services can be added at an additional cost.
Domestic Roaming: Voice services only
Data Roll Over: None
Overage Charges: None
Lines permitted per account: 5
Extras:
---
Potential Alternatives to Consider:
Some of our TOP PICK Cellular Data Plans to also consider:
Learn More About Selecting Cellular Data Plans Explore Our Comparative Pricing Grid
---
Related News & Videos:
This Review Contains Additional Member Exclusive Content!
We are Honored to be Member Funded!
No ads, no sponsors, no selling (but may contain affiliate links)
Our members fund our in-depth independent reviews.
This entry may contain additional member exclusive content such as testing notes, field testing data, user interface tours, comparisons to alternatives, analysis, tips, videos and discounts.
Members also get interactive guidance, alerts, classroom and more.
Purchasing Options
Selecting the right cellular data plan for your mobile internet needs is only one part of the equation. Here's some further guides on understanding the selection process as well as the additional gear you might need.