Key Points:
Sale of Boost Mobile to Dish was arranged as part of the T-Mobile/Sprint merger
Boost Mobile has rolled out two new data plans
New 35GB threshold language on unlimited plans
They introduced a new logo as well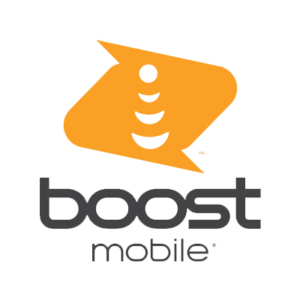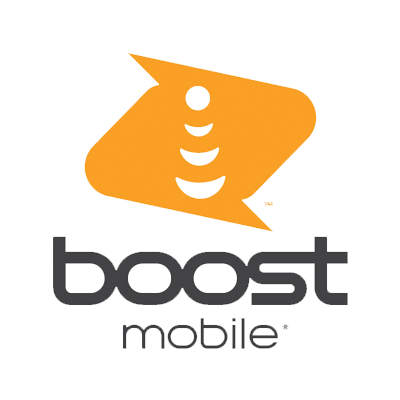 As part of the merger negotiations between T-Mobile and Sprint, Sprint agreed to sell off their prepaid brand Boost Mobile to Dish Network.
The merger is complete, and the sale of Boost to Dish was finalized on July 1, 2020.
This is Dish's first entry into the mobile cellular carrier world, and they have plans to develop their own stand-alone 5G network, effectively replacing Sprint at the 4th major network provider.
As part of the government's approval of the merger and sale, Dish is required to have a network that covers 70% of the U.S. by June 14, 2023.
Video Version
Subscribe to our YouTube Channel
New Boost Plans
Dish's Boost is adding two new plans to Boost's line-up.
In a sort of reversal of the clock, Boost is re-introducing an older plan that was last available in 2104: the $hrink-It! plan.
The $hrink-It! plan starts at $45 per month for 15GB of high-speed data. After 15GB, speeds are reduced to 2G. The price drops by $5 after 3 on-time payments. Another $5 drop is employed after 6 total on-time payments, bringing the total monthly cost to $35. The on-time payments do not have to occur consecutively.
The other new plan is the Everything You Need plan. This plan includes 10GB of data for $35/month. The 10GB is a hard cap - no data is available after 10GB.
On both of these new plans, Mobile Hotspot use is included. Data used as mobile hotspot counts towards the total plan limit. Both plans also include unlimited talk and text.
Changes to Existing Plans
Boost will continue to offer their Unlimited Gigs and Boost Unlimited Plus smartphone plans, as well as their Wi-Fi Hotspot plan.
According to their site, going forward, the unlimited phone plans may experience network management and/or throttling after 35GB of high-speed use in a monthly period.
Their language states "For customers on unlimited data handset plans.....that use more than 35GB of data during a single billing cycle (the QoS Threshold), Boost reserves the right to de-prioritize or to reduce the speed available to a customer down to 2G speeds for the remainder of that billing cycle."
This new unlimited policy went into effect on July 1 for new customers and will go into effect on July 17 for existing customers.
This is not a hard cap at 35GB for all customers, Boost is just stating that they "reserve the right" to either de-prioritize or throttle speeds once 35GB of high-speed data has been used.
We'll have to wait and see how often and how strictly Boost chooses to take such action.
New Logo
In addition to these plan additions and changes, the Boost logo has been updated. Basically, it's the dish logo smashed inside the former Boost logo. Creativity!
T-Mobile / Sprint Merger News Stories
Related Guides