AT&T has partnered with RV industry companies to offer special data plans for RV owners.
These plans are ONLY available with specific equipment purchased and installed on RVs, and are restricted to use only in that equipment.
Plan Information
At the present time, these plans are available with:
Current Plan Options

These plans are considered prepaid session-based plans but are run by AT&T's Connected Car department.
The plans can be accessed through the system page on the Connected Car website or directly through AT&T's prepaid buyasession website.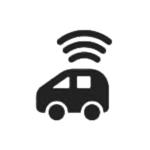 Available Plans:
5GB/month for $25/month
15GB/month for $35/month
25GB/month for $50/month
40GB/month for $75/month
100GB/month for $150/month
Plan Specifications:
Carrier Networks Used: AT&T
Carrier Relationship: Prepaid Direct
Plan Types Available: Data Only
Device Types Permitted: Togo Roadlink C2, Airstream Connected Kit, WiFiRanger, Magnadyne RV-Link
Unlimited: No
High-Speed Mobile Hotspot Use: All
Throttling: None
Network Management: None
Video Streaming Resolution: Stream Saver not available
5G Access: No
Device Purchase Required: Yes
Plan Period: Monthly
International Roaming: No
Domestic Roaming: 100MB/month. Speed may be restricted to 2G. Going over the roaming allowance may result in termination.
Data Rollover: None
Overage Charges: No
Lines permitted per account: 1
Extras: None
News, Videos & Status:
---
---
Purchasing Options
First, you must either have the Airstream Connected Kit installed at an Airstream dealer, or purchase the Togo Roadlink 2, WiFiRanger product or Magnadyne RV-Link.
You can then activate the plan direct with AT&T.
Airstream | Togo | WiFiRanger | Magnadyne