Remote Access On the Go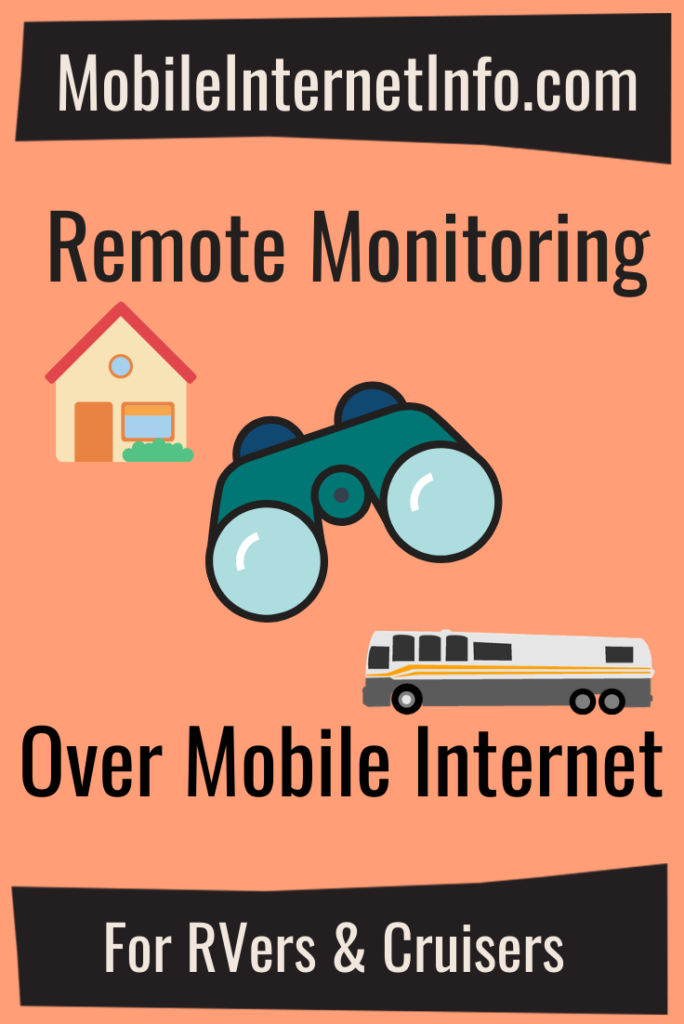 Whether you're running security cameras to check in on your RV or boat while out exploring, desiring remote access to home automation systems, checking in on pets, or checking in on a home you've left in storage - remote monitoring while using mobile internet has some unique challenges.
In this guide we cover the considerations for assembling a mobile internet setup for supporting remote access, as well as go things to keep your eye on when selecting your remote monitoring gear to be compatible with sometimes finicky mobile internet options.
This Guide Brought to You by Our Members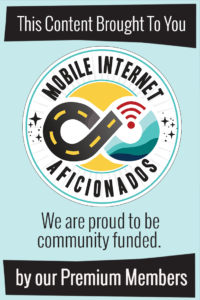 We are honored to be able to present the basic sections of this guide for free without 3rd party advertising.
This content is brought to you by funding from our premium members.
Our members have access to the entirety of this guide, interactive guidance, product reviews, alerts, vendor discounts and more.
If you're a member, please log in above to see the member exclusive portions of this guide.
If mobile internet is an important part of your lifestyle, here are ways you can help:
Why Remote Monitoring
Many in our audience live in their RVs or boat full-time and may find it rare to be absent from their nomadic dwelling for long. Part-timers and weekenders tend to put their rigs in secure storage when they are not in use, frequently without any connection to power to allow for remote monitoring.
While the ability to remotely monitor your RV or boat is not a huge concern for some people, it is a critical concern for others with specific needs, desires, and challenges.
Here are some of the major reasons why you may want a remote monitoring system that works over mobile internet:
Pets!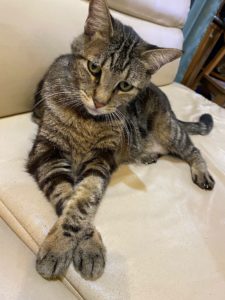 Those of us with furry companions may need to leave them unattended in the RV or boat for a period of time.
The ability to check on pets, or at least check on the conditions inside the RV or boat (such as the temperature), can enable us to safely leave our furry family behind with less fear for their comfort.
Many pet owners worry that their air conditioner or heater might quit working while they're away. Remote temperature monitoring allows them to leave the pets in charge at home for a while with less worry.
For pets that don't take separation well, remote monitoring can also allow you to check up on them (and even talk to them remotely!) to keep them from destroying your furniture or even chewing their way outside.
For the really pampered pet, you can even get a remotely controlled robotic feeder to dispense meals or treats in your absence.
Security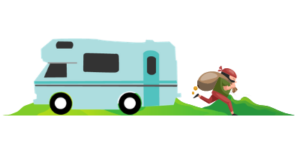 Security is often a primary reason to set up a remote monitoring system.
Full-timers, in particular, could have their whole lives in their RV or boat, including valuables and irreplaceable family heirlooms.
And even part-timers may have expensive gear aboard that might prove tempting to a thief, and expensive to replace.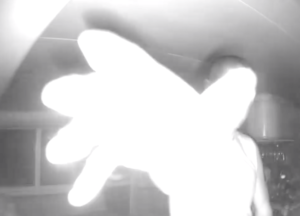 Remote monitoring brings some additional security in the form of the deterrence that comes from visibly mounted cameras, as well as the ability to respond to an alert so that you can contact the authorities and potentially catch thieves or vandals.
Interior cameras can detect someone who has already intruded into your home.
And remote cameras around the exterior can keep you informed of what's going on around your boat or RV when you are away from it.
This surveillance ability can bring some peace-of-mind when you need to leave your rig in an unfamiliar or dodgy area, and might even give you an advanced alert if a potential intruder is approaching your RV while you're inside.
Some camera monitoring systems even have two-way audio - allowing you to warn off an intruder, or let them know that you've called the authorities.
Boat/RV Systems Monitoring
A more advanced remote monitoring system can let you know that your RV or boat systems are functioning properly and safely.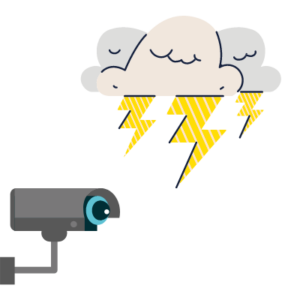 One example is keeping tabs on an RV or marine electrical system. The ability to monitor power systems can prevent you from accidentally draining your system while you are away and potentially destroying a very expensive battery bank. Or it can help you keep tabs on your solar harvest.
You might even be able to remote start a generator or air conditioner when needed, or even retract an RV awning in advance of an approaching storm.
And on a boat - getting alerted to a bilge alarm going off can literally save your boat from sinking!
Member Only Content In This Guide

Has this guide been helpful so far?
Well.. there's a lot more below available to our members - as well as dozens of other guides like this, videos, a classroom, forums, webinars and more. All specifically created for helping keep RVers, cruisers and nomads online.
---
Hopefully you've noticed that our content isn't cluttered with 3rd party advertising, we're not sponsored and we're not reliant on selling you plans or gear to make our content possible.
We are instead community funded via our premium membership program - allowing us to focus on creating unbiased quality, in-depth, constantly updated content.
If mobile internet is an important part of your lifestyle, here are ways you can help:
Become a Member Support this Content
If you're already a member, please log in to see the rest of this guide.
Here's a sneak peak at the member exclusive topics in this guide:
The Challenges of Remote Monitoring over Mobile Internet
Many remote monitoring solutions assume a stable & and fast home internet connection - but mobile internet can present obstacles here.
Mobile Internet Considerations
From selecting your mobile internet gear for the best stability, selecting appropriate data plans to signal enhancing strategies - this section goes over considerations and recommendations for short term monitoring to long term storage.
Monitoring System Considerations
Practical guidance for selecting gear that will better mesh with the realities of a mobile internet setup.
Specific Monitoring System
In this section we evaluate some popular remote monitoring gear used in RV and boat applications - from Arlo, Blink, Eufy and more.
Explore the Resource Center
The MIA is our premium membership - designed for those who consider mobile internet an important part of their lifestyle.
In thanks for making content like this possible, we offer a bunch of additional perks. From interactive guidance, in-depth member exclusive content, discounts, alerts, classroom and more.
We totally understand that a membership isn't right for everyone.
However you can still support this content with our supporter level for just $25/year.
With our gratitude, you'll get access to all our free content without the 'nags'.

Have Questions? Stay In the Know
Join our 'Library Desk':
Internet for RVers & Cruisers Facebook Group
We cross post news articles and guides, and can help point you in the right direction to our content here on the resource center.
It is with gratitude to our premium members that we're able to offer our free content - and for that, they also have access our private Q&A areas for more in-depth guidance.
Stay in the Know
We're constantly tracking the industry and analyzing new developments for mobile travelers. If you'd like to receive updates, we offer several ways: