Key Points:
The Netgear Nighthawk 5G Mobile Hotspot Pro is AT&T's new flagship mobile hotspot, supporting 5G cellular and Wi-Fi 6 (802.11ax).
The 5G Pro comes with an Ethernet port, and TS-9 antenna ports to support external MIMO antennas for LTE and Sub-6GHz 5G.
AT&T 5G plans compatible with this device are...underwhelming.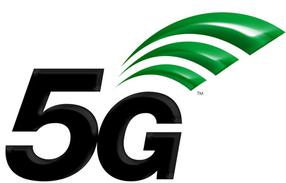 AT&T was first to the 5G market offering the Nighthawk 5G hotspot back in October 2018 - available exclusively to specially invited business customers. This first-generation 5G device only supported millimeter wave (mmWave) 5G, and existed mostly for bragging rights.
Now at long last AT&T formally announced a consumer-available 5G mobile hotspot device - the Netgear Nighthawk 5G Mobile Hotspot Pro.
We've been tracking this device since Netgear previewed it at the January 2020 Consumer Electronics Show - and it will, at last, be available for purchase starting this Friday (September 18th) directly from AT&T for $509.99.
But coming in at more than twice the price than our reigning AT&T top pick (the 4G/LTE Netgear Nighthawk) - is the Netgear Nighthawk 5G Pro worth investing in?
Or is it better to wait for AT&T's 5G network to evolve a bit further before diving into the world of 5G?
Video Overview
Subscribe to our YouTube Channel
Netgear Nighthawk 5G Pro Hardware Overview
The 5G Pro is a significant step forward in terms of cellular and Wi-Fi hardware compared to the first Nighthawk 5G and the tried and true 4G/LTE Nighthawk.
The Qualcomm x55 modem that powers the device supports Sub-6 and mmWave 5G, Wi-Fi 6 (802.11ax), and it also incorporates a cutting-edge Cat-22 4G/LTE modem.
5G Capabilities
The Nighthawk 5G Pro supports the following 5G bands:
Sub-6 GHz - n2, n5, n66
mmWave - n260
AT&T's current nationwide 5G network utilizes the low-band n5, and AT&T has deployed blistering fast mmWave 5G on band n260 in a small handful of cities.
In the near future, AT&T will be rolling out 5G in more places layered on top of its existing 4G network using Dynamic Spectrum Sharing (DSS) technology - likely using bands n2 and n66 to deliver more 5G coverage and speed.
This should keep the Nighthawk 5G from becoming a technological orphan anytime soon.
Future 5G Compatibility
The X55 modem inside the Nighthawk Pro 5G supports many additional 5G bands beyond the four listed, including some mid-band frequencies that are not yet in use, but which will be key to AT&T's 5G performance in the years ahead.
But even though a mobile hotspot device modem might be compatible with more bands than it initially shipped with, it is never certain that a cellular carrier and device maker will provide future updates to enable new or additional bands. This is a critical question for long-term 5G compatibility since only a few 5G bands are currently deployed.
We made inquiries with AT&T and Netgear to see if the future bands will be supported by the Nighthawk Pro 5G, and Netgear responded that they will expand the supported bands at the request of the supported carrier. However, the device will not support CBRS bands, and future compatibility with C bands will require new hardware - but C Bands will not be relevant for a few years.
For more on the details of the major new 5G bands that will be important in the years ahead, see our featured story:
5G Cellular: Verizon & Dish Are Big Winners In CBRS Spectrum Auction, C-Band Auction Looms
AT&T's 5G Branding Confusion
A lot of AT&T customers mistakenly think that they already have 5G devices thanks to AT&T marketing its most advanced 4G network as 5GE or "5G Evolution" to indicate places where AT&T was "evolving" towards real 5G.
Now that real 5G devices are available, it is important to understand AT&T's confusing branding:
5GE - Short for 5G Evolution, this isn't actually 5G - it's just advanced LTE.
5G+ This is AT&T's super-fast but super short-range mmWave 5G network that originally started as a business-only 5G service. AT&T made 5G+ available to consumers in March 2020.
5G - This term is used for AT&T's nationwide low-band real 5G network that debuted in mid-2020. These bands have longer-range but lack the extreme speeds of the mmWave (5G+) network.
The Nighthawk 5G Pro will support all of these flavors of 5G. For more 5G technology and what's in store for the future see:
Wi-Fi 6 (aka 802.11ax)

On the Wi-Fi side, the Nighthawk 5G Pro is the first AT&T mobile hotspot to support the Wi-Fi 6 (802.11ax) standard.
Wi-Fi 6 can theoretically provide four times the data throughput per user over the local Wi-Fi network when compared to Wi-Fi 5 (802.11ac), especially in areas where there is a lot of Wi-Fi congestion.
AT&T states the Nighthawk 5G Pro can support up to 32 Wi-Fi devices at once - a significant improvement over previous generations, and likely overkill for most mobile users.
See our news story on Wi-Fi 6 to learn more.
LTE Cat-22
Although it's primarily intended as a 5G device, the Nighthawk 5G Pro includes a state-of-the-art category-22 LTE modem capable of peak speeds of 2.5Gbps using 4x4 MIMO and 7-way carrier aggregation.
This is pretty much the peak of what is possible using 4G/LTE - a great advantage as the existing LTE network will continue to be around for a long time.
The Nighthawk 5G Pro supports the following LTE Bands:
LTE Bands: 2, 4, 5, 7, 12, 14, 30, 66, 48
For more on differences between cellular generations, see our guide:
Other Nighthawk 5G Pro Features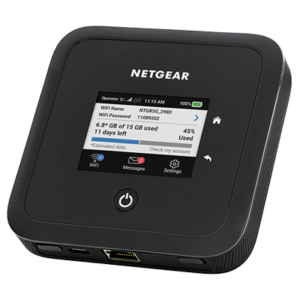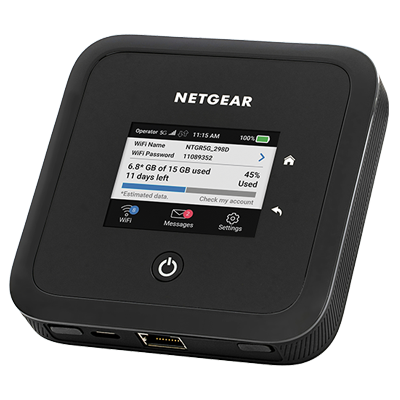 The Nighthawk 5G Pro comes with several features that are of particular interest to nomads, RVers, and cruisers.
Ethernet
In addition to USB Tethering, the Nighthawk also comes with an Ethernet port that allows the hotspot to act as a WAN internet source with any traditional router, not just specialized mobile routers that support USB tethering or WiFi-as-WAN.
The original LTE Nighthawk supported a data offload feature that allows the use of a local Wi-Fi or Ethernet connection instead of cellular for upstream data.
While not yet confirmed at press time, it's likely this feature is included with the Nighthawk 5G Pro.
Antenna Ports
The Nighthawk 5G Pro does come with two TS-9 antenna ports, like the original 4G Nighthawk, and they do support 2x2 external MIMO antennas.
This gives the 5G Pro a great signal-enhancing option. It's important to note, however, that these ports do NOT support mmWave 5G and will only work with LTE and sub-6GHz 5G bands.
For more on signal enhancing and how to take advantage of external MIMO antennas, see our guide:
Cellular Signal Enhancing Guide
Data Plans for The Nighthawk 5G Pro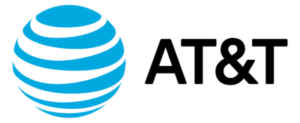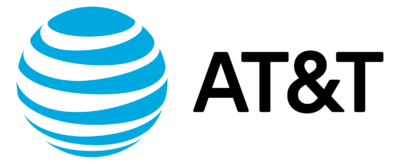 Despite the great hardware features of the Nighthawk 5G Pro, a mobile hotspot device is only as useful as the available data plans.
As of now, compatible data plans on AT&T are extremely disappointing.
AT&T currently does not allow adding mobile hotspot devices to unlimited smartphone plans, even as a secondary add-on line.
AT&T PR informed us they will offer the following DataConnect options for consumers and business customers with 5G access:
15GB for $60/month
35GB for $85/month
Update: Now that the device is live on AT&T's website, there are two more - even worse - plan choices:
3GB for $60/month
9GB for $70/month
Those are not very attractive amounts for a 5G data plan that could burn through those caps in minutes.
What's worse is that AT&T is bringing back overage charges.
Customers who go over the data allotment will automatically get increments of 2GB of additional data for $10 per increment. With speedy 5G service, customers will easily blow through their data caps and rack up significant fees.
A customer in a speedy 5G+ mmWave area could see overage charges in less than an hour of use.
The 5G Pro hotspot will also be available with additional business-only plans, none of which are good options for the vast majority of nomads, RVers, and cruisers. These additional business-only options include:
The tiered-speed AT&T Wireless Broadband unlimited plans for businesses. The fine print for these plans states that devices must be activated and used at a fixed location for machine-to-machine applications.
AT&T Business Connect plans are designed for low-data IoT, M2M applications, and backups with pricing up to 200GB for $950/mo.
AT&T Mobile Select– Pooled Plans designed to pool and spread usage across many lines in a company.
AT&T really dropped the ball with available plans, only offering tiered data with expensive and automatic overage charges, which are sure to cost many unwary customers.
Is The Netgear 5G Pro A Worthwhile Upgrade?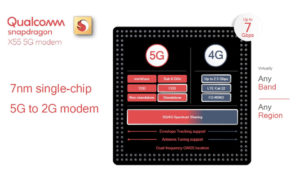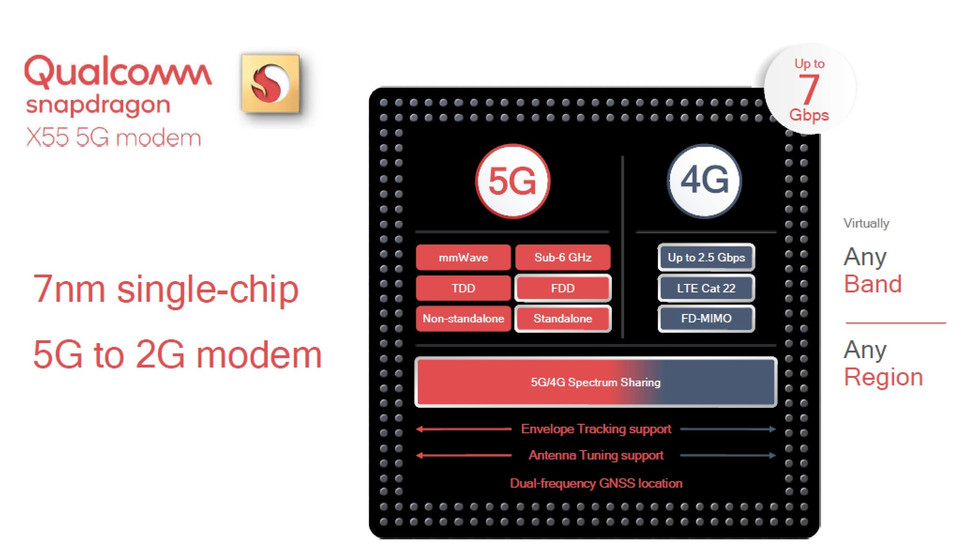 The 5G Pro packs a lot of capability and mobile-friendly features into a single device, but these features do come with a premium price of $509.99 - over twice what current flagship LTE Nighthawk costs. Is it worth upgrading?
Until AT&T provides an attractive 5G data plan, those who already have a Nighthawk might want to wait to upgrade to the Nighthawk 5G Pro.
For those with an older AT&T mobile hotspot device - especially one without antenna ports - paying the premium to upgrade to the 5G Pro might make sense as it will provide a capable mobile hotspot that will be relevant for a long time to come - assuming their available plans make sense. But upgrading to the LTE Nighthawk might be a more feasible move.
The Nighthawk 5G Pro features the same second-generation Qualcomm X55 5G modem as Verizon's recently introduced M2100 MiFi 5G mobile hotspot, made by Inseego.
Together - these are the first two of a new wave of 5G compatible mobile hotspot devices, but there will certainly be many more in the years ahead.
---
Member Exclusives Below:
Bonus Member Only Content Available!
We go extra for our premium members - who make this resource center possible (did you notice the lack of 3rd Party advertising?). We have included some additional information in this news article just for our members - analysis, guidance and/or insider tips.
If you're not yet a member, please consider joining us. Extra content like this is one of the many perks we offer - in-depth content, guidance, discounts, alerts, classroom and more.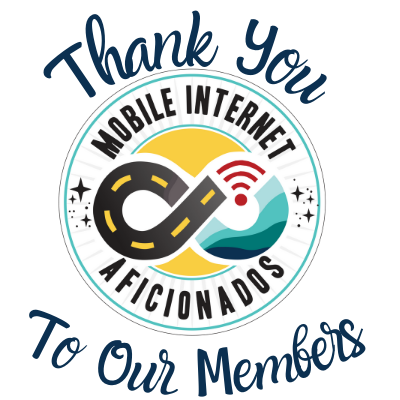 If you are already a member, please log in above to see the special content we have prepared for you.
Related News Stories
Related Guides