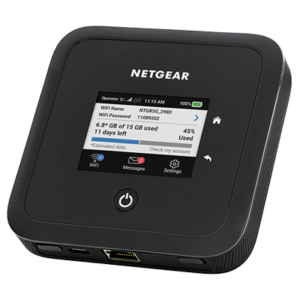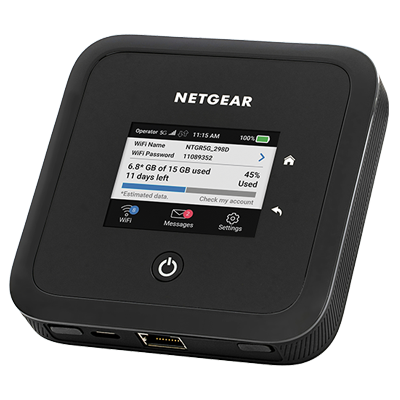 Netgear announced the Nighthawk M5 mobile hotspot at the January 2020 CES trade show this week in Las Vegas.
The M5 is likely destined to be AT&T's 5G mobile hotspot flagship, and probably eventually the replacement for our long-standing 4G/LTE Top Pick - the Netgear Nighthawk MR1100 (our review).
But you can't get it the M5 yet - or anytime soon.
CES is often a showcase for products not intended to come to market until much later in the year, and in this case, all Netgear has to say is that the M5 will come out "sometime in the second half of 2020" - with pricing and final details not likely to be revealed until that time.
But the details that have been shared are indeed compelling - and anyone considering a mobile hotspot on AT&T should keep the M5 in mind in your future upgrade plans.
Video Version
Subscribe to our YouTube Channel
Nighthawk M5 - Worthwhile 5G This Time?
The M5 is not AT&T's first 5G mobile hotspot.
In December 2018 AT&T made a big deal out of shipping the Netgear Nighthawk 5G (MR5000), announcing it as the "World's First Mobile 5G Device".
But it was only ever made available to "select" AT&T business customers, and its mmWave 5G service was only available in tiny slivers of a few select pilot cities.
And worst of all - the first generation Qualcomm Snapdragon X50 modem it was based on was a technological dead-end - destined to be quickly obsolete and incompatible with much of AT&T's future planned 5G technologies.
Basically - the MR5000 was best thought of as a proof of concept to win AT&T some bragging rights.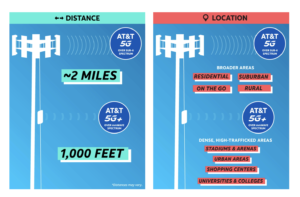 But the M5 is an entirely different beast.
Most importantly - it is based on the Qualcomm Snapdragon X55, a second-generation 5G modem chipset that at last promises to make 5G practical by enabling connections to both extremely fast and short-range mmWave 5G bands (AT&T now calls this 5G+), and slower but much longer ranger sub-6GHz 5G bands.
The X55 will also support dynamic spectrum sharing - allowing 4G and 5G technologies to co-exist on the same frequency bands, allowing for a faster rollout of 5G coverage nationwide. And when there is no 5G coverage to be found - the M5 will support the latest Cat-22 LTE technology, theoretically capable of well over gigabit speeds in fully developed LTE areas.
Netgear is claiming the M5 will have enough horsepower to enable peak theoretical 5G downlink speeds of "Close to 4Gbps" - though it will undoubtedly take a long time for cellular networks to evolve to support this level of performance.
Also New: Wi-Fi 6 Technology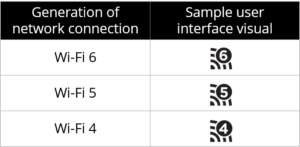 The other exciting new feature included in the Nighthawk M5 is support for Wi-Fi 6, the next evolution of the Wi-Fi standard more technically known as 802.11ax.
This is the latest generation of Wi-Fi technology, with the standard only just finalized in 2019.
One key goal of Wi-Fi 6 is substantially improving performance even when local Wi-Fi networks are heavily congested - targeting real-world performance 4x what Wi-Fi 5 (802.11ac) is capable of.
Wi-Fi 6 hotspots and routers will remain backward compatible with Wi-Fi 5 and Wi-Fi 4 clients too - and the Nighthawk M5 supports simultaneous use of both 2.4GHz and 5GHz Wi-Fi spectrum with as many as 32 client devices connected at once.
Connecting to other devices over USB-C tethering or gigabit ethernet is also supported, and Netgear even officially brags about connecting to residential home routers over ethernet to enable them to connect via 5G, and the Nighthawk M5 officially will support "24/7 operation with battery removed".
Nighthawk M5 - Worth Waiting For?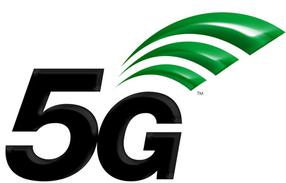 Without knowing the final technical specifications - or specific details around plans and pricing, it is hard to know if the M5 will ultimately prove to be worthwhile.
And the big question is not likely to be answered any time soon - will AT&T be bold enough to bring out data plans worthy of such a next-generation data-centric device?
But eventually, 5G is going to be a big deal - and this is the first announced 5G hotspot that looks to be worth considering, and which is a good fit for AT&T's planned 5G rollout.
So if AT&T connectivity is important to you - definitely stay tuned for more details on the Nighthawk M5 as they become available.
We will keep our Gear Guide page updated with everything we learn:
Netgear Nighthawk M5 (Mobile Hotspot)
Here is all of our recent 5G coverage: