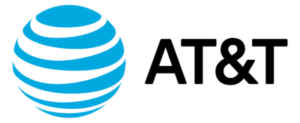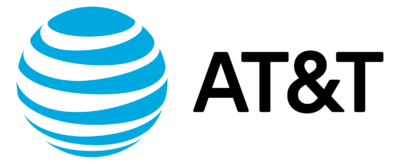 AT&T today announced that it has turned on 5G coverage in a batch of forty additional markets, including some major cities like Jacksonville, Minneapolis, and Houston.
This new push means that AT&T's 5G network now covers over 395 markets and 205 million Americans, meeting the FCC's legal threshold for AT&T to now be able to claim to have "nationwide" 5G coverage.
AT&T joins T-Mobile in being able to claim nationwide 5G - with T-Mobile having passed 200 million covered back in December, and T-Mobile is currently claiming to cover 225 million with access to 5G.
But AT&T customers shouldn't get too excited about 5G just yet...
Video Version
(with bonus ducks)
Subscribe to our YouTube Channel
Expect Just "Really Good 4G"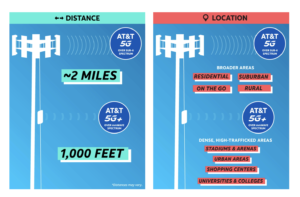 As we discussed in our major State of 5G roundup story last month, AT&T has been taking its current 850 MHz LTE Band 5 spectrum, and splitting the band to devote a slice of it exclusively to enabling long-range "nationwide" 5G.
But even the most advanced 5G radio can not defy the laws of physics - and 5G using the same airwaves as 4G will not perform all that different than "really good 4G" using that same spectrum.
To really unleash the potential of 5G, additional spectrum bands are going to also be needed.
AT&T currently only has just small parts of 35 cities covered with ridiculously fast mmWave 5G coverage (AT&T calls this "5G+"), and has only barely begun to use DSS (Dynamic Spectrum Sharing) technologies to layer 5G on top of other existing 4G bands.
Until AT&T has managed to deploy more spectrum toward fifth generation cellular - the vast bulk of AT&T customers with 5G compatible devices will not see any revolutionary benefits from AT&T's 5G push just yet.
Alert: 5GE "Evolution" is NOT 5G!
Towards the end of 2018, AT&T started having many 4G phones display "5GE" in their status bar when connected to towers that supported advanced 4G/LTE technologies. But despite the label, this is not a true 5G technology, it's just marketing speak. AT&T is indicating devices and areas that are a step up from older 4G technologies - "evolving" towards 5G.
More AT&T Customers Getting 5G Access
In addition to expanding its 5G network, AT&T also announced that customers with the Unlimited Starter plan will have access to 5G starting August 7th, at no extra cost. AT&T previously only included 5G access with the Unlimited Extra and Unlimited Elite plans - and long with its top tier business plans.
And on August 21st, customers on AT&T's prepaid subsidiary Cricket Wireless with Samsung Galaxy S20 phones will also now automatically get access to AT&T's 5G network at no additional cost too.
Real 5G Performance Needs A Layer Cake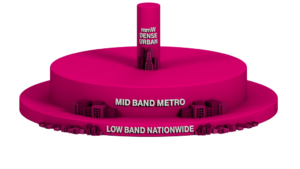 For 5G to really deliver on its full potential, carriers will need to devote a lot more spectrum to enabling 5G coverage and performance - and this will take time.
All the carriers will eventually be pursuing a "layer cake" strategy for 5G - combing three types of spectrum:
Low Band - Long-range spectrum that will equal 4G/LTE range, but will offer slightly better speeds (aka "really good 4G") and (eventually) much better latency characteristics.
Mid Band - Medium range signals with substantially improved performance over 4G/LTE.
mmWave - Insanely fast 5G signals capable of multi-gigabit speeds, but over only extremely short range. This will be focused on providing 5G in urban cores and other areas large crowds gather.
Verizon to date has exclusively been focusing on mmWave, and AT&T and T-Mobile have been focusing on low band coverage, with just smatterings of mmWave.
T-Mobile so far is the only US carrier already pushing 5G onto mid-band spectrum, thanks to the spectrum assets acquired by taking over Sprint.
For the time being this gives T-Mobile a substantial head start in the race to 5G, but all the other carriers will be eventually serving their own flavors of three-flavored cake.
Who can bake the biggest, tastiest cake the quickest?
We'll be watching and waiting to find out...
Further Reading
And here is all of our recent 5G related coverage: