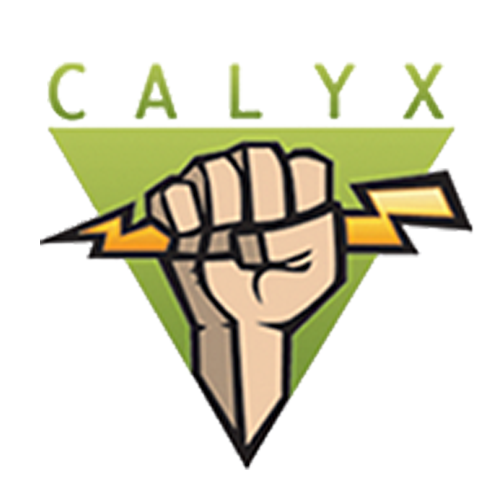 The Calyx Institute is a long established non-profit dedicated to protecting internet privacy. And ever since Sprint took over Clear over a decade ago, they inherited terms that mandated offering low cost unlimited data plans to some non-profits for their members.
Calyx offers different membership levels to allow people to join and support its ongoing mission, and their higher tier levels include as a perk a mobile hotspot device and truly unlimited mobile internet service on Sprint's network.
New today - the "Sustainer" level is launching, and it includes the Inseego M2000 5G hotspot and a year of truly unlimited and unthrottled data usage.
We've been tracking Calyx plans since 2016 - and Calyx has earned a reputation as one of the most affordable ways to get a truly unlimited data plan.
And now with 5G (and roaming onto T-Mobile) - the Calyx offerings are better than ever.
Video Story
Subscribe to our YouTube Channel
Sustainer Membership Details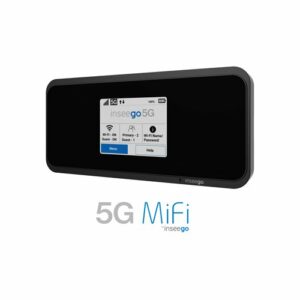 The new "Sustainer" membership level is offered in addition to the "Contributor" membership levels Calyx already offered.
The Sustainer membership includes an Inseego M2000 5G-capable hotspot (intended for T-Mobile's network) and one year of unlimited internet service from Sprint - with roaming onto T-Mobile towers when there's no Sprint service.
The Sustainer membership is $750 for the first year which includes the hotspot device.
Renewal service is $500/year. This works out to $41.67/month for the service part of the membership.
Unlike the Contributor level, with the Sustainer membership there is no quarterly payment membership option - you are paying for an entire year up front.
And there is no bring your own device option if you already own a M2000. It's important to note that the M2000 covers all of Sprint's LTE bands and T-Mobile's LTE & 5G bands (including Band 71) - it lacks antenna ports for using external antennas.
Contributor Membership
The Contributor membership is still offered by Calyx with no changes.
This level includes your choice of entry level LTE hotspot - either the Franklin T9 or Alcatel LINKZONE 2 - and also includes one year of unlimited internet service from Sprint. The two hotspots offered at this level are 4G devices - you can not get 5G service with either of these devices.
The Contributor Membership is $500 for the first year, and $400 for any subsequent years (or $33.33/month). Calyx also offers a quarterly payment membership option for the Contributor level, which works out to $600/year.
Upgrade Option for Current Members
If you are a current Calyx member, you may be interested in upgrading to the Sustainer level. If you are a current member, you can order the M2000 device for a fee of $400 from within your customer portal.
If you're currently a Contributor level member, there's no extra fee for the service side of the membership - but your next renewal will be $500/year instead of $400.
If you're a Plus level member (the level offered this time last year that included the Inseego 8000 mobile hotspot device), the service fee stays the same ($500/yr).
MIRC Top Pick Cellular Plan Status
Sprint non-profit plans (including Calyx, PCs for People & Connect All) have been one of our Top Pick Cellular Plans for some time - providing truly unlimited data, with no caps or throttling. At present time, only Calyx Institute is offering the M2000 5G option - but other non-profits may make this option available too.
The one thing to be aware with a Calyx membership is that you are not the plan owner - and you are not even technically paying Calyx for mobile internet service.
By joining Calyx you are supporting a non-profit - and you are receiving the cellular service as a perk that Calyx offers to its members. If for some reason this benefit were to ever be canceled, there are no refunds on your donation.
Calyx plans have always been on Sprint's network. But as we have covered, Sprint merged with T-Mobile last year - and as the two networks are slowly becoming one Sprint devices have been gaining access to T-Mobile speed and coverage.
We expect that terms of the merger with T-Mobile should allow for the Calyx plans to continue long into the future, and Calyx plans are already roaming onto T-Mobile towers when there is no Sprint signal.
Bonus Member Only Content Available!
We go extra for our premium members - who make this resource center possible (did you notice the lack of 3rd Party advertising?). We have included some additional information in this news article just for our members - analysis, guidance and/or insider tips.
If you're not yet a member, please consider joining us. Extra content like this is one of the many perks we offer - in-depth content, guidance, discounts, alerts, classroom and more.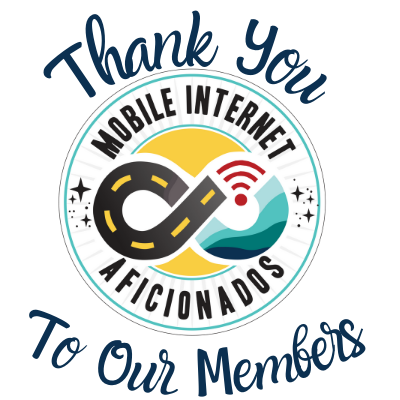 If you are already a member, please log in above to see the special content we have prepared for you.
Related News Stories
Related Guides