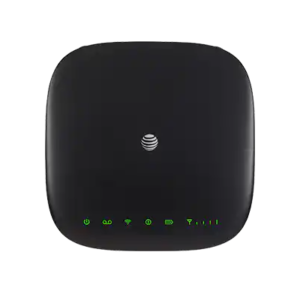 AT&T postpaid offers data & voice plans to pair with their Wireless Internet Device.
Dubbed AWI (AT&T Wireless Internet), the plans and device are available for both consumers and businesses.
This pairing is available as a standalone plan on AT&T - you don't need to have additional AT&T based plans.
These plans appeal to some nomads thanks to decently large data buckets.
---
AT&T Wireless Internet Router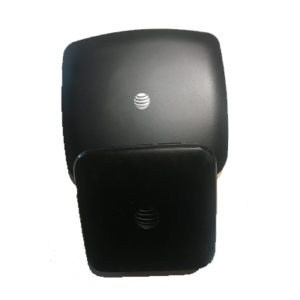 The AT&T Wireless Internet Router is the official companion device for AT&T Wireless Internet plans. This device uses a cellular signal to provide a local Wi-Fi hotspot. In addition, the device acts as a standard phone jack to provide "landline" style phone service over cellular.
The current AWI router model available from AT&T is the NetComm IFWA-40, which was introduced in Spring 2019. This model is very similar to the ZTE MF279 model that was introduced in November 2017, and that replaced the original device which was called the "Home Base" cellular router - the ZTE Z700A (read our review).
The two newer models are slightly larger than the original device, and they both offer two SMA antenna ports, which the original Home Base model did not.
The device can only be activated on AT&T Wireless Internet (AWI) plans.
Data Plans & Product Variations
AWI Plans
NetComm IFWA-40
ZTE MF279
ZTE Z700A
News, Videos, & Status
We reviewed the original Home Base unit. A team member upgraded to the Netcomm device in Fall 2020 and has updated members with some hands-on info below.
---
Potential Alternatives to Consider:
Some of our TOP PICK Cellular Data Plans to also consider:
Learn More About Selecting Cellular Data Plans Explore Our Comparative Pricing Grid
---
Content Included in the Member Area Below:
Thoughts & Analysis

Favorite Features
Potential Downsides

Deep Dive

Wireless Internet Device Compared to the Original Home Base Device
AT&T Home Base/Wireless Internet and Stream Saver
Upgrading from a Home Base to an AT&T Wireless Device
This Review Contains Additional Member Exclusive Content!
We are Honored to be Member Funded!
No ads, no sponsors, no selling (but may contain affiliate links)
Our members fund our in-depth independent reviews.
This entry may contain additional member exclusive content such as testing notes, field testing data, user interface tours, comparisons to alternatives, analysis, tips, videos and discounts.
Members also get interactive guidance, alerts, classroom and more.
Purchasing Options
Links Provided for Convenience
We do not sell any gear or equipment. These links are provided to make your shopping easier, and we do not endorse any specific vendor. Unless otherwise disclosed, only Amazon links are affiliate links (see our disclaimer).
To remain unbiased as possible, our primary source of funding comes from our premium members, and we have negotiated higher discounts from some vendors instead of accepting affiliate relationships.
Shopping for Cellular Data Plans
Finding the right plans for your needs is no easy task - quite simply mobile travelers using cellular data as their primary way online is not how most carriers have designed their plans. Many of us want plans that provide copious amounts of data.
Understanding the different plan terms (like network management, throttling, hotspot data, video resolution) is key to determining if a plan will meet your needs or not. You also need plans that are suitable for use in the device you want to use them in - such as smartphone, mobile hotspot device or cellular embedded router.
To learn more about shopping for dataplans, check out these key guides:
As heavily as the carriers push their "Unlimited' data plans - you'll quickly discover that most have limits. Here's a video going over what you need to know about unlimited plans, including 3rd party resellers plans that you might find on the internet:
But a data plan alone will not keep you online - it's only one part of the equation. You also need the right gear and signal enhancing strategy.
For more education on assembling a cellular centric mobile internet setup, head on over to our collection of guides: