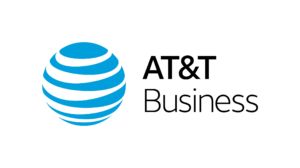 AT&T's recently rolled-out new small business plan lineup is impressive from a mobile internet perspective, combining high mobile hotspot caps, higher network priority than consumer plans and no network management threshold on the top tier business elite plan.
For those with a qualifying business, these new plans come with some major advantages over AT&T's consumer plans.
Video Version
Subscribe to our YouTube Channel
Plan Details
The new Unlimited Business plan lineup comes in three tiers and is designed for small-medium sized business that need up to 10 lines per account:
Business Unlimited Starter: Similar to the consumer Starter plan, this basic plan is always subject to network management, doesn't include any mobile hotspot data, and only supports SD (480p) video streaming. Does not include access to AT&T's 5G networks.
Business Unlimited Performance: This mid-tier plan includes 30GB of mobile hotspot data, a 50GB network management threshold, and HD (1080p) streaming. Access to AT&T's 5G networks is included.
Business Unlimited Elite: The top-tier plan includes a whopping 100GB of mobile hotspot data, has higher network priority without any network management threshold and supports up to 4k video streaming. Access to AT&T's 5G networks is included.
The new plans all include now-standard features like unlimited on-device data, talk, and text, in the United States, Mexico, and Canada. Unlike some of the consumer plans, business plans do not include some bundled features (like free HBO) and typically don't offer affiliation or bundling discounts.
AT&T is continuing to offer pooled-data Mobile Select and Mobile Share plans, but these pale in comparison to the new unlimited plans in terms of features most useful for RVers, cruisers and nomads.
---
Plan Pricing
Here's how the prices breakout for each tier and include paperless billing and autopay discounts, but not taxes and fees:
Business Unlimited Elite:
1 line - $85
2 lines - $75/line
3 lines - $60/line
4 lines - $50/line
Business Unlimited Performance:
1 line - $75
2 lines - $65/line
3 lines - $50/line
4 lines - $40/line
Business Unlimited Starter:
1 line - $65
2 lines - $60/line
3 lines - $45/line
4 lines - $35/line
Each account can have up to 10 lines. Customers can also add the following qualifying devices:
Tablets, cameras, & connected cars (with built-in modems): $20/month
Harman Spark connected vehicle device: $25/mont
Connected wearables: $10/month
Mobile hotspot devices cannot be added to these plans! Like AT&T consumer plans, mobile hotspot devices can only be added to a tiered data plan.
---
Plan Analysis and Details
With the basics covered, let's dig into the nitty-gritty...
Business Unlimited Base Features
Here are the features common to all three plan tiers:
Unlimited domestic data, talk & text on up to 10 eligible devices.
Unlimited talk from the U.S. to Canada and Mexico
Unlimited texting from the U.S. to over 120 countries
No roaming charges for plan talk, text and/or data use in Canada and Mexico
Unlimited Elite
The Elite plan is the top-tier option and comes with some amazing features for nomads.
Network Management/Priority
One feature that makes the Elite plan unique is how data is prioritized with this plan. Normally, cellular plans have two priority levels - a higher priority until a certain amount of data is used, then a lower priority for the rest of the month. This is called "network management" and each plan will typically have a "network management threshold" that determines when data use changes to a lower priority.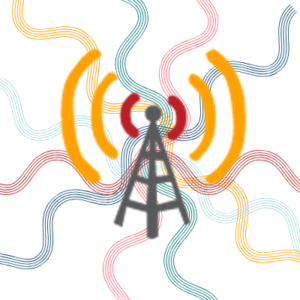 But the business Elite plan works differently. First, there is no network management threshold - all data is at the same standard priority level while on AT&T's LTE network regardless of how much data you use. The consumer version of the Elite plan, by contrast, comes with a 100GB network management threshold. That's a lot, but having the Business Elite means you don't have to worry about deprioritization at all, resulting in better performance on congested towers no matter how much data you've used.
Second, the Elite plan gets a feature called "AT&T Business Fast Track" that bumps up the network priority even further compared to standard plans, but only for eligible business data. This means that business data on the Elite plan will have higher network priority than all consumer-based plans and many business plans. Higher priority means better speed and performance, especially on busy cell towers.
The downside is that only business data gets this increased priority and AT&T tightly controls what counts as business data.
However, for a business customer - especially one working remotely full-time, it can be a huge benefit to have high priority data access for business tasks. This can allow you to get out an important email or transfer a critical document to a remote server while others can't even load a webpage.
But don't expect to be able to use this enhanced priority for video streaming or "fun" applications - customers must coordinate with AT&T to set up Fast Track for their business-data and AT&T specifically prohibits streaming applications:

Additionally, this higher Fast Track priority is only available on AT&T owned cellular towers and only for LTE and AT&T's advanced LTE network, which it calls 5G Evolution (and isn't actually 5G). Fast Track also does not apply to legacy 3G/4G HSPA+ and true 5G networks.
Mobile Hotspot
Each line includes 100GB of mobile hotspot. After 100GB is used, mobile hotspot speeds are reduced to 128kbps (dialup) speeds for the remainder of the month.
By contrast, AT&T's consumer version of the Elite plan only provides 30GB of mobile hotspot data.
Video Streaming
The Elite plan will stream at up to 4K (2160p) UHD as long as the network and device can support that resolution.
5G Access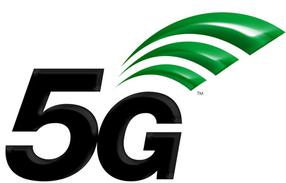 Access to AT&T's 5G networks, both the high-band millimeter-wave (5G+) and low-band sub 6GHz networks (5G), are included for those with a compatible device.
For more on AT&T's confusing 5G ecosystem, see our recent story.
Unlimited Performance
The mid-tier option is still a solid value and is almost a mirror-image of the consumer Unlimited Elite plan. It comes with the following terms and benefits:
Network Management Threshold: 50GB. Fast Track can be added starting at $10 month.
Mobile Hotspot: 30GB, then slowed to 128kbps for the rest of the month.
Video Streaming: Up to HD (1080p) with Stream Saver turned off. SD (480p) with Stream Saver on.
5G Access: Included, same as the Elite plan.
Unlimited Starter
The low tier option comes with some major downsides and isn't an ideal choice for most RVers, cruisers, and nomads.
Network Management Threshold: Always deprioritized.
Mobile Hotspot: None, zip, zilch, nada
Video Streaming: SD (480p) only
5G Access: Not included.
---
Business Plan Requirements
Not just anyone can get a business plan - AT&T requires that you actually have a business account with AT&T. This can be done at any AT&T store or by calling the business sales division at 866-429-7222. This cannot be done online.
The only documentation required is a valid Federal Tax ID Number for the business (aka Employer Identification Number). Once the account is set up, you'll then be able to signup for the plans.
Bonus Member Only Content Available!
We go extra for our premium members - who make this resource center possible (did you notice the lack of 3rd Party advertising?). We have included some additional information in this news article just for our members - analysis, guidance and/or insider tips.
If you're not yet a member, please consider joining us. Extra content like this is one of the many perks we offer - in-depth content, guidance, discounts, alerts, classroom and more.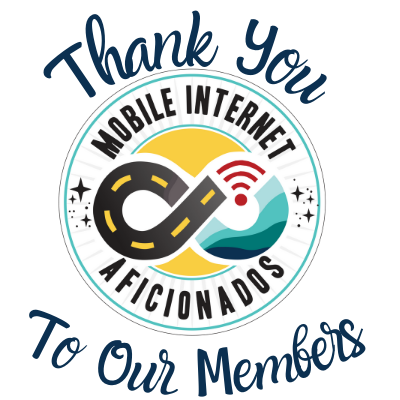 If you are already a member, please log in above to see the special content we have prepared for you.
---
Summary
These new AT&T plans are major upgrades for business customers, especially the Elite plan, which is a very appealing smartphone option for any business user.
Pricing is also very competitive, at ~$5 cheaper per month per line than Verizon's consumer unlimited plans, and the same pricing as AT&T's consumer plans, but with much better features for mobile internet users.
Customers who have a choice between the AT&T consumer and business unlimited plans will be better served by the business options in most cases.
However, if copious amounts of high speed hotspot data is your priority, there are likely better options available for dedicated data devices like hotspots and routers. Check our Top Data Plans Guide for the current best options out there.