The pending marriage between T-Mobile and Sprint might be entering the final stages, but this long anticipated merger is not completely a done deal yet.
After literally years of flirtation, dating, and engagement - today the Department of Justice (DoJ), along with five states (Nebraska, Kansas, Ohio, Oklahoma, and South Dakota), announced a proposed settlement that will, if approved by the US District Court in DC, result in formal government approval for the merger.
The FCC - the other government agency which must approve the deal, already gave its blessing last month.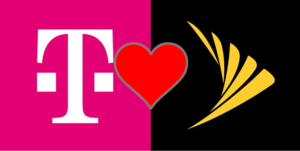 This still isn't a done deal yet - there are still at least 10 states that are suing to block the merger, and the court could ultimately reject the merger base on their objections.
Ultimately, the fate of the merger now lies with the court.
But with the federal government and several states now officially on board, these two cellular sweethearts are closer than ever to consummating their union.
If approved, the combined company, which would be known as "T-Mobile," would still be the third-largest cellular carrier in the nation, with about 90 million customers.
But instead of two giants (Verizon and AT&T) and two relative small fries (T-Mobile and Sprint), the US cellular market will have three relatively equally matched major players duking it out.
But...
As a condition for approving the deal, the DOJ has negotiated that T-Mobile and Sprint must help give birth to a fourth independent nationwide cellular carrier by enabling Dish Network to step immediately into the national cellular market.
Big changes are afoot in the US cellular market indeed!
Video Version of this Story
Subscribe to our YouTube Channel
Merger Approval Details and Conditions
The DoJ settlement proposal, as expected, is focused on maintaining four competitive national cellular networks - a long-standing requirement regulators have placed on the industry. The merger of Sprint and T-Mobile would reduce the number of nationwide carriers to three, so to meet the government's demand for four carriers, the agreement requires the creation of a fourth national carrier.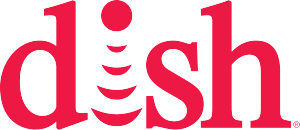 The announcement today was worked out to enable that new carrier to be Dish Network, a Colorado-based satellite television provider (here is Dish's Press Release).
Under the agreement and settlement terms, Sprint and T-Mobile must provide network access and sell spectrum and other assets to Dish Network to help it become a truly competitive fourth cell carrier.
To that end, the settlement comes with the following specific conditions:
The combined company must sell all of Sprint's prepaid businesses, including Boost Mobile, Virgin Mobile, and Sprint prepaid, to Dish. Those customers would become Dish cellular customers.
Sprint must sell its 800MHz spectrum licenses (LTE Band 26) to Dish in order to allow Dish to build out its own cellular network. The actual transfer of the licenses would take place three years after the merger to allow the new T-Mobile to continue to service legacy Sprint customers while the two networks are integrated.
The combined T-Mobile / Sprint company must also provide Dish with "robust access" to its network for seven years to give Dish time to build its own 5G network. Dish stated this includes "the ability to serve DISH customers seamlessly between T-Mobile's nationwide network and DISH's new independent 5G broadband network." This roaming foundation will allow Dish to launch service nationwide without needing to build a network of towers first.
Dish will have the option to lease some cellular sites and retail store locations for five years following the merger. These would be locations that the new T-Mobile "decommissions" as redundant because of the merger.
Dish and the new T-Mobile promise to engage "in good faith negotiations" regarding leasing of some or all of Dish's 600 MHz spectrum to T-Mobile. Dish purchased 600MHz spectrum in the same 2017 auction that netted T-Mobile the bulk of 600MHz spectrum, and T-Mobile would like the opportunity to access and use the portion that Dish received.
The new T-Mobile and Dish will be required to fully-support eSIM technology. The DoJ specifically states this requirement is intended to "...make it easier for Dish to attract new subscribers, help extend the competition in this market, and will provide a platform for new innovative options."
In other words - if all goes according to plan, Dish is being set up to launch into the cellular market rapidly, and in a big way.
But will this be enough to let Dish truly compete with the new big three?
T-Mobile / Sprint Merger History
It's taken a LONG time to get here - and it's not over yet!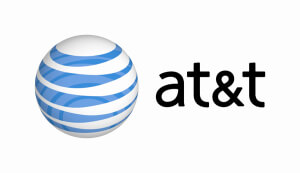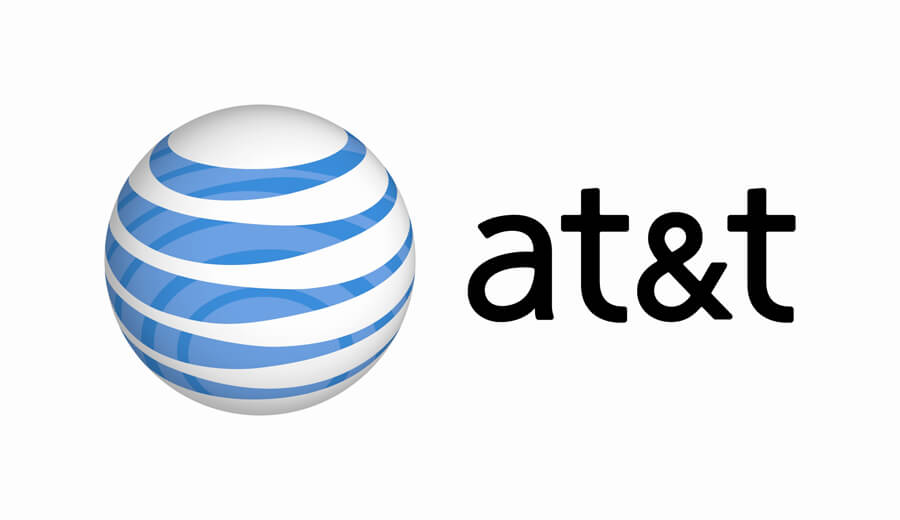 Way back in 2011, an eternity in the cellular world, T-Mobile was the last-place carrier and was looking to get acquired by a bigger player - AT&T.
AT&T actually agreed to buy T-Mobile for $39 billion, but the deal fell apart when it became clear that federal regulators would never approve a merger that left two companies (Verizon and AT&T) dominating the cellular market.
And the competition aspect is a crucial difference explaining why regulators approved the T-Mobile / Sprint merger today, as the deal requires that both companies facilitate the creation of a fourth carrier.
AT&T backed out of the deal in 2011 and had to pay T-Mobile a "Breakup Fee" of $3 billion in cash, hand over billions of dollars worth of cellular spectrum, and provide T-Mobile a nice ongoing roaming agreement.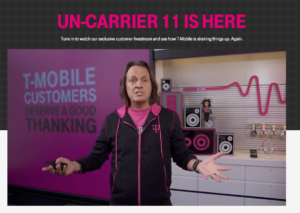 This infusion of cash and spectrum gave T-Mobile the resources to become a much bigger player in the wireless industry, which took T-Mobile from a distant fourth place in 2012 to a very competitive third place behind AT&T and Verizon in 2017.
The growth of T-Mobile proved to be great for consumers, who had more choice and lower prices thanks to competition from four major cellular carriers. And federal regulators liked this as well...
But the merger talk did not stop. T-Mobile flirted with Sprint throughout 2013 and 2014. Back then, Sprint was a much more dominant player than it is today.
As before, this flirtation never went anywhere mostly because government regulators clearly preferred a market with four major national carriers.
The rumors and flirtation stopped in 2014, but returned in 2017 with a new administration in Washington that was more friendly to major mergers and acquisitions. This reignited merger rumors between T-Mobile and Sprint.
But much had changed in the intervening years - T-Mobile had passed Sprint as was now the dominant partner.
After some fits-and-starts, the two companies hammered out a merger agreement which was announced in April 2018. That merger is what the DoJ greenlighted today.
So Is The Merger Happening?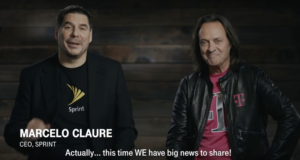 Today, the merger looks much more likely than at any time in the past decade - gaining both FCC and DoJ approval is that big of a deal.
However, the courts could still decide to block the merger.
Not everyone is on-board with this deal - and so far only five states have endorsed the DoJ deal. The remaining states who aren't part of this agreement could decide to continue litigation to oppose it, and potentially could convince a judge to ultimately block it.
However, those states opposed to the merger will have to convince the court that the agreement to establish a new fourth wireless carrier isn't sufficient to address the competitive harm from the merger itself. That will likely be a tougher argument to make to the court now.
And over the coming hours and days, the states who didn't sign onto this deal may be convinced to accept the agreement - and the more that do so, the more likely the others will follow, potentially resulting in an easy approval by the court.
Sprint and T-Mobile have rolled out a new website, called "New T-Mobile" that extols the benefits of a merged company and is clearly aimed and convincing skeptics and the public to support the merger.
The New T-Mobile, Dish and the Future Of Cellular Service

So what will all this mean for the future if the merger is approved, especially for the RV, cruising, and nomad community?
The agreement spells out a few specifics - but many other aspects and effects are harder to predict. For certain it's going to be a massive shakeup in the market which, when combined with the transition to 5G service, means it's basically impossible to really know what things will look like a year or two after the merger.
And, as already noted, it's not a done deal yet!
In the short term, not much will change, and those with existing T-Mobile or Sprint service should be able to continue to use their plans and service as normal.
Dish As The New 4th Carrier
Dish Network has no experience running a cellular phone and internet company, but they will benefit from acquiring the established firms Boost Mobile, Virgin Mobile, and Sprint prepaid (presumably this last one will get a new name).
It will take many years for Dish to build out a network of its own using the spectrum that it owns, including a large chunk of 800MHz spectrum it would acquire from Sprint. And building out this network will take significant and expensive infrastructure investments.
In the meantime, Dish would be able to offer cellular service thanks to access to the existing T-Mobile and Sprint networks granted by this agreement. According to the T-Mobile Press Release, Dish service, as well as the prepaid businesses it acquired, will:
...have full access to the legacy Sprint network and the New T-Mobile network in a phased approach. Access to the New T-Mobile network will be through an MVNO arrangement, as well as through an Infrastructure MNO arrangement enabling roaming in certain areas until DISH's 5G network is built out.
The Dish Press Release is more specific:
DISH will activate all new wireless customers on the New T-Mobile network. Existing prepaid customers will be supported on the Sprint legacy network and will eventually transition to the New T-Mobile network.

Once DISH starts deploying its own facilities-based infrastructure, DISH's wireless customers will be able to seamlessly access the New T-Mobile network in areas where DISH has yet to deploy its own facilities. This Infrastructure MNO arrangement is part of the Master Network Services Agreement between the parties.
Dish is also on the hook to deliver service and build its network:
DISH has committed to new buildout schedules associated with the company's 600 MHz, AWS-4, 700 MHz E Block and AWS H Block licenses. In addition, DISH has committed to deploy 5G Broadband Service utilizing those licenses.

The new commitments require DISH to use its spectrum to deploy a nationwide 5G broadband network covering at least 70 percent of the U.S. population by June 14, 2023. If DISH fails to meet its 5G deployment deadlines, DISH will make voluntary contributions to the U.S. Treasury of up to $2.2 billion.
Transitioning Sprint Customers
With a merged company, Sprint's current customers, especially those who use older devices on Sprint's legacy CDMA network, will need to eventually transition service to devices and plans compatible with the new T-Mobile network, but this process is expected to take up to three years.
But for now - any "Sprint Only" devices that lack compatibility with T-Mobile bands should be avoided if you are buying new gear.
Coverage Impacts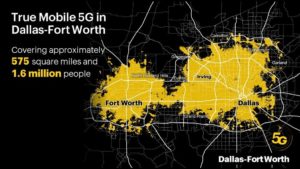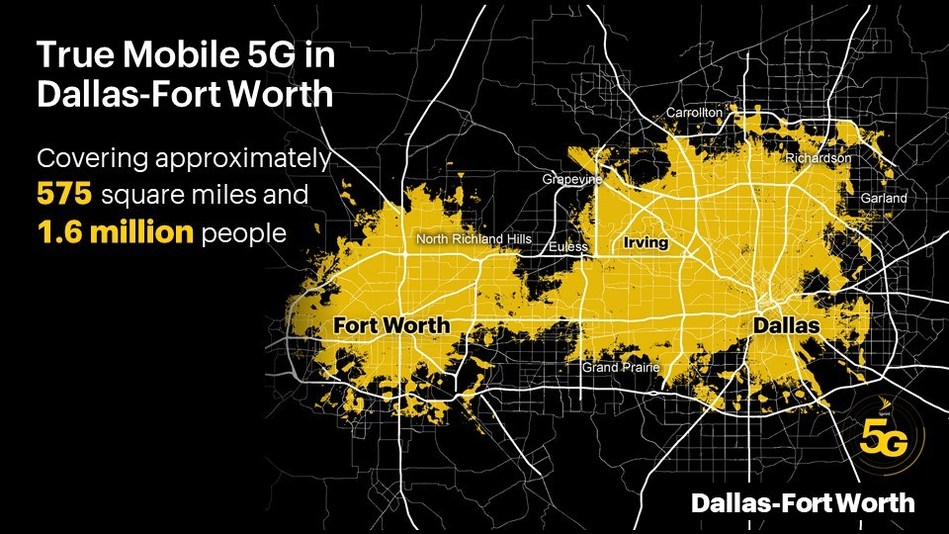 Sprint and T-Mobile already have a roaming agreement that allows Sprint customers access to T-Mobile's network - and even if the merger falls through this roaming agreement will remain, vastly improving Sprint's native coverage map.
If the merger goes through - Sprint's current network will be integrated into T-Mobile's to create a single, larger network as the united company builds-out 5G coverage.
But merging and transitioning networks is not a quick process and the current and separate coverage maps will, initially at least, continue to be relevant.
Customers will need devices that are compatible with T-Mobile's and Sprint's current bands and networks to take full advantage of both carriers - that means owners of older device will want to upgrade to avoid being left behind.
Pricing Impacts
T-Mobile previously agreed that they will not raise prices for three years following approval of the merger.
Dish is not similarly restricted and could set its own prices. However, most analysts expect Dish to offer low rates to entice subscribers to switch to the new player in the cellular game. Some expect Dish to play the same "low cost disruptor" role in the market that T-Mobile had become known for.
Beyond that, it's hard to know what will happen to prices in the industry generally. Some carriers are hoping to use 5G service to drive more revenue - but competitive pressures will keep things in flux, especially in these early days before 5G becomes mainstream.
5G Roadmap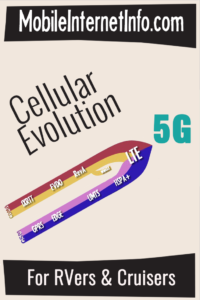 One of the primary justifications for the merger, according to executives from both Sprint and T-Mobile, is that a combined company will be able to get a robust 5G network up much faster. And on paper - the combined spectrum assets of Sprint and T-Mobile make for a great 5G foundation.
T-Mobile has actually promised to expand its 5G network to cover 97% of the U.S. population within three years if the merger is approved, but it remains to be seen how quickly the new network will expand to less-populated areas where many RVers and cruisers spend their time.
And this promise is not a guarantee that T-Mobile will actually meet this goal, nor is it legally binding.
Summary
Today's announcement and the proposed agreement is a huge step forward in the long-running merger drama - the biggest step since last month's approval by the FCC the merger announcement itself.
But it is not over yet!
The Department of Justice does not have the final say - a judge in a US District Court will issue a ruling sometime in the future - but getting the DoJ onboard paves the way for approval, making it much more likely to happen than not.
And it also paves the way for a much different cellular industry coming in the years ahead, making the leading edge of the 5G wave all that more exciting to watch.
Related Reading & Updates
T-Mobile Sprint Merger News Stories:
Additional Resources: