Key Points:
T-Mobile is officially sunsetting the Sprint LTE and T-Mobile 3G networks.
The Sprint LTE Network shutdown is the end of Sprint as a separate cellular network.
Devices that need T-Mobile 3G or Sprint LTE to function will either cease to work entirely or will lose some functionality.
2022 is a big year for cellular network transitions with all three major carriers shutting down their 3G networks, along with the consolidation of the Sprint and T-Mobile networks.
We've been covering the planned shutdowns of 3G by all three carriers as well as the Sprint & T-Mobile merger, and a major milestone was just passed with T-Mobile officially shutting down the Sprint LTE network on June 30th, and the T-Mobile 3G network on July 1st.
AT&T previously shut down its 3G network in February 2022, and T-Mobile closed down the Sprint 3G network in May.
This leaves Verizon as the last carrier with official 3G network support. Verizon is scheduled to sunset its 3G network on December 31, 2022.
Video Version
Goodbye Sprint
T-Mobile shutting down the Sprint LTE network signals the effective end of the Sprint network and is one of the end phases of the T-Mobile & Sprint merger that was consummated and approved by regulators back in 2020.
At press time we've seen reports of Sprint cellular towers being turned off in some places, but the Sprint network continues to be available in other places, indicating the shutdown will be a process and not an on/off-switch that got flipped on June 30th. So parts of the Sprint LTE network may linger for a few weeks or months before fading into history.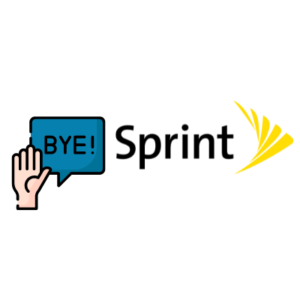 With the official end of Sprint LTE, all of Sprint's customers should be transitioned (or are in the process of transitioning) to the T-Mobile network if they haven't already. T-Mobile has a process for this called TNX, or the T-Mobile Network Experience. Devices compatible with the T-Mobile network can utilize a T-Mobile SIM card which makes the switch easy. Customers with Sprint devices that are not compatible with T-Mobile's network will need to upgrade their devices.
Even with the network gone, however, some vestiges of Sprint will remain in terms of the billing and other internal systems which will continue to be integrated into T-Mobile's systems.
To reflect this new reality, we've been adjusting and updating our content here at the Mobile Internet Resource Center to reflect the demise of the Sprint network and brand.
T-Mobile 3G Sunsets
The day after the official shutdown of the Sprint LTE Network, T-Mobile also officially shut down its own 3G network.
Like the Sprint LTE network shutdown, the sunset of the 3G network is happening in stages and some customers may continue to see 3G service for a while in some areas.
T-Mobile has actually been reducing 3G service for some time, but July 1st was the official end date after which customers should not expect 3G service to be available anywhere. Now that July 1st is passed, we expect the remainder of the 3G network to be shut down quickly.
Affected Devices and Capabilities
Shutting down a cellular network causes a loss of service or loss of capability for older devices that relied on that network. Here are some of the effects of the Sprint LTE network and T-Mobile 3G network shutdowns.
Phones
As was the case with AT&T, the biggest impact for phones is the loss of voice service on older phones with the end of the 3G network.
3G and 4G use completely different and incompatible methods for handling voice calls, and there are many older phones that use 4G/LTE for data service but still use 3G for voice service.
The newer 4G standard for voice is called "Voice over LTE" aka VoLTE.
Once 3G goes away, older 4G phones that do not support VoLTE will no longer be able to make voice calls.
The shutdown of Sprint's LTE will require switching phones to the T-Mobile network with a SIM swap. Most modern phones are compatible with all the North American networks.
T-Mobile has spent several months warning customers to upgrade incompatible devices. T-Mobile and Sprint customers can check compatibility with T-Mobile's IMEI Check tool - devices that are LTE and phones that are VoLTE compatible should continue to work after the shutdowns.
Data Devices
Some Sprint data devices will be orphaned now that the Sprint LTE network is shut down. The cellular bands that Sprint used are being parceled up between T-Mobile and Dish for both 4G and 5G. T-Mobile's IMEI checker will let you know if your Sprint device can be used on the T-Mobile network.
For T-Mobile's 3G network shutdown, we've not seen any reports of issues with 4G/LTE devices having any compatibility issues. When AT&T's 3G network was shut down, there were a handful of 4G/LTE devices that needed firmware updates or required the 3G network for authentication. So far we have not seen any similar issues with T-Mobile.
Similar to AT&T, however, the primary users of 3G are internet-of-things devices as well as older vehicles with embedded 3G cellular modems.
3G Fallback
Most 4G/LTE devices and even some 5G devices also support 3G connections. And typically when a device cannot find a 4G or 5G connection, it will try to connect to 3G instead.
This was an important feature in the early days of 4G since 3G was much more widely deployed at that time and for international travelers, some parts of the world still have extensive 3G networks.
Those who still depend on 3G connectivity in the small handful of locations in North America that have 3G but not 4G or 5G will see their connectivity cease when 3G is shut down. In that case, affected users should see what other connectivity options are available in their area.
Why Shutdown The 3G Networks?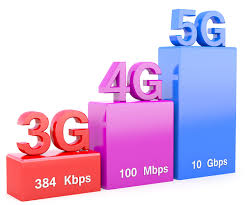 We occasionally hear complaints that shutting down 3G is not necessary and that some customers were perfectly happy with the service and performance offered by 3G. Why, they ask, are the carriers shutting down 3G networks at all, especially if people are still using them?
The problem is that the radio frequencies used for cellular communication, called spectrum, are a finite resource. Spectrum used for 3G (or 2G or 1G) can't also be used for newer 4G/LTE and 5G technology.
Newer technology allows for more efficient use of spectrum, and 4G/ LTE and 5G are both more efficient and faster.
Additionally, it's expensive for cellular providers to support the infrastructure for three different networks (3G, 4G & 5G) on thousands of cellular towers and sites around the country - especially with so few 3G customers remaining.
3G - It's Time To Say Goodbye
At this point, Verizon is the last major cellular carrier with an officially operational 3G network, but soon 3G will pass into the annals of tech history. Verizon plans to shut down that network at the end of this year closing the chapter on 3G after two decades of service in North America. It's past time to say goodbye and look to the future.
Related News Stories

Related Guides & Info