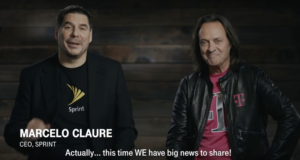 The on-again / off-again flirtation between Sprint & T-Mobile that has been a dramatic thread throughout the cellular world for years has reached a major milestone today with a joint video announcement from T-Mobile CEO John Legere and Sprint CEO Marcelo Claure.
They may not be married yet, but the engagement is official.
Sprint & T-Mobile have reached terms and intend to merge!
This merger has been a long time coming, and is huge news for the entire mobile world - and it will have significant impacts for residential broadband as well.
But one key question remains - will congress and the FCC approve of this engagement (running off to Vegas to elope just isn't an option), and if so, how long until the wedding?
And the other big question - is this good news for mobile internet users?
Video Verizon of this Story:
Subscribe to our YouTube Channel
First, Some History...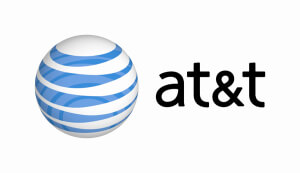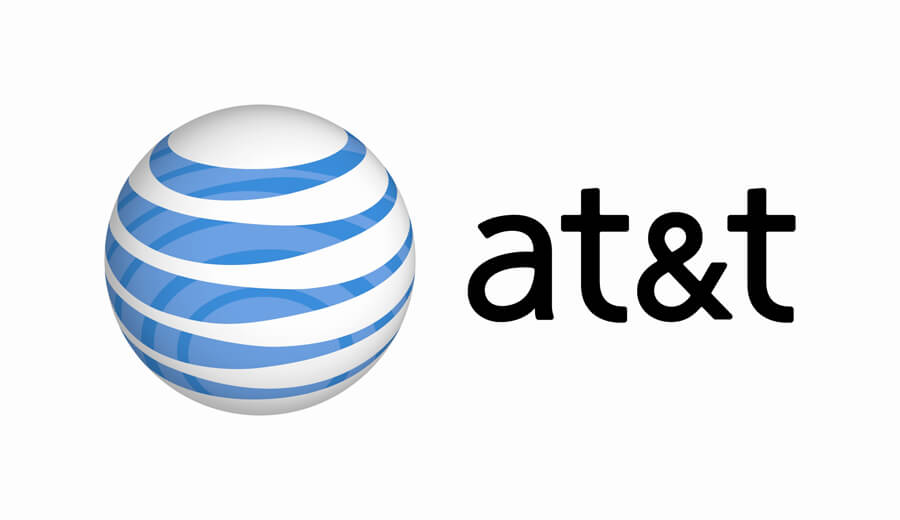 It wasn't long ago that T-Mobile was in struggling fourth place in the US cellular market, and T-Mobile's parent company (Germany's Deutsch Telecom) made no secret of the fact that it wanted to sell and get out.
AT&T was the primary suitor, and in 2011 actually agreed to buy T-Mobile for $39 billion - only to have the deal fall apart when federal regulators made it clear that they were unlikely to approve of any outcome that would leave just two companies (Verizon and AT&T) absolutely dominating the US cellular market.
When AT&T backed out of the deal, they had to pay T-Mobile a "Breakup Fee" of $3 billion in cash, hand over billions of dollars of cellular spectrum, and T-Mobile also got a seven year roaming agreement to be able to tap into AT&T's pre-LTE network.
This infusion from AT&T is actually what gave T-Mobile's flamboyant new CEO John Legere the resources to start shaking up the entire wireless industry - taking T-Mobile from distant fourth place in 2012 when he came on board to a healthy third place that is a worthy rival to even Verizon now.
The resulting fierce competition in the cellular industry has been great for consumers - driving down prices and increasing quality across the board.
But Deutsch Telecom was still looking for a way out.
And Japan's Softbank (which had acquired Sprint in 2012) was looking to grow.
All throughout 2013 and 2014 Sprint and T-Mobile flirted with a merger that would leave Sprint / Softbank dominant, but it never came to fruition - mostly due to the FCC clearly preferring the thriving competitive market resulting from having four national cellular carriers.
Once Softbank announced they were no longer pursuing an acquisition in 2014, the merger rumors stopped.
Until last year.
Everything Changed in 2017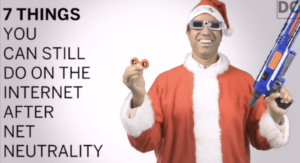 With the change in administrations in Washington, the FCC changed its stance to being a LOT more friendly towards major mergers and acquisitions - and all throughout 2017 the rumor mill was buzzing again about the potential for Sprint and T-Mobile to finally come together.
Only now it was Sprint that was struggling in distant fourth place in the industry, and T-Mobile was in the driver's seat defining what a new merged company might look like.
In November last year a deal was reportedly days away from being signed (members - read our exclusive MIA Insider analysis from that time), and it only fell apart at the last minute with a struggle around which parent company would wind up with control of the board of directors of the merged company.
T-Mobile and Sprint even issued a joint press release at the time indicating that they were calling off talks and would be going their separate ways.
But in the end, they just couldn't stay broken up forever - and rumors the past few weeks made it clear that the two companies were sneaking around seeing each other once again.
For Real This Time?
Even once officially announced, deals like this are never a sure thing.
Major telecommunications mergers are subject to close federal scrutiny as well as stockholder approval - and it can potentially take over a year to go from a deal being announced to two companies becoming one.
Sprint and T-Mobile are pushing hard to go fast however, and they are making a strong case that approving this deal would be great for creating jobs and expanding the economy.
The announcement video is clearly targeting congress just as much as consumers:
Farewell Sprint - Introducing "The New T-Mobile"
If the deal goes through - the combined company will be known as T-Mobile, and T-Mobile CEO John Legere will remain in charge.
Presumably the Sprint brand (and CEO) will both be retiring.
So... Is This A Good Thing?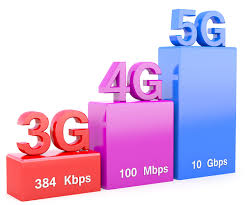 On paper, a combined T-Mobile and Sprint would be a formidable force.
T-Mobile has been building out low band nationwide coverage via LTE Band-12 and now 600MHz LTE Band-71, and has the potential to finally have a Verizon-rivaling coverage map as the rollout continues.
Meanwhile - Sprint owns massive amounts of shorter-range high band spectrum that it has been struggling to put to use. When combined with T-Mobile's network and engineering prowess, this spectrum may at last be unleashed.
T-Mobile claims that the combined company will be uniquely positioned to lead in the race to 5G - jumping way ahead of what Verizon and AT&T will be capable of:
"The New T-Mobile will be the only company able to bring a broad and deep nationwide 5G network to market quickly in the critical first years of the 5G innovation cycle, ensuring America's leadership position in the digital era."
T-Mobile is promising lower prices for consumers, and a "new reach into rural communities" where there have been few broadband options in the past.

T-Mobile has launched a website promoting all the advantages the combined company will bring:
The Case Against A Merger
A fiesty and independent T-Mobile made every cellular carrier better, but will that energy remain once T-Mobile is married and settled down?
The biggest argument against the merger comes from history...
The US market has thrived with four competing cellular carriers, and things would look very different today had the earlier deals actually gone through. Imagine how dreary (and expensive) the cellular world would be had AT&T acquired T-Mobile back in 2011?
The world is very different now in 2018 however.
Possible Timeline
Hold your horses! Don't count on this merger just yet! It won't be here tomorrow.
Roaming Agreement
One near-term effect of the deal - and one that will last even if the merger falls through - is a roaming agreement between the two companies.
The roaming agreement allows Sprint customers with compatible phones to roam on T-Mobile's LTE data network in areas where there is no native Sprint coverage. The agreement is one way, so T-Mobile phones cannot roam on Sprint's network and it's for LTE data only and does not include voice.
Customers considering Sprint for their phone service should purchase devices with support for T-Mobile's LTE bands to take advantage of this, especially band 12 and increasingly 71.
It's not yet clear what restrictions Sprint will put on the roaming since Sprint will be paying T-Mobile for access. For now, Sprint's current roaming restrictions will probably apply to roaming on T-Mobile's network.
First, the deal must be cleared by regulators, including the FCC and DOJ. which isn't likely to be a 'quick, painless process.'
Current FCC chairman Ajit Pai seems open to the idea of a merger, but many staffers who were at the DOJ back in 2014 and convinced T-Mobile and Sprint to abandon merger talks then, are still at the DOJ today.
Both Sprint and T-Mobile have mentioned that they expect merger talks to be completed by July 2019.
They will then submit it for regulator approval.
If the deal is approved, the timeline for T-Mobile and Sprint to fully merge is between three and four years.
That three to four year clock starts after the merger is given the thumbs-up by the FCC and DOJ.
You should expect things to remain split until at the very soonest, 2022.
---
Will the market remain as competitive with only three big cellular carriers, or will enhanced competition from cable and satellite providers keep everyone on their toes?