Researching Cellular & Wi-Fi - Before You Arrive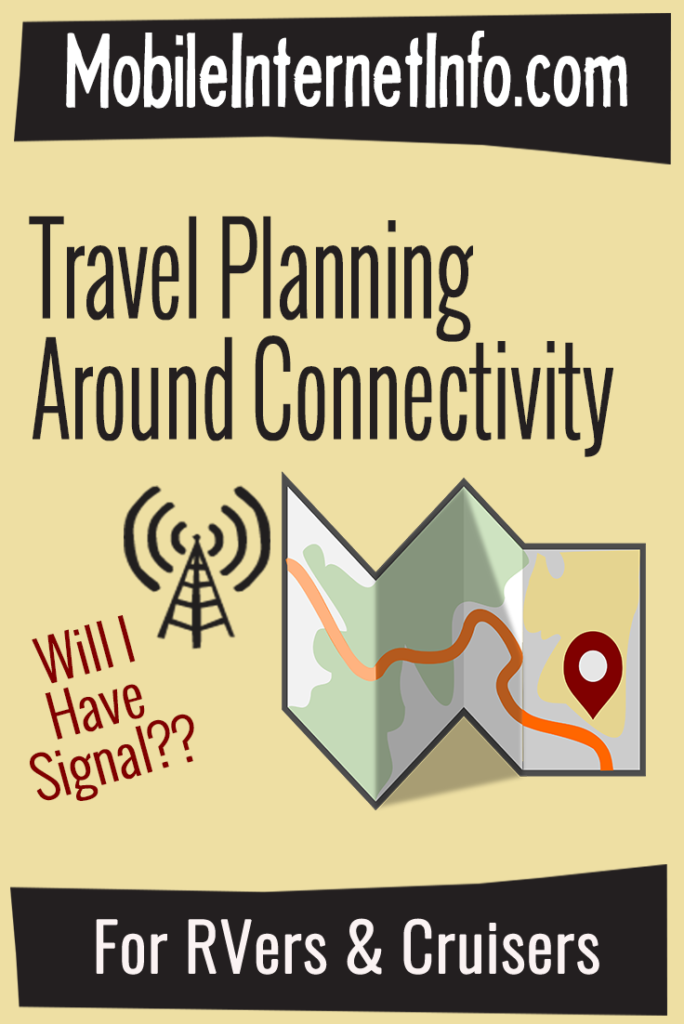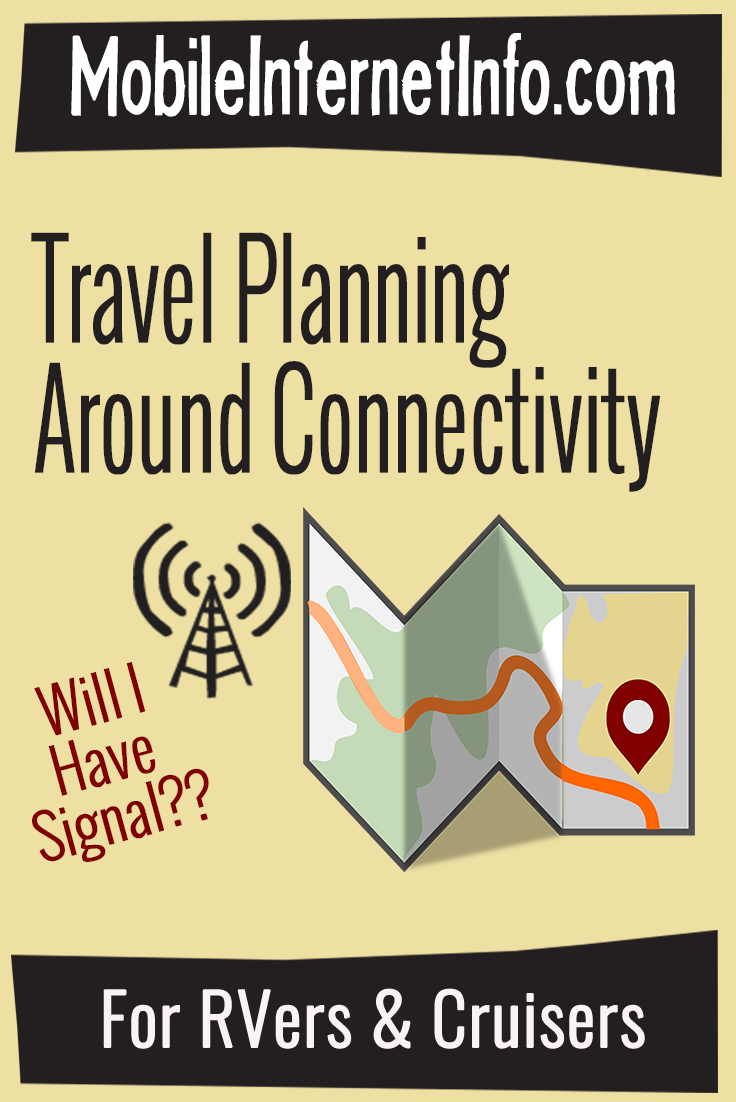 A critical part of successfully navigating a mobile lifestyle and keeping connected is knowing where along your routes you'll have the best chance of getting a signal.
For those who rely on mobile internet, it can be very important to have this information before you head out to a new location.
Thankfully, there are tools available to help, whether your goal is to connect via cellular or Wi-Fi.
It pays to do some research in advance!


Enjoy This Free Guide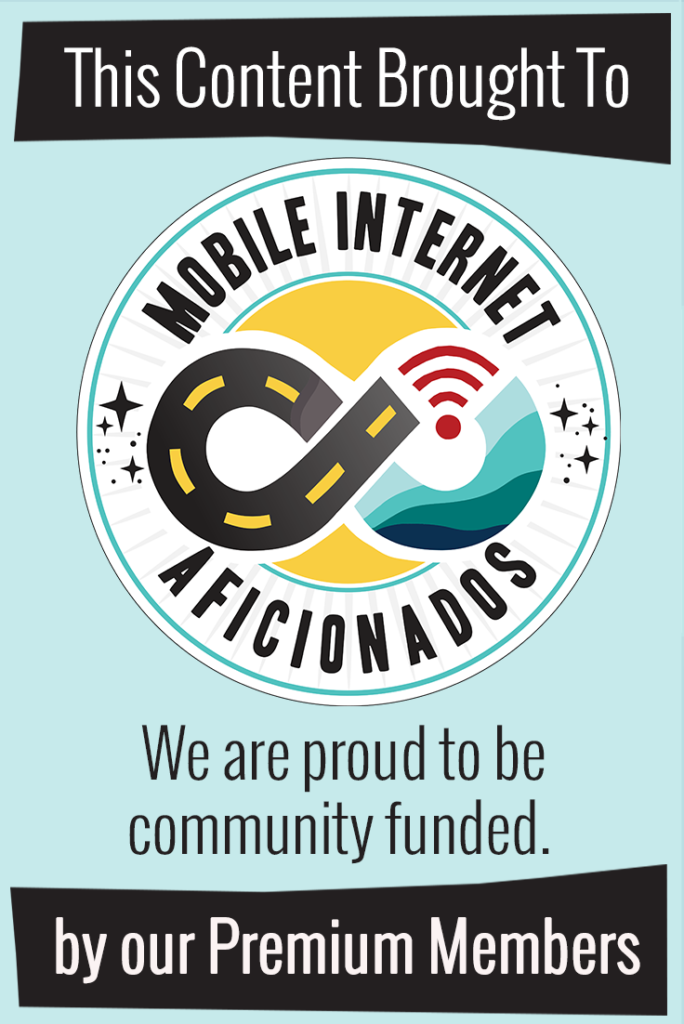 We are honored to be able to provide this guide without 3rd party advertising, sponsorships or relying on selling you gear or plans.
In thanks for funding this resource center, our premium members also get access to all of our in-depth guides, classrooms, reviews, Q&A forums, discounts and more.
If you're a member, please log in above to comment on this guide.
---
Video Overview
A Quick Video Going over our top tips:
---
Here are some handy resources for tracking this sort of information down:
Check the Carriers Maps
Each of the carriers publishes their coverage maps on their websites - some contain more information than others. Keep in mind, just because a carrier claims to have coverage - it doesn't necessarily mean you'll get it, or that it'll be usable signal.
Many things can impact your signal from the gear you travel with, local terrain, weather, tower congestions and more. Carrier maps don't account for those variables usually, and are derived from computer modeling of the towers they have transmission gear installed on.
And carrier maps can sometimes be a bit.. umm.. optimistic.. for marketing purposes too.
But they're still a good place to start - if your carrier claims to have coverage, it means with the right gear you just might be able to get online.
Here's where each carrier keeps their maps:
---
Coverage? App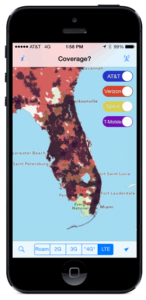 Although we can go to each carrier's maps online separately, we decided to make it easier by bringing the four major carriers' maps to your smartphone or tablet.
Yep, we wrote an app for that!
Coverage? (available for iOS and Android) allows you to overlay regional or city-level resolution versions of the carriers' maps so you can create a personalized coverage map for the carriers you travel with and the minimum coverage type (LTE, 4G, 3G, 2G, roaming) you seek.
The maps are stored on device after downloading the app, so you don't need to have coverage to find out which direction to head when you can't find a signal.
It's also useful for planning your next stop to look ahead as to if your carriers claim to have you covered.
But do keep in mind, the maps are based on the carrier's - so just because the carrier claims to have coverage, it doesn't mean you'll necessarily be able to get it. In our experience, we've typically found that with modern cellular modems and signal enhancing gear we almost always can.
Learn more about Coverage? - or download it from your app store:
---
Crowdsourced Coverage Maps
There are resources out there that aggregate crowdsourced signal and speed reports and create a coverage map based on what other cellular customers are actually seeing in certain locations.
Crowdsourced apps and websites use actual real-world user signal reports to build a coverage map.
More advanced crowdsourced tools can then use this information to geolocate cell towers and even determine the sectors for individual towers.
These resources rely on user data, so to aid in collecting that data, they often utilize a smartphone app that measures signal on your device and then reports that back to the database.
If you're interested in fleshing out if where you're planning to be will have signal - and what towers are nearby, crowdsourced tools add depth to your intel.
Here are the major (and free!) crowdsourced tools and apps:
Of course, with crowdsourcing, the maps are only as useful as the data they collect from users of their apps. These resources tend to have good data for urban areas where they have a strong user base. But, when you get to smaller cities, the maps can show no coverage at all (even when there is coverage!)
For those venturing off the beaten path, it's wise to also supplement crowdsourced maps with the carrier's maps (or, the Coverage? app).
---
Cellular Tower Finding Resources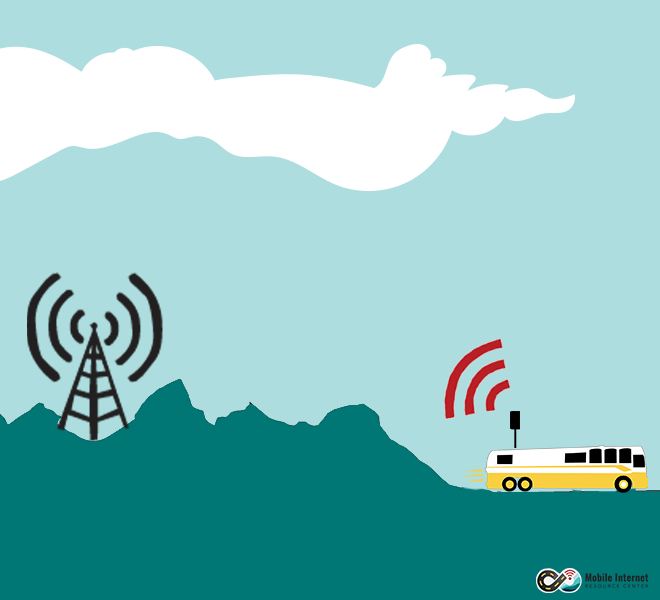 If you know you'll likely need to enhance a cellular signal in the area you plan to be - or if you've arrived and realized 'hey! I need to enhance this signal!' - knowing where the nearest cellular tower is can be very helpful.
Unfortunately, in the US, there is no publicly available official database of where the carriers have their towers and cell sites.
The only sure-fire way to locate the local cell tower is to visually sight the tower, then point your antenna at it and see what happens.
And if you can't visually spot it, slowly rotating your antenna 15, 30, or 45-degrees at a time (depending on how precise you want to be) - and running a full round of speed tests at each direction until you find the optimal point.
While not sure-fire, you can try to shortcut the process by using online databases like CellReception, AntennaSearch, Cellmapper or the ArcGIS map overlay to try and locate your nearest cell towers. These databases are often incomplete or since cellular carriers often lease space on privately owned towers it is often difficult to figure out which carrier is broadcasting from where.
There are some apps that claim to show your nearest cell tower - our favorite is OpenSignal. But again, these apps also rely on crowdsourced data - and especially in remote areas they are not always accurate and are sometimes downright wrong.
Also, the OpenSignal app only shows towers for the carrier in the device you are connected with - so if the app is on a T-Mobile phone, you will only see T-Mobile towers. This is not too helpful if you are trying to optimize the signal for your Verizon Jetpack.
Sometimes it is actually easier to go drive around visually hunting for towers on the horizon and within range.
---
Campground / Marina Reviews
Since so many RVers and boaters depend on a solid internet connection, you'll frequently find reports of cellular coverage (and Wi-Fi performance) hidden within campground reviews. Here are some of our favorites:
RV & Camping Sites:
Marina & Anchorages:
And of course, don't just read reviews - leave your reviews to help other travelers plan!
---
Conclusion: Research In Advance
If it's important to you to know where along your route you'll have a good signal, advance planning is important. There are plenty of research tools available to help you, including carrier maps, our Coverage? app, crowd sourced apps, as well as online campground and marina reviews.
Additional Reading
Cellular Data Guides
Cellular data is a BIG topic, and there's a lot to understand to pick the right combination and gear, plans and signal enhancing options for your needs. Here's some further content we offer on this topic to advance your knowledge:
For More Cellular Data Plans:
For more on selecting cellular data gear:
For more on getting the best cellular service:
Explore the Resource Center
The MIA is our premium membership - designed for those who consider mobile internet an important part of their lifestyle.
In thanks for making content like this possible, we offer a bunch of additional perks. From interactive guidance, in-depth member exclusive content, discounts, alerts and more.
We totally understand that a membership isn't right for everyone. However you can still support this content by making a financial contribution.
We deeply appreciate your gratitude - and your funding helps make this all possible!
Have Questions? Stay In the Know
Join our free Internet for RVers & Cruisers Facebook Group.
We cross post news articles and information there, and our staff hosts regular Q&As when we have available time.
It is with gratitude to our premium members that we're able to offer this free service - and for that, they also have access our private Q&A areas for more in-depth guidance.
Stay in the Know
We're constantly tracking the industry and analyzing new developments for mobile travelers. If you'd like to receive updates, we offer several ways: