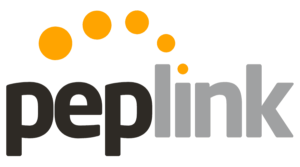 Peplink, a company known in the mobile community for the highly regarded Pepwave mobile routers, is rolling out a new line of Puma antennas targeted at mobile vehicle installations.
The first to market in the new Puma lineup is the Puma-401, followed closely by the Puma-221.
The Puma-401 is an omnidirectional, all-in-one external antenna that has four integrated cellular antennas that support all Sub-6 GHz 5G frequencies for 4X4 MIMO reception, along with GPS.
The Puma-221 ditches two of the integrated cellular antennas and adds two dual-band Wi-Fi antennas.
Both Puma antennas feature a low profile dome, with flexible mounting options allowing placement directly on a roof or attached to a pole.
Video First Look
Subscribe to our YouTube Channel
Pepwave Puma - Hands-On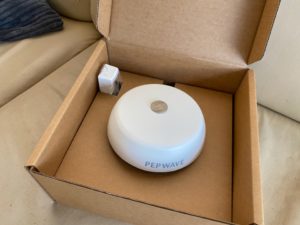 While the Puma looks nearly identical to the older ANT-107 design from Peplink, which has now been discontinued, this new design has key technical differences.
In particular - the ANT-107 did not support 600 MHz LTE (T-Mobile's Band 71), and the Puma line was designed with this support built in from the start.
In addition to support for 600 MHz, this new Puma antenna has support for all frequency bands from 617 MHz - 6 GHz. This makes it relevant for all of today's LTE frequency bands, and it is ready to support Sub-6 (low and mid band) 5G frequency bands too.
The omnidirectional Puma 401 is a perfect pairing for Pepwave's Cat-18 single modem, or for using with dual modem routers with support for two 2x2 MIMO antenna.
Peplink's Functional Naming Game
Peplink is getting functional with their naming in this new line of Puma antennas, correlating the number portion of the name to number and type of antennas within each model.
The first number in the set relates to number of cellular antennas within, the second with number of Wi-Fi antennas within, and the third with number of GPS antennas within.
So, for the Puma-401, the breakdown looks like this:
4 - # of cellular
0 - # of Wi-Fi
1 - # of GPS
And for the Puma-221, the breakdown looks like this:
2 - # of cellular
2 - # of Wi-Fi
1 - # of GPS
It is unclear what other Puma models may be on Peplink's roadmap - but this naming scheme should make it easy to understand what you are getting.
All-in-One Combo Antennas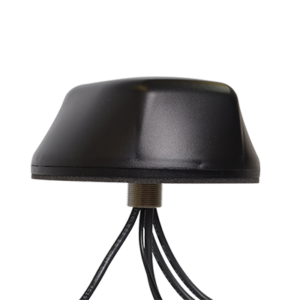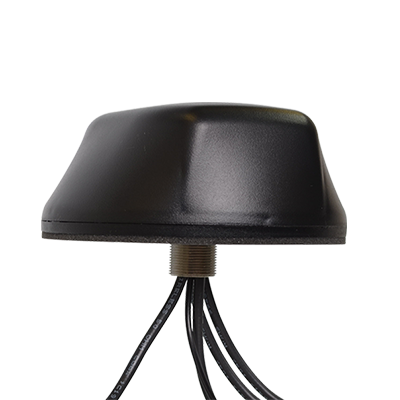 The Puma joins an already crowded product category of all-in-one low profile combination antennas similar to those offered by Poynting, MobileMark, Taoglas, Panorama and Parsec.
This style of antenna tends to combine multiple cellular, Wi-Fi and GPS antennas into one compact low profile dome structure.
They're typically meant for mounting on fleet vehicles but can be a suitable solution for RVs.
While a super convenient solution for general all around use, these options tend not to be high-gain designs and may not be the most optimal for use in fringe locations.
And special care needs to be taken during installation to allow for the large roof penetration sometimes needed, and to provide a clear 360 degree line of site above any other roof clutter - such as air conditioners, vent fans, and solar panels.
Testing Underway
We received our Puma-401 complements of Peplink a couple weeks before it was publicly release, and currently have it under evaluation for use with the MAX Transit Duo and Balance 20X routers.
We have already conducted several rounds of head-to-head against MobileMark LMTG.
Members can track our first impressions as we test in this thread:
Testing In Progress Forum: Peplink Puma 401 (All in One Antenna)
The Puma antennas are still not officially listed on Peplink's web page, but we've seen a few antennas reaching the market or available for pre-order - so if you are looking for a relatively future-proof antenna option, this is definitely worth considering.
Related News Stories
Related Guides