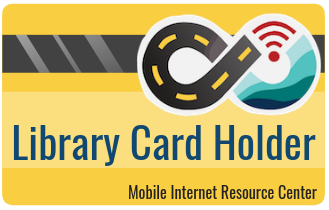 The 'Library' card is intended for those who already have their mobile internet setup and just want to keep up to date - or for those who are technically competent & are self paced.
These are the benefits included:
All member exclusive content in our in-Depth Guides & Gear Center entries
Member newsletter for keeping up to date (some content however may link to developing stories that are posted in our forums and is considered insider information until that content becomes public - that is NOT included with the library card access).

And of course, the gratitude of the mobile community for supporting this resource center's ability to offer free content. 
What you don't get, that is included with the full MIA membership: interactive guidance, community areas (forums, comments, groups, webinars), developing stories & insider info, vendor discounts, in progress testing notes or our classroom.
You can choose a single year membership, or get a small discount for n annual recurring subscription. You can upgrade to full MIA membership at anytime.
Coupon policy: Coupons only apply to new full MIA memberships, not our Library Card Access.