Peplink is a mobile connectivity company most famous for its line of Pepwave mobile routers, but Peplink also offers a variety of antennas that are certified for use with its LTE router lineup.
In mid-2020 Peplink began to roll out a new line of "Puma" antennas targeted at mobile users, and the first to market was the Puma-401 - an omnidirectional antenna, with four integrated cellular antennas that support all sub-6GHz 5G frequencies for 4X4 MIMO reception, along with GPS. The Puma-401 looks nearly identical to the older ANT-107 offering from Peplink, which has now been discontinued. The key technical difference is that the ANT-107 did not have support for 600 MHz LTE Band 71.
Not long after the Puma-401 was released, the Puma-221 5-in-1 joined it. This 5G ready dome antenna offers 2x2 MIMO Cellular, dual-band (2.4 GHz & 5 GHz) Wi-Fi, and GPS.
The Puma-020 was introduced third. This antenna offers dual-band Wi-Fi with no cellular.
---
Specifications - Puma-401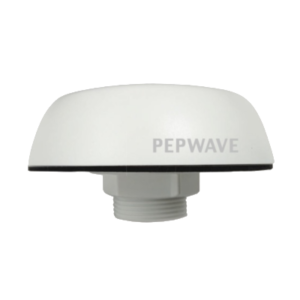 Specifications - Puma-221
Specifications - Puma-020
---
Review & Testing Status
We have received an evaluation Puma-401 courtesy of Peplink in July 2020, and have integrated it into our testing with our MAX Transit Duo and Balance 20X routers.
Members can track our first impressions as we test in this thread:
---
Related Articles & Videos:
---
Antennas:
Potential Alternatives to Consider:
For other popular cellular antennas on the market we are tracking - here are our featured options:
Learn More About Selecting Cellular Antennas
---
This Review Contains Additional Member Exclusive Content!
We are Honored to be Member Funded!
No ads, no sponsors, no selling (but may contain affiliate links)
Our members fund our in-depth independent reviews.
This entry may contain additional member exclusive content such as testing notes, field testing data, user interface tours, comparisons to alternatives, analysis, tips, videos and discounts.
Members also get interactive guidance, alerts, classroom and more.
---
Purchasing Options
Puma-401: 5G Store
Puma-221: 5G Store
Puma-020: 5G Store
---
Related News Articles:
The guides below have been hand-picked to help further your education about selecting & using cellular antennas.