Key Points:
Peplink routers with more future-proof Qualcomm X62 modem modules are a major step up from the current Qualcomm X55.
The MAX BR2 Pro 5G will ship first with the new modem, followed shortly by the MAX BR1 Pro 5G.
Despite the enhanced 5G capabilities, the router pricing remains the same.
During the transition period - customers will need to carefully shop to ensure they get the new model with the new modem.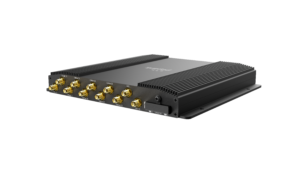 We've just been informed that the first shipments of Peplink routers with Qualcomm X62 modems are inbound - bringing a long-awaited upgrade in cellular technology to Peplink's popular cellular integrated router lineup.
Peplink is planning to quietly phase the new modems into its existing 5G product lines - starting with the MAX BR1 Pro 5G ($999) and the dual-5G MAX BR2 Pro 5G ($2,899).
Other than the new modem modules - there is no change to either router.
And that includes no change in the list prices despite the enhanced capabilities!
We've been waiting a long time for this news - and we expect that the X62 generation of modems should prove to be a solidly future-proof 5G option that is worth considering if you are investing in hardware that you intend to keep for the long haul.
MAX BR2 Pro Video Overview
MAX BR1 Pro Video Overview
5G Modem Evolution: X62 Advantages vs X55
We've been talking about the theoretical advantages of the X65 / X62 modem generation for years - see our major story from last year for a rundown on how 5G technology has been evolving:
Cellular Modem Update: Fall 2022 5G & LTE Developments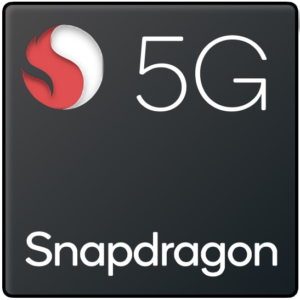 In a nutshell - the Qualcomm X55 modem chipset used in all prior Peplink 5G routers is a very capable 5G modem, but it is a first-generation design, and 5G technology and networks have evolved substantially since this modem was released back in 2019.
In particular - the X55 is limited in its ability to combine together multiple different 5G bands, often limiting the potential for the modem to use both long-range (better uplink) and fast (better downlink) 5G bands simultaneously. This can significantly limit performance in fringe signal areas.
The X55 is also incompatible with AT&T's "Andromeda" C-Band n77 spectrum, a core part of AT&T's 5G expansion strategy.
The X62 / X65 generation of modems addresses these limitations - and are also the first modems compatible with "5G Phase 2" (aka release 16) cellular standards.
This means that while the X62 modems should have some advantages today - the advantages compared to the X55 will only grow over time as 5G networks continue to evolve and expand. This is what makes this such a solidly future-proof modem chipset.
Here is how we described the X65 / X62 generation in the 5G roundup last year:
The X65 is the first modem designed to the 3GPP Release 16 specification (aka "5G Phase 2"), and it supports three-way 5G carrier aggregation and absolutely insane peak theoretical speeds of 10 Gbps. It is also the most power-efficient 5G modem yet. Key new technologies include "Wideband Envelope Tracking" and "AI-Enhanced Signal Boost" that promise to deliver better performance in fringe signal areas, and Qualcomm has said that the X65 will improve sub-6 GHz coverage by up to 40%. The X65 is also available in a lower-cost X62 version with lower peak performance potential but otherwise similar capabilities.
Because the current generation of Peplink routers does not need to handle millimeter wave (mmWave) speeds - it makes sense that Peplink went with an X62 rather than an X65 module.
Peplink X62 Model Identification
Nothing changes with the updated Peplink routers other than the modem module, so the change in model number is subtle.
The new Qualcomm X62-equipped routers will have a part number containing -5GN.
Older Qualcomm X55 equipped 5G router model numbers contain -5GD (International) or -5GH (North America).
Particularly while the product transition is underway - those wanting to ensure they get the new modem module will have to shop carefully and pay close attention to these model number differences.
Here is how Peplink describes the difference in module capabilities:
If you currently have a 5G-capable device from Peplink, you might notice that the SKU ends with either 5GD or 5GH. The key difference between these two models is that the 5GH has US carrier certification, meaning it is primarily used in North America, whereas the 5GD is more global.

Both 5GD and 5GH models allow carrier aggregation on low-band or mid-band frequencies, but not both at once. This can be a minor disadvantage for users operating in areas with poor signals.

Peplink plans to implement this latest technology with our current 5G lineup and release a new series of 5GN models.

The first advantage of using Peplink's 5GN models is that they will support three-way 5G carrier aggregation. This means that theoretically, users will be able to obtain higher speeds.

Additionally, the 5GN models will also support carrier aggregation between low and mid-band frequencies simultaneously, which is currently absent in the 5GD and 5GH models. This, in turn, will result in users being able to experience enhanced speed, range, and reliability in their networks.
New Peplink Modem Module Specs
Peplink's new -5GN modem module is based on the Qualcomm X62 chipset.
The particular module they use is rated for peak theoretical 5G speeds of 3.4 Gbps down and 900 Mbps up. Or in 4G/LTE mode - 1.6 Gbps down and 200 Mbps up. This is fast enough that the 5G modem is likely never going to be a bottleneck.
The 4G and 5G band compatibility is great - the module even supports band n13 for Verizon's long-term 5G expansion plans and oddball bands n70 and n26 for Dish network:
Sub-6GHz 5G Bands: n1, n2, n3, n5, n7, n8, n12, n13, n14, n18, n20, n25, n26, n28, n29, n30, n38, n40, n41, n48, n66, n70, n71, n75, n76, n77, n78, n79
4G/LTE Bands: 1, 2, 3, 4, 5, 7, 8, 12, 13, 14, 17, 18, 19, 20, 25, 26, 28, 29, 30, 32, 34, 38, 39, 40, 41, 42, 46, 48, 66, 71
mmWave bands are, of course, not supported - it is not technically feasible to support mmWave in a router that is not directly integrated into an outdoor mmWave antenna.
The distance between a mmWave modem and an antenna must be measured in inches, making traditional external antennas and long cable runs impossible.
However, mmWave is mostly deployed in places like airports, stadiums, and convention centers - locations that are not commonly important for our typical audience of nomads.
Concluding Thoughts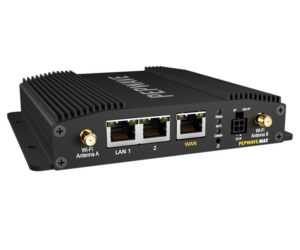 On paper - the X65 and X62 generation of modems has a substantial advantage over the X55 that powered the first generation of 5G cellular routers, and this advantage will only grow as 5G networks continue to evolve.
And especially for nomads looking for maximum performance in fringe signal areas - we hope that the X62's theoretical advantages will prove to be well worthwhile.
But for many of Peplink's enterprise customers - the tried-and-true reliability (and established carrier certifications) of the X55 may be preferable over the new X62 module, and both the old and new models will co-exist in sales channels for a long time.
We are coordinating getting review units of both the MAX BR2 Pro 5G and MAX BR1 Pro 5G with X62 modules soon - and will aim to have some initial first impressions and performance comparisons ready to share with our MIAs ASAP in our Testing in Progress forum area.
Exciting times ahead!
Pre-Ordering the New Peplink Routers
The new -5GN models are expected to be ready to ship starting as soon as next week - with the MAX BR2 Pro 5G arriving first, followed by the MAX BR1 Pro 5G.
MobileMustHave looks to be the first to be getting the new routers, but we expect other Peplink retailers will be updating their inventory soon as well.
 Bonus Member Only Content Available!
We go extra for our premium members - who make this resource center possible (did you notice the lack of 3rd Party advertising?). We have included some additional information in this news article just for our members - analysis, guidance and/or insider tips.
If you're not yet a member, please consider joining us. Extra content like this is one of the many perks we offer - in-depth content, guidance, discounts, alerts, classroom and more.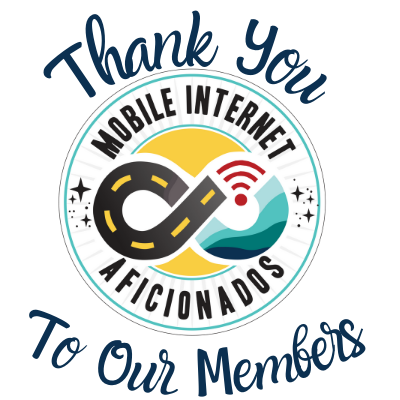 If you are already a member, please log in above to see the special content we have prepared for you.
Affiliate purchasing links:
MAX BR1 Pro 5G
MobileMustHave (x62) | TechnoRV | Onboard Wireless
MAX BR2 Pro 5G
MobileMustHave (x62) | TechnoRV | Onboard Wireless
If you're an MIA, please be logged in to use your vendor discounts instead - they pass along our affiliate kickbacks to you!
MIA Exclusive Discounts & MMH Perks
Our MIA members (the awesome folks who provide the primary funding so we can create our advertising-free, in-depth content) enjoy exclusive discounts from trusted vendors like MobileMustHave, TechnoRV, and Onboard Wireless.
When shopping for high-end Peplink routers - this discount can add up, often exceeding the membership cost!
Our MIAs can visit our member-exclusive discounts page to get their discount codes of up to 10% off.
Our discounts are designed to pass along any affiliate kickback these vendors offer to our members. If you prefer to not become a member, you can still support our mission here at MIRC by using the affiliate links for these vendors that are in our Peplink Gear Center entries in the purchasing area.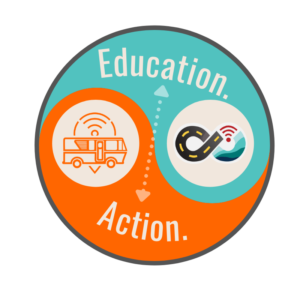 MobileMustHave.com is our exclusive Education & Action partner for our Peplink content.
Aside from collaborating on Peplink content and helping us keep on top of the industry, they offer the following perks to our MIAs:
Co-hosting of our Peplink Resource Center - our growing collection of in-depth guides to the Peplink product line and features.
Advanced Peplink tech support in our forums.
Hosting multiple webinars for MIAs each month. These include our Peplink Topical Series on the 3rd Thursday of each month, and a Peplink 101 Q&A on the 4th Tuesday of each month. See our MIRC Webinars & Events page for the full schedule and broadcast details.
Additionally, they offer their MMH Insider memberships that include membership to MIRC along with other features like free 2-day shipping, hassle-free advanced hardware replacement, exclusive monthly deals, and discounts on MobileMustHave data plans. If you're already a MIRC member, follow our Upgrade Path to MMH Membership to maximize these benefits and receive a pro-rated membership refund.
Related MIRC Content
Related News Stories