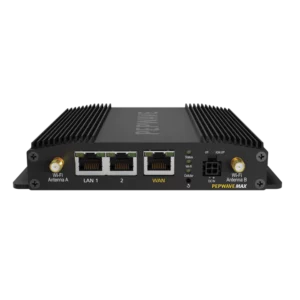 Peplink is lowering the price on the BR1 Pro Cat-20 model - from $849 to $699.
The BR1 Pro Cat-20 uses the same hardware as the $999 BR1 Pro 5G, but with a high end LTE modem. At $699, the BR1 Pro Cat-20 router is a great deal for those who don't need 5G support, or are waiting for X62 based 5G chipsets.
The BR1 Pro Cat-20 supports Wi-Fi 6 and comes with several high-end features, such as Data Usage Tracking, Auto Failover, Load Balancing, and SpeedFusion Bonding.
This price drop comes after several other recent price adjustments in the Peplink product line.
Key Mobile Internet Related Considerations:
The MAX BR1 Pro Cat-20 is a very capable LTE router with many advanced features.
This price reduction will make it a more attractive option for those who want a high-end LTE device but don't need 5G support.
Purchasing Links (may contain affiliate links)
For more information:
Related Content at the Mobile Internet Resource Center:
Related News Stories