Mobile Internet Tips for In Motion Use
Much of our content here at the Mobile Internet Resource Center is focused on using your internet connection while parked or docked at your destination.
But sometimes you might want to keep connected while you're in motion - whether on the road in an RV, driving in your car, or cruising in your boat.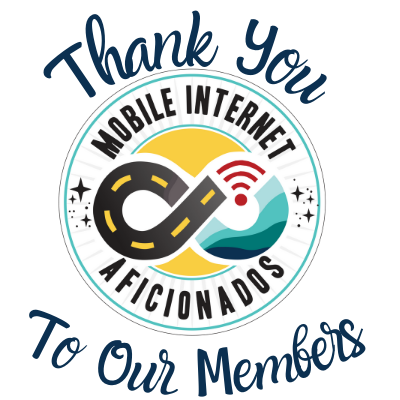 If you're a member, please log in above to access the exclusive portions of our content.
It is with huge gratitude to our members & supporters for making the free content on our site possible. We're not sponsored, you'll find no 3rd party ads and we don't sell 'stuff'.
Our members get exclusive access to our in-depth content, classrooms, vendor discounts (that can save you more than membership!), alerts, insider info and interactive guidance.
If mobile internet is an important part of your lifestyle, consider helping make MIRC possible. 
---
Why In Motion Internet Use?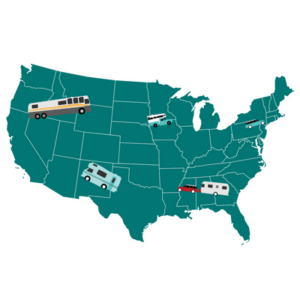 There are various reasons someone may want to stay connected while in-motion - including getting live traffic conditions, conducting work calls, passengers who work, news, and many others - and there are various ways to accomplish this.
Cellular can make staying connected while driving on major interstates fairly easy. But there are many other locations nomads travel where cellular reception can be much more spotty and might require other options to keep you connected while in motion.
Many mobile internet set-ups will use several sources to make versatile, redundant solutions for RVers and boaters, but these are usually geared for use while parked, at dock, or at anchor.
What else does it take to make these solutions work in motion?
Can you use multiple cellular connections along with satellite while moving? What devices and tools do you need to make that happen? What about if you have a well-designed internet setup already, but it's in your trailer behind you and doesn't reach your tow vehicle very well?
If you don't have a mobile internet solution already, it's best to start planning your stationary solution first, and then continue on in this guide for in-motion use.
For more information on mobile internet options for active nomads:
---
Do You Really Need Internet While In Motion?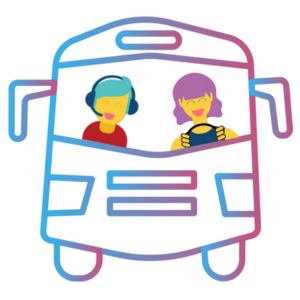 Before you start down this path for staying connected in-motion, first determine how important that option is to you. What type of money and gear are you willing to invest in the solution? How much time and effort you want to spend tweaking it to make it work for you?
Will you regularly be conducting work calls while driving/cruising and will it be a major issue if you experience drops, or is it more of just a "want" to stay connected for entertainment reasons? Make sure you decide how important this is to you before investing in adjusting your setup.
Another consideration is that working on a computer screen while in-motion can cause motion sickness for some. And of course, if you are staring at a screen you will miss the journey and scenery.
The simplest, cheapest solution for most is to make a stop at a location with a solid signal to do your most critical activities when needed.
But if you are still reading this, you have probably decided that you need connectivity while in motion. Fortunately there are more and more consumer accessible solutions for in-motion mobile internet connectivity.
---
Starlink for In Motion Internet Use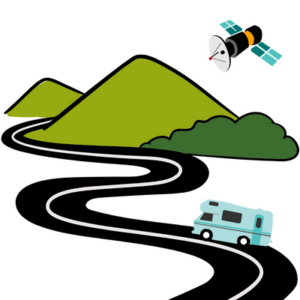 One of the more interesting options for to your in-motion internet arsenal is Starlink.
Starlink works much differently than cellular in that it uses LEO (Low Earth Orbit) satellites flying overhead.
Starlink has a great advantage in that it works in remote locations where it's just not practical to put cell towers - which makes it an awesome addition to your internet arsenal to stay connected in some of the most remote places you can find.
Starlink does generally require a fairly open view of the sky to be reliable, and so it certainly has locations where it is not optimal. If you find yourself in heavy tree cover, passing under bridges or structures, or any obstacles blocking any part of the sky, you may find the subsequent drops to be quite frustrating.
Starlink is also congested in some areas of the country, mostly in more populated urban or suburban areas. Depending on your service plan, you could be at the lowest tier and suffer slower speeds while passing through heavily congested areas.
On the other hand, since cell towers tend to be a lot more sparse out west which also tends to have more open skies and less trees - Starlink can be a perfect complement to cellular based internet.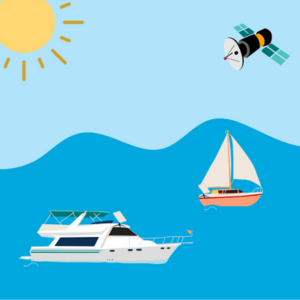 Of course, there are costs to adding Starlink if you intend to use it in-motion. Currently the flat HP (high performance) dish is the only hardware officially approved for in-motion use and it costs more than four times the standard dish. Starlink has made it clear that using the Standard dish while in-motion is at your own risk and violates the warranty.
Starlink also has different plans with different access. The current terms of service state that users must have Mobile Priority data for official in-motion use above 10 mph.
This adds another expense as that plan is more expensive than the standard mobile plan or you must opt-in to Mobile Priority at $2/GB which can add up quick if you are using large amounts of data such as streaming.
For more information on Starlink:
Starlink for RV or Boat Internet Guide
---
Cellular for In Motion Internet Use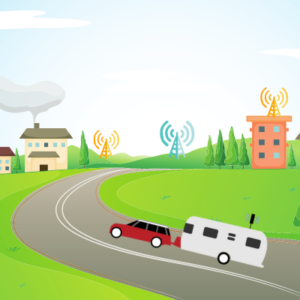 Using cellular in-motion is pretty common for most people, but your experience depends on lot on the area of the country you are traveling. Some people that only travel around larger urban areas and cities may not realize the challenges those that like to travel in more sparsely populated areas of the country face with dead zones and dropped calls.
While interstates usually have good cell service, there certainly are exceptions in some areas. And once you get off the interstate in some locations, you many have dead spots between towers that could span many miles or more.
Signal Enhancing Tips
While using cellular connections, there are signal enhancing tactics that you can use to help pull in those weaker signals to minimize drops and dead zones.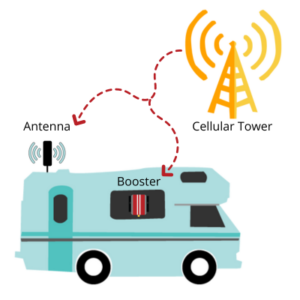 The most common option is to start with is a roof mounted omni-directional antenna that is always there working for you and likely to give you the best cellular performance . An omni-directional antenna can pull in signals from any direction and thus it is important it has a clear 360 line of view to minimize drop outs as you move between towers.
The external antenna method only works on devices with antenna ports so that often limits it to higher end routers and some hotspots.
Another option, especially if you don't have antenna ports, is a cellular booster. A booster has an outside antenna to help it pull in weaker signals that goes through an amplifier that then broadcasts the signal to any cellular device in range of its interior antenna.
A booster can definitely help extend your range and help with more seamless hand off between towers. At the same time, boosters can make the overall speed lower if you are in a good signal area so it's not always a best strategy.
For more information on signal enhancing, see our guides:
Optimizing & Understanding Cellular Data Performance
---
Bringing Multiple Connections Together
While having a great cellular connection or a reliable Starlink connection is great when it's working without interruption, there isn't a single solution that works 100% all the time.
Some cell carriers work better in certain areas than others, and connections can get glitching when moving between towers. Starlink works great when it has a clear view of the sky, but can suffer dropped connections if you find yourself in the trees or something else blocking the signal.
This is where it becomes very important to have the redundancy of multiple connections to switch between. Or even better, being able to immediately failover to what ever connection is working the best right at that moment.
Redundancy of Options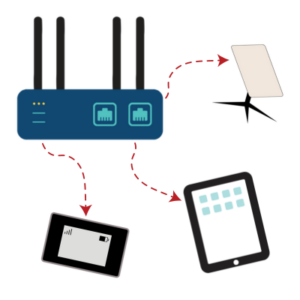 One of the best ways to accomplish this redundancy is to have a router that allows multiple sources of internet to be brought into the same local area network so your devices use whatever is working best at the moment.
While basic failover or load-balancing is a step in the right direction, it doesn't eliminate interruptions completely, especially for a voice or video call that demands a consistent connection.
And this is where bonding becomes the ultimate solution.
Bonding is an advanced technique that lets a router to combine multiple internet connections together into a single virtual connection that has the potential to be both faster and substantially more reliable than any single connection alone.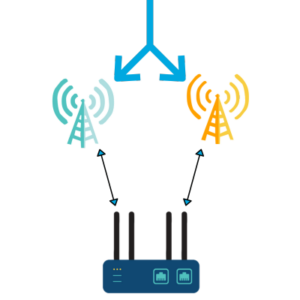 Bonding is a very powerful tool that allows 2 or more internet connections to be virtually bonded together either through software running on the device or a through a service at a data center.
Your connection is able to be much more robust by combining those multiple sources into a single virtual connection, giving you the most sturdy connection possible.
The bonding software is able to dynamically adjust how traffic is split across the various connections - detecting any errors and fixing them automatically. If one leg of the bond goes down or gets unreliable, the traffic will shift to the other legs seamlessly - and your connection will usually not miss a beat.
And that's important when trying to keep a reliable connection while buzzing down the highway at 55 mph - where any one connection can go down at any moment.
For more information on Bonding, see our guide:
Combining Internet Connections
---
Installation Considerations
Now that we know that a mobile router with multiple sources of internet can create a robust mobile internet setup, let's discuss where you might install your gear and some considerations for access while in the passenger seat.
Where Is Your Router Located?
If you are traveling in a motorhome (Class A or Class C) or anything smaller like a van, chances are you have can receive a strong Wi-Fi signal almost anywhere in your rig from your router.
However if your internet gear is installed in a trailer you are towing or even a truck camper - you might not get a strong enough signal in the cab of your tow vehicle to stay online reliably.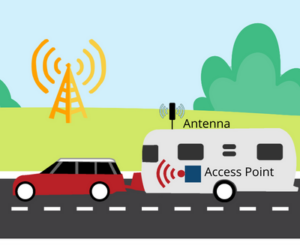 Between the metal frame of the tow vehicle and the distance to the router, you might find that the Wi-Fi signal in the cab of the truck is pretty weak and hard to stay connected to.
The first option is to consider installing your router as close to the front of your trailer as possible, to create a stronger Wi-Fi signal in the tow vehicle.
But if that's not possible, what options do you have?
Depending on your trailer setup, one option is to put a Wi-Fi access point at the front of the trailer. Or perhaps hook up to an external Wi-Fi antenna on the roof of the RV that helps broadcast the Wi-Fi signal more strongly and more easily reaching the cab of the truck.
You could even run a hardwired LAN connection between the truck and trailer with Ethernet, but that is probably not necessary in most cases.
If all else fails, you might want to consider having the router installed in the tow vehicle for optimal access, but you'll then need to consider what you'll use when stopped in your trailer. Can you always park your tow vehicle close enough to your trailer to use it as a mobile hotspot?
Cellular Booster Location
If you are using a cellular booster, you might need to move the amplifier & antennas between the truck & the trailer or maybe have two antennas and just move the amplifier unit itself.
For more information on installing your gear, see our guide:
Mobile Internet System Installation Considerations
---
Summary: In Motion Mobile Internet
Keeping connected while in motion can be a challenge, especially if you need a reliable connection to broadcast video or keep a remote desktop connection, but it can be possible with a lot of planning.
If you are just trying to keep the passengers entertained with movies, stream a podcast, or keep your traffic info up to date -you may not have to go through extremes. But the more crucial your connection is to you, the more you should plan out your redundant setup to meet your needs.
Overall - redundancy, bonding and placement are important considerations to keep you connected.
Explore the Resource Center
Join our 'Library Desk':
Internet for RVers & Cruisers Facebook Group
We cross post news articles and guides, and can help point you in the right direction to our content here on the resource center.
It is with gratitude to our premium members that we're able to offer our free content - and for that, they also have access our private Q&A areas for more in-depth guidance.
The MIA is our premium membership - designed for those who consider mobile internet an important part of their lifestyle.
In thanks for making content like this possible, we offer a bunch of additional perks. From interactive guidance, in-depth member exclusive content, discounts, alerts, classroom and more. 
We totally understand that a membership isn't right for everyone.
However you can still support this content with our supporter level for just $25/year. 
With our gratitude, you'll get access to all our free content without the 'nags'. 

Stay In the Know
We're constantly tracking the industry and analyzing new developments for mobile travelers. If you'd like to receive updates, we offer several ways: