Key Points:
Industry-wide price increases and component shortages are impacting many companies, and Peplink has had to adjust its product lines and raise prices in response.
The new MAX Transit Core and Pro E are minor updates, but with a major price increase.
The Pepwave MAX BR1 Pro 5G is a major update to Peplink's BR1 lineup, introducing Wi-Fi 6 and 5G.
Peplink has a new antenna lineup as well, and there are other various updates.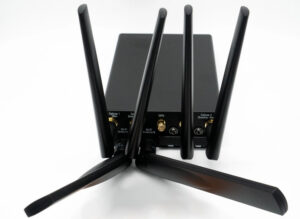 Cellular router manufacturer Peplink is responsible for many "Top Pick" products here at the Mobile Internet Resource Center, and various Pepwave routers have become essential components in the connectivity arsenals of many nomads, particularly for advanced users.
But Peplink's product lineup has been going through some significant changes - with new products announced, and some old favorites being phased out.
Across the board prices are shifting up - in some cases dramatically.
Our last major Peplink news story was back in May when we shared the details of the MAX BR1 Pro 5G cellular router, AP One AX Lite access point, and Puma 421 Antenna.
We've got the latest on all of these new products - including a hands-on first look at the MAX BR1 Pro 5G.
But first - here's an important update on the current nomad-popular MAX Transit lineup, which is going through some significant changes, and not all for the better.
Peplink Video Overview
MAX Transit Line Up Changes
The news has been filled this year with stories of automotive and other assembly lines sitting idle because of a lack of key components - often because of various computer chips being in short supply.
These semiconductor supply chain issues are not just impacting the auto industry - even giant manufacturers like Apple and Samsung are struggling to meet the booming demand for new products.
When the giants are struggling to get parts - smaller manufacturers like Peplink end up suffering at the back of the line.
Peplink recently let us know that they are literally running out of the Wi-Fi chips that are central to the current MAX Transit router lineup.
This includes the MAX Transit Duo, MAX Transit Cat-18, and MAX Transit 5G PrimeCare models - all options that are very popular with our MIA members as they strike a great balance between consumer pricing and professional features.
This is the result of major supply chain issues with the chip manufacturers - and it appears to be out of Peplink's control. We've heard similar stories of parts shortages and price increases from many other manufacturers too.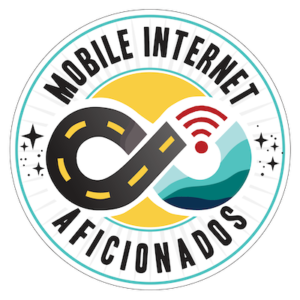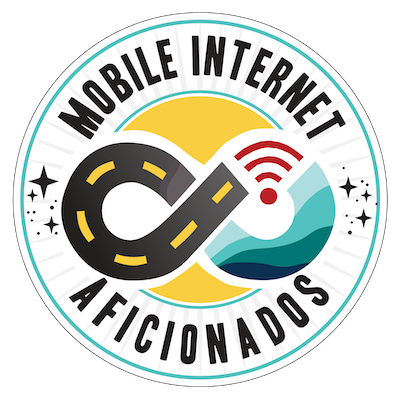 The timing of this shortage is definitely not ideal, as Peplink is not yet ready with its next generation of the Transit lineup - which we anticipate will come sometime in 2022.
So to bridge the gap, Peplink is rolling out some new models of the Transit and phasing out the original MAX Transit lineup. These new transition models will have a pretty substantial price increase.
Current MAX Transit Phase-Out & Price Increases
The first step in this transition is phasing out the MAX Transit lineup - or what we'll refer to henceforth as the 'original' models.
This includes these models popular with our audience:
MAX Transit Duo Cat-12 (dual modem)
MAX Transit Cat-18 (single modem)
MAX Transit 5G (single modem)
Peplink has already stopped producing the original MAX Transit lineup, so what is in current vendor supply distribution chains is all that is left.
We also learned that Peplink put out a new official price list for retailers, raising the official MSRP of the remaining original MAX Transit Duo (Cat-12) and MAX Transit 5G stock left in channel inventory from $999 to $1,199. However, it seems like most retailers are still honoring the old prices while they clear inventory.
We suspect the retailers like MobileMustHave, 5GStore, and TechnoRV will try to stick to the old pricing as long as they can until Peplink pushes them to sell at full MSRP.
We suspect that this price increase is part of the transition to the MAX Transit Core and MAX Transit Pro E (described below). As the last of the current inventory is cleared out, Peplink wants to make sure that the outgoing models are priced in line with the upcoming new and more expensive models.
Interestingly, there has been no MSRP price increase on the MAX Transit Cat-18 - it remains at $749, while supplies last.
MAX Transit Core: No Wi-Fi On Board
Next, Pepwave is releasing two new models of the Transit - the first they are calling the Core. It will be available initially only as a dual Cat-12 model, similar to the MAX Transit Duo.
But because of the Wi-Fi chip supply issues, the Core will have NO integrated Wi-Fi capability at all.
What this means in practical terms is that on its own, the new Transit Core will not be able to host its own local area Wi-Fi network or utilize Wi-Fi as WAN to connect to an outside Wi-Fi source. These features can only be enabled with the use of additional hardware such as an access point for hosting a local network, or Wi-Fi CPE device connected the the Ethernet WAN port for connecting to a remote network.
In other words, this is a major downgrade for the way many RVers and boaters utilize the MAX Transit router.
The main external physical change over the original MAX Transit is the elimination of the Wi-Fi antenna jacks and the addition of two additional Ethernet LAN ports. The capability to power the MAX Transit over USB-C is also being eliminated.
One of these Ethernet LAN ports can provide POE power output (assuming that the router has a high-voltage DC input supply) - so it could more easily use a Peplink Access Point (see our AP One gear center entry for info) to host an indoor Wi-Fi network to make up for its lack of integrated Wi-Fi.
The MAX Transit Core has four cellular antenna ports, two for each Cat-12 modem.
Routing performance should be identical to the current MAX Transit line at 400 Mbps - the CPU and other internals are not changing.

The other big change is the price - the MAX Transit Core lists for $1,199, a 20% increase over the original $999 pricing for the MAX Transit Duo / MAX Transit 5G.
In other words - this is a 20% price increase, and a loss of Wi-Fi, that is only countered with the addition of two Ethernet ports and Power over Ethernet (POE).
The MAX Transit Core will begin shipping in late November or early December, and we've been told it will become a long-term offering in Peplink's lineup - eventually available with other modem options.
MAX Transit Pro E: Limited Edition
Peplink understands however how important integrated Wi-Fi is to many of their customers, so they are taking their last remaining current generation Wi-Fi chips and will introduce a new "limited availability" model called the MAX Transit Pro E.
The Pro E will only be available in the US market (not globally) and is pretty much a replacement of the current MAX Transit Duo with Cat-12 modems.
The Pro E is basically the MAX Transit Core (including the extra 2x Ethernet and POE), but with the same Wi-Fi capabilities currently found in the original MAX Transit line.
This model will cost $1,299 - a 30% increase over the original MAX Transit Duo with Cat-12 modems priced at $999.

Because this model is still dependent on the Wi-Fi 5 (802.11ac) chips that are seemingly unavailable going into the future - Peplink tells us this model is slated to be discontinued once they run out, or once they are ready to transition the MAX Transit to a future next-generation Wi-Fi platform.
T-Mobile Band 71 Compatibility Concern
There will be a big hole in the market once the last of the original MAX Transit Cat-18 and MAX Transit 5G models sell out.
With no Cat-18 or 5G MAX Transit Core or Pro E options, there will no longer be any MAX Transit model that supports T-Mobile's long-range Band 71.
This makes the current MAX Transit Cat-18 (at $749) an especially great deal, especially for T-Mobile customers. It is roughly half the price of the new MAX BR1 Pro 5G - and though it is not a 5G model, it is very capable of taking advantage of current LTE cellular networks.
For those seeking a single modem option to tide them over until 5G is more evolved, the Transit Cat-18 is a great value that is about to dry up.
Future MAX Transit?
As we pondered in our May 2021 update when the MAX BR1 Pro 5G was first announced - we anticipate that Peplink is moving towards Wi-Fi 6 and upgrading the router performance across its product line, likely to include the MAX Transit.
Timing and details on this evolution are uncertain, but we expect to see some sort of next-generation MAX Transit sometime in the first half of 2022.
Given the price increases we're seeing with the current lineup and the MAX BR1 Pro 5G - we anticipate a substantial price increase may be coming along with these potential new models too.
Action Advice: Get the Original MAX Transit While Possible
If obtaining a MAX Transit was in your plans for 2021 or early 2022, it may be prudent to purchase one sooner rather than later while there is still inventory of the original models available at the price points you were budgeting.
Keep in mind - the replacement models coming out later this month are 20-30% more expensive.
And even some original models have already been increased to a new $1,199 MSRP, but many vendors are still offering the original prices - for now. It's unknown for how long inventory will last, or vendors will be able to offer these models at the original prices.
Unless you really need those extra Ethernet ports or POE capability, the new Transit Pro E is just a MAX Transit Duo with a 30% jump in price. And the Core takes away the key feature of WI-Fi (WAN or LAN) for a 20% increase.
The MAX Transit Cat-18 also represents a great value at $749 for a single modem option with long-range band 71 T-Mobile support, and once the inventory of this modem variation is gone - there will not be a comparable model in the MAX Transit lineup until the next generation.
So if the MAX Transit has been on your potential near-term gear shopping list - get the original models while you still can! Supplies are running out, and there is likely only a month or two of supply left in distribution channels.
Or - wait until the next generation is here sometime in 2022. But there are no details yet available on just what those options might look like, and at what price points.
For more on deciding which Pepwave Transit model is right for you, refer to our full Gear Center Entry (members, be sure to be signed in to see the member exclusive deep dive analysis of each option, testing results - and of course, for accessing your special discounts from select vendors):
Pepwave MAX BR1 Pro 5G - Now Shipping
The new MAX BR1 Pro 5G we reported on back in May is now shipping, and we have one in hand for testing and evaluation.
The completely new Pepwave MAX BR1 Pro 5G brings much faster router performance, a 5G modem, and Wi-Fi 6 (802.11ax) to one of Peplink's most popular product lines.
The new MAX BR1 Pro 5G is the first major update to the MAX BR1 in years - and it appears to be a complete redesign built on top of a significantly more advanced underlying architecture.

The big new features:
1 Gbps Router Throughput - The BR1 Pro 5G has a much faster core CPU, capable of routing data at 1 Gbps. This is 10x faster than the 100 Mbps claimed by the older BR1, and even faster than the 400 Mbps MAX Transit Duo and MAX Transit 5G.
5G Cellular Radio - The 5G radio in the BR1 Pro 5G claims to be capable of peak theoretical performance of 4 Gbps down, 700 Mbps up - and supports 5G bands n1, n2, n3, n5, n28, n41, n66, n71, n77, n78, n79. Particularly of note - this includes the "C-Band" spectrum that will become increasingly important for truly next-generation 5G performance in 2022. The BR1 5G also supports "standalone 5G" on bands n77, n78, n79.

X55 vs X60 Modem: This means it should be somewhat more future-proof than the radio in the MAX Transit 5G, but this router is still based on the X55 modem chipset which will not enable carrier aggregation across low and mid band spectrum. That support, which will become increasing important as the carriers roll out mid-band, will not come until the X60 chipset (read more in our latest 5G Industry Update).

Cat-20 4G/LTE Radio - When not in 5G areas, the Cat-20 4G/LTE radio supports peak theoretical performance of 2 Gbps down and 150 Mbs up, and it supports all the bands in use by the major carriers: B1, B2, B3, B4, B5, B7, B8, B12, B13, B14, B17, B18, B19, B20, B25, B26, B28, B29, B30, B32, B34, B38, B39, B40, B41, B42, B46, B48, B66, & B71.
Wi-Fi 6 (802.11ax) - The MAX BR1 has a new dual-band Wi-Fi 6 (802.11ax) radio which is more advanced than the Wi-Fi 5 (802.11ac) in the MAX Transit 5G and most other Pepwave routers. It does not however support the still rare and even newer Wi-Fi 6E standard, enabling 6 GHz Wi-Fi networking.
2.5 Gbps Ethernet WAN, 3x Ethernet Ports - The MAX BR1 has three gigabit Ethernet ports, one of which can run in 2.5 Gbps mode if you have another compatible device to connect with. This gives the MAX BR1 more ports, and faster Ethernet, than the MAX Transit.
In other words - the new MAX BR1 Pro 5G seems to outclass even the MAX Transit 5G in almost every way.
Here is our hands-on first look:
The big catch with the MAX BR1 Pro 5G is that it costs a lot more than the previous BR1 models - launching with a $1,499 suggested price.
For reference, the MAX BR1 MK2 (with an entry-level Cat-6 LTE modem) is priced at $599. But keep in mind - these new and old BR1 models share very little in common other than the product line name.
Still No USB Port?!?
The MAX BR1 Pro 5G addresses most of our wish-list improvements for the BR1, but Peplink has still NOT added a USB port to enable tethering to a second cellular device.
If there had been a USB port, adding a second cellular connection via the Pepwave MAX Adapter or a mobile hotspot would have provided a natural upgrade path and additional flexibility and redundancy.
It boggles our mind that Peplink continues to leave USB off the BR1 line considering this is included on many other Pepwave product lines.
Pepwave Antenna Updates
In summer 2020, Peplink announced a new lineup of Pepwave antennas designed to pair with its router models. They initially released the Puma 401 that summer, and the rest of the lineup (Stingray and Hummingbird) was seemingly delayed.
This past summer however saw the remaining new antenna lines released, and a new and improved Puma 421.
And, then came a shift in the model names.
Puma Out, Mobility In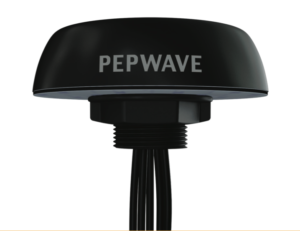 Over the summer Peplink announced that the Puma was going extinct.
The Pepwave Puma line of antennas, that is.
But in this case, it was NOT the result of a parts shortage nor a change to the actual product.
Seemingly because of a trademark dispute, Peplink rebranded its relatively new lineup of Puma vehicle-mounted antennas to be "Mobility." They also used the opportunity to change their model designators.
The first character of their models refers to the number of cellular antennas, the second is the Wi-Fi antennas - and then they just simply replaced the last character to indicate if it has GPS or not.
With this change, the Puma 421 (for example) became the Mobility 42G.
Other than the name - nothing else changed with this antenna line.
We've been testing the Puma 421 / Mobility 42G - and are very impressed with it, no matter what it is called.
For more on the Mobility antenna product options and following our review and testing notes (members, be sure to be signed in to see the member exclusive deep dive analysis, testing results- and of course, for accessing your special discounts from select vendors):
Maritime 20G & 40G Antennas
Peplink is also now shipping a new line of Maritime antennas, which had previously been announced as coming to market under the Stingray brand name.
Peplink describes the benefits of the Maritime antennas this way:
Compared to other antennas, the Maritime series supports a very wide frequency range starting from 400MHz up to 6GHz. These antennas are suitable not only for long range applications when low bands are needed, but are also perfect for higher bands which are frequently used for 5G applications. In addition, the Maritime antennas support Wi-Fi bands (2.4GHz and 5GHz) and can be used as Wi-Fi WAN antennas for maritime applications. The antennas also include an active GPS antenna making them a perfect all-in-one solution.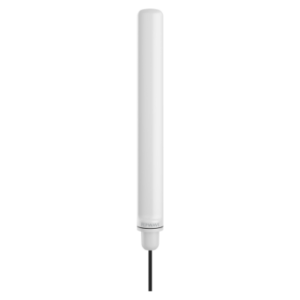 There are two initial antennas in the Maritime line:
Maritime 20G (2x2 MIMO + GPS) - $399
Maritime 40G (4x4 MIMO + GPS) - $599
The Maritime 40G is basically two 20G's stacked on top of each other, designed to support the 4x4 MIMO needs of 5G radios, or dual modem routers.
On paper - these antennas are compelling, though expensive.
They appear to have good support for the full range of Sub-6GHz 4G and 5G frequency bands, and the IP68 rating and marine mount should make them a natural for harsh marine environments.
The sheer height of these antennas probably rules them out for permanent RV installations but they should still work well when pole-mounted or manually raised.
For more on the Maritime antenna product options (members, be sure to be signed in to see the member exclusive deep dive analysis and of course, for accessing your special discounts from select vendors):
IoT Antennas
Peplink has also announced a third new line of cellular antennas, the IoT line, designed for the "Internet of Things" market. These were originally announced under the Hummingbird brand name.
These antennas are likely of less interest to our mobile audience, but we've got all the details in our gear center here.
Pepwave Access Points and More Price Increases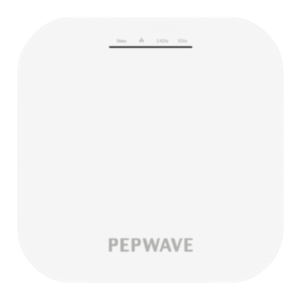 Peplink's part shortages are also affecting their line of access points, which also have seen a price increase.
For example, the Pepwave AP One AX MSRP increased from $199 to $399 - an absolutely huge jump.
Here is the current Pepwave AP One lineup with updated pricing:
AP One AC Mini ($149) - Tiny POE powered Wi-Fi 5 (802.11ac) access point.
AP One AX Lite ($299) - Small POE powered Wi-Fi 6 (802.11ax) access point.
AP One AX ($399) - Larger enterprise-grade Wi-Fi 6 (802.11ax) access point.
For more on the AP One product line, see our gear center and recent video we filmed with our friends at MobileMustHave:
Pepwave AP One Series Access Points
Other Peplink Product Updates
Last November we shared with our members a sneak preview of a new Peplink router - the UBR Go.
The UBR Go is very similar to our Top Pick MAX Transit Duo - with the same internals and dual Cat-12 cellular modems. But while the MAX Transit Duo has just two gigabit Ethernet ports (1x WAN, 1x LAN) - the UBR Go has 3x LAN ports and 1x WAN port. And one of the LAN ports supports 802.3at POE (Power over Ethernet) output, so it can power a camera or additional access point directly over the Ethernet.
Also unique to the UBR Go - it could be powered over USB-C.
But after nearly a year of "it's coming soon" updates, we have now confirmed that the UBR Go has been canceled before ever shipping in volume due to parts shortages.
The parts that were destined for the UBR Go seem to have been redirected towards building the MAX Transit Core and Pro E.
There are however a few other new Peplink 5G products of interest to certain segments of our audience:
Balance 310 5G ($1,999) - A dual modem router intended for branch offices, with a USB tethering port (so you can actually have up to 3 cellular sources, not including any Ethernet WAN options). One modem is 5G/Cat-20, and the other is 4G Cat-12. Unfortunately, this router does not have any embedded Wi-Fi capability. A separate access point and/or CPE will be needed to provide Wi-Fi either for a local Wi-Fi network or to use as Wi-Fi-as-WAN.
FlexModule Mini 5G (Price TBD) - Peplink recently announced a 5G expansion module compatible with the Balance 20X / 380X / 580X routers. But even though this delivers on the original promise of the affordable Balance 20X ($399) being 5G upgradeable - the internal bus on the 20X limits cellular connections to 150Mbps, which will limit the overall 5G potential of this module.
MAX Adapter 5G ($649) - A small, portable device that is intended to do one thing - provide cellular connectivity to a router or computer over USB. If more Pepwave routers supported USB tethering, this would be a natural 5G upgrade path. But until Peplink adds more USB capability, this product has limited utility.
Peplink Dream Router Wishlist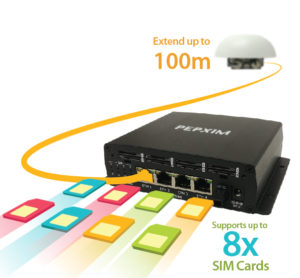 With all of these new releases, we're left pondering just what would be the ideal Pepwave router for our audience of RVers and cruisers.
Here are the core features we'd like to see in an ideal Peplink cellular router:
Dual high-performance modems (whether 4G or 5G) that cover all currently used LTE frequency bands. We don't consider lower end Cat-4 modems to be viable options.
USB port(s) for tethering to mobile hotspots, the MAX Adapter, and/or cellular phones.
Integrated Wi-Fi - 802.11ac (good) or 802.11ax (better).
Gigabit Ethernet WAN, and a few Gigabit Ethernet LAN ports.
Easy pairing with an external CPE device for Wi-Fi as WAN, and an AP controller to manage adding an AP ONE access point for extending the Wi-Fi LAN.
The option to integrate with a roof-mounted cellular modem, like the HD Dome.
Gigabit routing performance that can keep up with 5G and/or Starlink connections.
Some Peplink products meet some of these needs, but at the moment all the potential options come with compromises in terms of features or they are at much higher price points that make them more enterprise-appropriate than prosumer.
Here are a few of the more interesting contenders:
Hopefully over time the capabilities of these higher-end models will percolate down to be more mainstream accessible.
Concluding Thoughts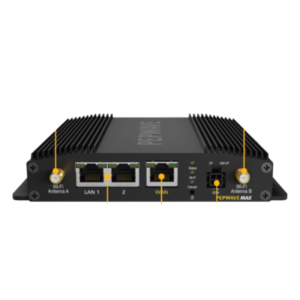 It is great to see Peplink updating some of its product lines to embrace modern cellular and Wi-Fi technologies - but it's also very unfortunate that other lines will see reduced features, price increases, and delays.
The evolution of the Pepwave MAX BR1 is particularly compelling - and we suspect this may be the beginning of Peplink refreshing its entire product line with faster CPUs and Wi-Fi 6 radios.
But we are entering into an awkward transition period - with old favorites now in short supply.
If you are in the market for a cellular integrated router in 2021 or early 2022, here are the best Pepwave options:
If you want a high-performance single modem 4G/LTE Pepwave router - get the MAX Transit Cat-18 ASAP for $749 while you still can find it. Or if you are ready for 5G, go with the MAX BR1 Pro 5G for $1,499 - but be sure to understand the potential downsides of being on the bleeding edge.
If you want the redundancy and reliability of a dual modem Pepwave router - get the current MAX Transit Duo (Cat-12) for $999 before the price rises or supplies run out. This has been our personal go-to connectivity tool ever since it came out - and we have had overall great experiences with this model. It will be missed!
All of the old MAX Transit models are increasingly in short supply - and once these old models run out, the MAX Transit Core and MAX Transit Pro E will be more expensive alternatives with little actual advantage.
On the other hand - if you are OK waiting for a Pepwave MAX Transit style cellular router of this caliber until well into 2022 - we expect that there is a truly next-generation MAX Transit line in the works that will incorporate the more advanced technology seen in the MAX BR1 Pro 5G.
But any future MAX Transit models with Wi-Fi 6 and a faster CPU will likely come in at a new even higher price level - so grabbing something today could indeed still be a smart move.
---
Member Exclusives Below:
 Bonus Member Only Content Available!
We go extra for our premium members - who make this resource center possible (did you notice the lack of 3rd Party advertising?). We have included some additional information in this news article just for our members - analysis, guidance and/or insider tips.
If you're not yet a member, please consider joining us. Extra content like this is one of the many perks we offer - in-depth content, guidance, discounts, alerts, classroom and more.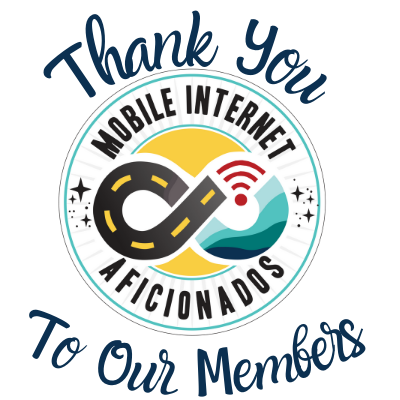 If you are already a member, please log in above to see the special content we have prepared for you.
Related News Stories
Related Guides