Key Points:
SpaceX has come a long way in making Starlink more practical for nomads, particularly in the past month with Service Portability seemingly now enabled.
Starlink recently implemented its first price hike on service and equipment, and they did not grandfather in lower pricing for early adopters.
Starlink is way ahead of its competitors - OneWeb has been derailed by Russia's invasion of Ukraine, Amazon is still gearing up for the first Project Kuiper launch, and ViaSat and Hughes are preparing to launch next generation geostationary satellites that may make them once again more competitive.
The story of the past year in satellite internet has been the story of Starlink.
SpaceX's massive satellite constellation is now serving over 250,000 customers around the world - and SpaceX has kept in the news with a constant stream of new developments, and launches expanding the Starlink constellation have been steady every few weeks.
In particular, SpaceX enabling roaming via a new "Service Portability" feature has made Starlink at last an option worth considering for RVers and Cruisers to add as part of their mobile internet arsenals.
But even though it may seem like it at times - SpaceX is not the only company aiming to transform global connectivity with next-generation satellite technology.
We've got the latest on the long-term roadmap for SpaceX's Starlink, and we take a closer look at all the rest of the satellite industry players that are racing to catch up.
Will SpaceX be getting any real competition any time soon?
And will satellite internet options ever be able to fully replace cellular data plans?
Mobile Satellite Options Update Video
Starlink for RV & Boat Use
SpaceX had a busy year, and Starlink has come a long way towards becoming more practical for RV and cruising nomadic usage.
The first major shift was back in November 2021 when SpaceX revealed a new smaller, lighter, and more power efficient second-generation "Dishy" receiver that is also easier and cheaper to mass produce.
This new rectangular receiver opened the door to SpaceX being able to start catching up on their shipping backlog and offering service to more customers.
Until recently, moving Starlink service away from its registered service address cell required nomads to jump through cumbersome hoops to manually find an open cell and move their registered service address every time that they wanted to change locations.
However, earlier in March 2022, SpaceX began to (still unofficially) expand a new "Service Portability" feature to a wider audience. This firmware update does away with the need to manually update your service address, which makes getting service away from your registered address as easy as setting up your Dishy in a new location.
This new, easy roaming capability drastically changes the way nomadic users are able to use and travel with Starlink.
This change suddenly makes Starlink a practical option to use almost any place that you travel to. And some nomads discovered that, for the first time, they are able to cross international borders and still keep connected. It remains unclear, however, if these are intentional permanent changes, or are the result of SpaceX experimenting and testing capabilities.
With the sudden increase in interest in Starlink for nomadic use, we just published a major new guide focused on all things Starlink, including tips on how to get signed up without getting stuck waiting for a year or more to get offered service:
Starlink Satellite Internet for Mobile RV and Boat Use
But not everything is smooth sailing with Starlink - and the recent surprise price increase should remind everyone that what Starlink is offering today might shift substantially tomorrow. And not always in the way RVers and nomads might wish for.
Starlink's Recent Price Change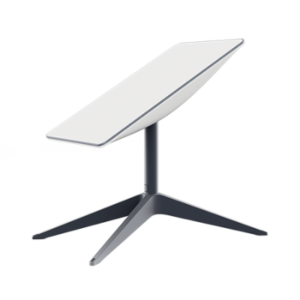 One of the things that set Starlink apart from legacy satellite broadband providers is that there is no long-term contract required to sign up for service. Customers who sign up for Starlink are free to cancel at any time.
But there is a downside to not having a contract - SpaceX is also free to change the pricing and terms on its end at any time too.
And for the first time since Starlink pricing was first announced, SpaceX raised their rates:
Starlink Kit (Dishy Receiver and Router) - Increased from $499 to $599 for new signups. Those who have already placed a $99 deposit will not have their original price honored and will have their total order cost increased to $549.
Starlink Monthly Unlimited Data Service - Increased from $99 to $110/mo. This includes existing customers starting on their next billing date.
Starlink Business - While Starlink changed the name from Premium to Business, Starlink's higher-end service is keeping the same price - $2,500 for the hardware, and $500/mo for ongoing service. This sets the precedent for SpaceX offering more tiered levels of service in the future too.
SpaceX is blaming these price increases on inflation, but with little current direct competition, there is always a risk that SpaceX might feel free to raise prices again.
And it is not just pricing that is subject to change.
As demands on the Starlink network continue to increase - it is conceivable that SpaceX may ultimately follow in the footsteps of cellular carriers by introducing more aggressive network management policies, or perhaps even data usage caps or throttles.
And unlike most cellular carriers - Starlink has now demonstrated that it has no intention of "grandfathering" in pricing to protect early adopters from future price increases.
Starlink Mobility vs Portability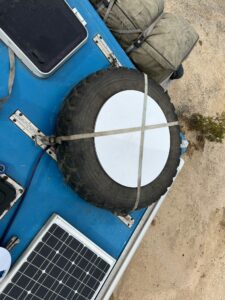 Starlink "Service Portability" allows for the residential Dishy receiver to be relocated to new, but stationary, locations.
The SpaceX terms of service say that customers will get "best effort" service and that they "may see slower speeds during times of network congestion" while away from their registered home address. At present time, this hasn't resulted in much of a noticeable difference in service for most.
SpaceX does not yet have an official offering for customers that want a higher priority of service when away from their service address, or who want to stay connected while in motion.
SpaceX also updated Starlink terms to warn even more explicitly that mobile usage is not supported:
"Starlink does not support in motion or mobility Services. Using the Starlink Kit in motion will void the Limited Warranty of your Kit."
Some RVers and cruisers discovered that the software blocks that prevent unofficial usage while in motion were seemingly lifted as of March 2022. This is likely related to supporting SpaceX's efforts in Ukraine, or perhaps Starlink is beta testing future mobility.
Whether or not this is a permanent change remains to be seen, but it is encouraging to see that some people are having success keeping connected on the go.
BUT - it is important to keep in mind that the current residential Starlink hardware was NOT designed for in motion usage
SpaceX last summer filed with the FCC (our story) for permission to eventually offer a high-performance Starlink terminal that is better suited to truly mobile usage on a boat or an RV.
Specific details are scant about this mobile-optimized Starlink receiver, other than SpaceX promising the FCC that it will only allow installation onto vehicles by qualified installers. It is not unrealistic to imagine that service for official mobile support may ultimately be launched at a different cost than their current residential service.
When Starlink mobility is officially offered, SpaceX might change how they currently support portability with the residential Dishy version. RVers and boaters who are buying into the current consumer option should be aware of the potential for future shifts.
Starlink Constellation Update
When we published our big Starlink update last summer, we were celebrating SpaceX completing its first full shell of 1,584 Starlink satellites.
This shell allows SpaceX to technically claim global coverage from 57° north to 57° south latitude, leaving out Alaska and other polar areas for the time being.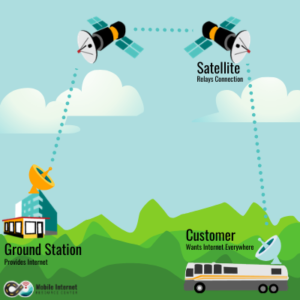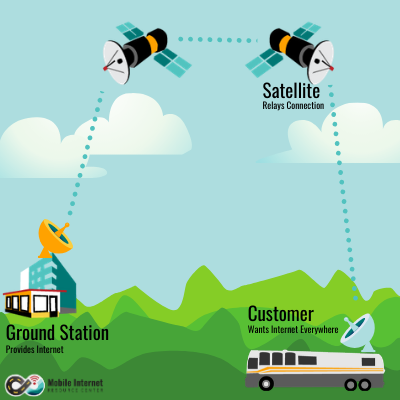 But the first generation version 1.0 satellites used to build this shell are completely dependent on ground stations for communications, and they can not relay data between satellites.
Because of this dependency - SpaceX has only enabled Starlink service in areas where it has enough satellite capacity and ground station coverage to provide service.
As additional shells begin to be populated with satellites, and additional ground stations built, SpaceX has turned on service in more areas - and now it seems that most of the lower 48 states, the lower latitudes of Canada, and much of Mexico (but not Baja) is covered.
The next shell SpaceX seems intent on completing will bring another 1,584 satellites online - providing more capacity over the same global coverage area. But all these satellites are equipped with laser interconnects that let the satellites act as relays, at last allowing Starlink service even beyond where ground stations are deployed.
SpaceX is currently roughly 30% complete on this second shell's deployment.
Once this shell is complete and in service (likely towards the end of 2022) - SpaceX will be able to service the global cruising community, offering connectivity over most of the globe, including ocean areas far from land.
Global service in international waters will then be likely. Service in other countries and their territorial waters is still dependent SpaceX acquiring licenses and authorization from local governments to service those areas.
SpaceX still has plans to launch shells serving higher latitudes, but these polar-orbit launches seem to be on the back burner for now - leaving Alaska and northern Canada waiting for Starlink service.
Going forward, SpaceX is still pursuing getting licenses to expand the Starlink constellation beyond the initial 4,396 Phase 1 satellites to have as many as 30,000 additional satellites.
But these satellites will feature a completely new architecture, and they will be dependent on a brand new ride to space.
Starlink's Future is Betting It All On Starship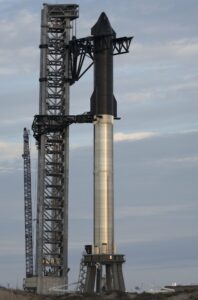 As we reported last November - Elon Musk was candid that SpaceX faces "a genuine risk of bankruptcy" and that Starlink is not a particularly viable business as it currently stands.
For Starlink to make it long-term, it will need higher capacity second-generation Starlink satellites. And to launch these bigger and heavier satellites, SpaceX will rely on its yet-unproven Starship and Super Heavy booster.
If all goes well - SpaceX hopes to do the first prototype test launch of a Starship in the next few months.
It is unclear how long it will take to transition the Starship development program from test launches to commercial service.
But even though Starship is unproven, SpaceX is moving ahead with licensing plans with the FCC assuming that Starship will be ready for the next phase of Starlink satellites.
SpaceX is seemingly betting it all on being able to rapidly complete Starship development, moving at a pace that makes the Space Race of the 1960's seem slow.
Elon Musk said that it is critical to the future of Starlink that that Starship gets to a pace of launching every two weeks by the end of 2022.
It will be absolutely amazing if SpaceX can pull this off. Being able to launch hundreds of satellites at a time will completely and utterly transform the economics of building out large constellations in orbit.
Controlling the most affordable rides into space may be SpaceX's biggest competitive advantage with Starlink - because most of Starlink's competitors already need to come to SpaceX to hitch a ride to get their satellites into orbit.
OneWeb Hits Another Roadblock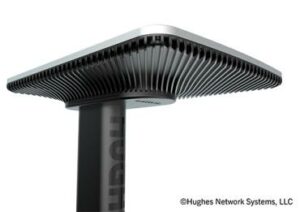 We've been tracking satellite internet provider OneWeb's mission to bring Internet to everyone, everywhere on Earth since 2015. In 2019 it even seemed that OneWeb might have the potential to beat SpaceX to be the first of the next-generation constellations to begin signing up real customers.
But ever since then, OneWeb has seemingly been cursed with bad luck.
In 2020 OneWeb was derailed by the pandemic, filing for Chapter 11 bankruptcy and laying off all but a skeleton crew to keep its partially built constellation alive. But just before OneWeb was sold off at auction for parts, the UK government stepped in to lead a global consortium to save OneWeb and fund a full restart of its launches and business operations.
Throughout 2021 - OneWeb was back to a monthly launch cadence, rapidly building towards being able to begin offering service later in 2022.
But OneWeb had contracted with Russia to use the reliable Soyuz launch service. After Russia invaded Ukraine in February, OneWeb's next launch was literally stranded on the pad held hostage by the conflict.
With only 222 satellites left to launch (out of 650 required for global coverage) - OneWeb had hit a wall once again.
To make the launch cancelations even more painful, OneWeb had pre-paid for all of its remaining launches.
With no alternative, OneWeb announced that it will be turning to competitor SpaceX to provide the remaining launches needed to get OneWeb ready to deploy. But redesigning OneWeb's systems to launch on a Falcon 9 instead of a Soyuz will take time, pushing OneWeb's next launch towards the end of 2022.
OneWeb also appears to be focusing more on serving the enterprise market - deciding that it makes more sense to connect business infrastructure and provide backhaul to cellular providers to help them connect remote 5G towers.
In other words - perhaps someday OneWeb might be helping 5G carriers behind the scenes (they already have a deal signed with AT&T), but it does not appear as if OneWeb will be going head-to-head against SpaceX directly to serve consumers in the near term.
But fast forward two or three years into the future and OneWeb partner HughesNet may be looking to deliver consumer-focused service that combines OneWeb's LEO with the HughesNet geostationary satellites. This might make for a very interesting (and potentially mobile-friendly) combination.
Amazon's Kuiper Prototypes Launching This Year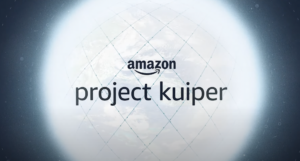 Retail giant Amazon does have aspirations to deliver affordable and consumer-friendly satellite broadband, via its still secretive Project Kuiper.
Kuiper received approval from the FCC in 2020 to build a constellation consisting of 3,326 LEO satellites.
Additional details on Project Kuiper are still mostly unknown, though Amazon repeatedly reiterated that it is betting big (there is a $10 billion investment planned!) on Kuiper's future.
Kuiper is appealing enough that last fall Verizon announced a partnership to eventually use Kuiper for backhaul to bring 5G speeds to remote cell towers beyond the range of affordable fiber optic connections.
Last November Amazon announced that it would launch the first two prototype Kuiper satellites in Q4 of 2022, and that launch still seems to be on schedule.
If all goes well, production Kuiper launches may then begin in 2023. Amazon already contracted with ULA for nine Atlas V launches in the years ahead to get Kuiper initially off the ground.
There have been no further updates on Kuiper since Amazon's last teaser video way back in December - so it is hard to know if Kuiper is still on track.
SpaceX has a massive (and growing) head start with Starlink - but Amazon has the financial and market clout to eventually bring forth a worthwhile competitor.
Kuiper is worth keeping an eye on, but we don't expect it to be a relevant consideration for nomads anytime soon.
Can Legacy Satellite Strike Back?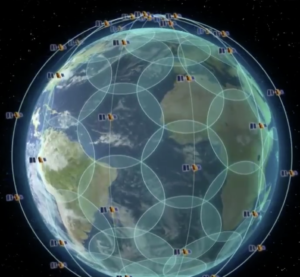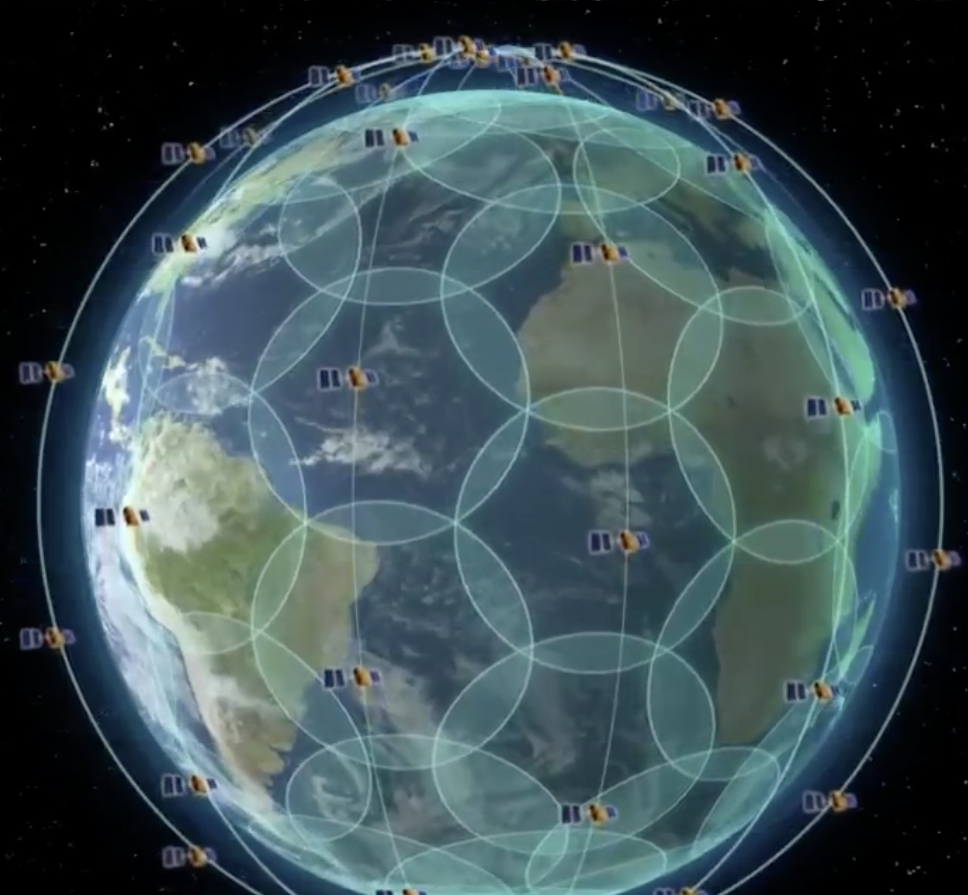 While OneWeb, Starlink, and Kuiper aim to circle the globe with hundreds or thousands of small low-earth-orbit (LEO) satellites - the traditional geostationary satellite industry still hasn't given up.
Just consider the math of it all.
The nature of LEO satellites is that they spread their capacity evenly across the entire planet underneath their orbits. But all of the planet's populated landmasses combined only represent a small portion of the Earth's surface - and the continental United States is less than 2% of the surface of the Earth.
This means that at any given time, most LEO satellites like Starlink are essentially sitting idle - passing over oceans without any customers to serve, except perhaps a lone transoceanic cruiser.
Geostationary satellites on the other hand sit in a fixed location in the sky, 22,300 miles above the equator. From there, these satellites can be designed to focus all of their capacity onto a target area - making it theoretically easier and cheaper to target service to a particular country or area.
Here is the latest on the next generation plans of ViaSat and HughesNet, the two traditional consumer satellite broadband providers in the United States.
ViaSat-3: Geostationary Giant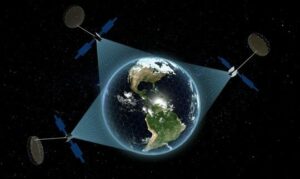 Rather than launch thousands of small satellites, legacy rural satellite broadband leader ViaSat (formerly known by many as Exede) is aiming to deploy a new geostationary constellation of three giants - aiming to deliver next-generation performance around the world using more traditional methods.
Each of the ViaSat-3 satellites weighs 6.4 tons (20x the mass of a 650lb Starlink satellite) and is capable of terabit speed processing - making these ViaSats the largest and most advanced civilian communications satellites ever built.
When ViaSat-3 was originally proposed, each of the planned ViaSat-3 satellites was designed to have more raw data capacity than ALL other commercial satellites currently in orbit - combined!
But no amount of technology can defy the laws of physics. Unless someone manages to beam signals faster than light, geostationary satellites like ViaSat will always have a massive latency disadvantage compared to LEO satellites.
But not all online tasks benefit from low latencies, so perhaps ViaSat will be able to carve out a niche if it can find a way to distinguish itself.
Or perhaps ViaSat-3 will be the last gasp of an industry that has been eclipsed by more modern approaches.
We tracked ViaSat-3 since it was first announced in 2015, with a planned launch in 2019. If ViaSat-3 had launched on time, it would have been revolutionary.
But a lot has changed in the satellite internet world in the past few years - and what once seemed boundary-pushing in many ways now seems like a dinosaur.
ViaSat should certainly not be counted out, however. It acquired marine satellite leader Inmarsat and the merged companies have a vast wealth of expertise and experience to tap into.
Inmarsat is already pursuing a LEO strategy that might eventually complement ViaSat's geostationary monsters. In November last year, Inmarsat filed for an FCC license for a planned LEO broadband constellation called Orchestra consisting of 198 satellites focused on the marine market.
The first ViaSat-3 launch (covering North America) is now scheduled for launch in Q3 2022, and service will likely become available sometime in 2023.
HughesNet: Legacy Satellite Goes Hybrid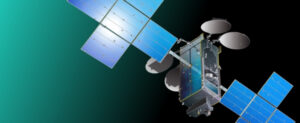 Hughes also has a new satellite launching in 2022 - the geostationary Jupiter 3 that will have substantially more capacity than its predecessors.
In addition to a new upcoming satellite, HughesNet is beta testing a new Multi-Transport Satellite-LTE Capability that combines high-bandwidth satellite connections with low-latency cellular connections to give HughesNet customers lower latency connections that can better compete with LEO constellations like Starlink.
Hughes brags:
"Of note, the hybrid service delivered average latency of 40 milliseconds and provided a noticeably snappier response while browsing the web and enjoying a multi-player video game."
But this sort of hybrid system is only viable in places that have at least some cellular signal to provide an uplink connection.
Hughes is aiming to begin offering this hybrid capability in select markets later in 2022. For now, HughesNet will remain focused on fixed residential satellite broadband service and not mobility.
But Hughes is an investor in and partner with OneWeb - and has said that it has long-term plans to bundle OneWeb service and HughesNet service together "in approximately two years" that might be able to combine the low-latency of LEO with the raw capacity of GEO.
This is still years away - but might prove to be very interesting once it launches.
Other Flights Of Fancy: Future Satellite Proposals of Note
Starlink, OneWeb, Kuiper, HughesNet, and ViaSat are all solidly real projects.
They all have funding secured, and production underway.
There is no guarantee that they will all ultimately live up to their vision - but at least they'll be hitting the launching pad.
There are also an increasing number of ambitious satellite constellations that are still just getting started. Often offering little more than prototypes or slide decks to lure investors.
Most of these projects will never amount to much, but it is always fascinating to keep an eye on the other players in the satellite space to keep track of just what sort of audacious technologies might become reality in the future.
Here's a quick look at a few of the ones that are the most intriguing:
Cellular From Space: AST SpaceMobile and Lynk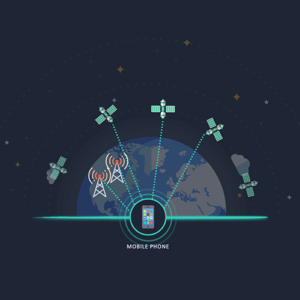 What if satellites could talk directly to existing cellular devices - filling in the gaps between cell towers to eliminate dead zones?
Two companies, AST SpaceMobile and Lynk, both claim to have developed technology to allow unmodified cellular devices to communicate directly via satellite when out of cellular tower-based coverage.
AST has done a few early technical demonstrations and now claims to have commercial service coming to Africa in 2023 and to North America in a second phase of launches later in the decade. A partnership with AT&T is reportedly already signed that would essentially eliminate AT&T dead zones.
AST is working on absolutely huge antennas that will unfurl in space to allow their LEO satellites to potentially communicate even with small cellular devices that are indoors. But the primary focus at first will most likely be on voice calls and text messaging, and only eventually on providing broadband data speeds.
AST is planning to launch its BlueWalker test satellite this summer, relying on SpaceX for launch services.
Meanwhile - competitor Lynk announced that it actually already demonstrated establishing the first two-way connection between an ordinary cell phone and one of its prototype satellites.
Though Lynk claims that they will eventually be able to offer broadband speeds and voice connectivity - Lynk's initial ambitions revolve around enabling just basic text messaging, device tracking, and weather forecasts.
In other words, basically a satellite paging service.
Lynk signed up cellular carrier Aliv in the Bahamas to be the first to begin offering service sometime in 2022. So for cruisers in the Islands, text messaging and weather forecasts may be available from space at some point this year.
But both SpaceMobile and Lynk are still mostly just in the prototype phase, and they have a long way to go towards actually being ready to start deploying truly useful global services.
Rivada: Aims To Grab Priority Over Starlink and Kuiper
Telecom company Rivada Networks announced that it plans to build a 600 satellite constellation between 2024 and 2028, boasting that it will be able to actually take on Amazon's Kuiper and SpaceX's Starlink.
And because Rivada has bought up the old spectrum rights held by a defunct satellite company Trion Space, Rivada claims that its satellites will have spectrum priority over Amazon and SpaceX whenever their orbits conflict - potentially giving Rivada an advantage.
Rivada's stated goal is to provide wholesale satellite capacity to other companies. It will be interesting to see if anything worthwhile comes of this clever corporate maneuvering to claim priority spectrum in space.
Boeing Aims High, and Low
Boeing revealed plans for an LEO constellation of its own back in 2016, but only pushed to actually get an FCC license in late 2021. Boeing now has just six years to deploy 50% of its network or it will lose its spectrum rights.
Boeing's proposed constellation will consist of 132 satellites in low orbit, and 15 satellites in higher orbit capable of acting as relays.
Boeing says that this high / low hybrid design is "a cost-effective means to achieve global coverage" that will "provide high-speed broadband communications to consumers wherever they are located, while also providing the benefits of very low latency through LEO communications."
We don't expect to hear much more about Boeing's plans for at least a few more years.
E-Space & Rwanda Plan 100,000+ Satellite "Optical 5G Mesh" Constellation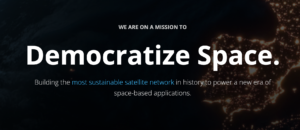 Last year the government of Rwanda raised eyebrows when it filed with the International Telecommunication Union (ITU) in Geneva to secure a license to operate more than 327,320 satellites to create a constellation that would absolutely dwarf Starlink (and everything else!) in sheer numbers alone.
That is a pretty ambitious pipe dream for a country that doesn't have a space program.
But in February this year, space startup E-Space revealed themselves as the company behind Rwanda's ambitions - claiming to be building a constellation that will "Democratize Space" using a "rapidly scalable optical 5G mesh network" to link satellites together to essentially allow E-Space customers to deploy their own customized constellations as needed.
And E-Space claims that all of these satellites will actually clean space as they orbit...
"Like oysters in the river that filter the river and clean it, our satellites are the first to be designed to clean space. The more satellites we have, the cleaner space will be."
Everything about E-Space sounds absolutely insane - but it is fronted by well-respected space industry veteran Greg Wyler, who was the original founder of OneWeb.
E-Space is planning two beta launches later this year, with the hope of beginning commercial launches in 2023. The fledgling startup will need to raise a lot more money to get anywhere though.
Concluding Thoughts: Satellite AND Cellular, Not Satellite OR Cellular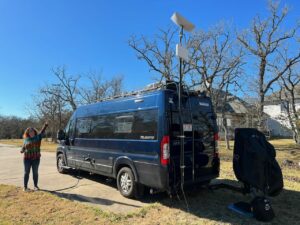 There are actually many more ambitious satellite constellations that have been proposed - with China and Russia both talking about their own massive constellations, and other constellations are in the works that are focused strictly on enterprise customers or internet-of-things (IoT) tasks.
Even though most of these satellites are tiny, it is going to be getting crowded up there!
With all this new space-based technology coming online, a lot of people seemingly get caught up thinking that there is a competition between satellite and cellular-based connectivity options - and that ultimately just one will come out on top as the ultimate way for nomads to keep connected.
That idea couldn't be more wrong - satellite and cellular are complementary technologies.
Cellular, especially upcoming 5G technologies, will always have a huge technical advantage over even the most advanced satellites in more congested areas.
In many areas, cellular will deliver faster downloads - and especially much faster uploads - than even the best satellite systems will be able to offer. And of course, cellular will work indoors and in the shade, places that satellites just can not see.
5G coverage and speeds will be ramping up dramatically in 2022 - and 5G-powered home internet offerings with unlimited data plans may be going head-to-head with Starlink in many areas.
For the latest on 5G, see our major update:
5G Industry Update: Is 2022 The Year 5G Gets Interesting?
But on the other hand - it will never be practical for cellular to achieve 100% coverage, and even as 5G continues to expand, fringe areas will always be relatively slow and frustratingly unreliable.
For those who seek to keep reliably connected on the go - it makes sense to embrace all your options for staying online.
With Starlink currently becoming portable friendly, there has never been a better time for piecing together a connectivity arsenal that brings together the best of all worlds.
And with so many more constellations in the works - the space race will only keep getting more fascinating to keep tabs on over the years ahead!
Further Reading
And here is all of our recent satellite internet coverage: