Key Points:
SpaceX has not launched any full batches of Starlink satellites since May 2021.
With the first orbital shell now launched and soon to be fully operational, SpaceX was expected to begin the next wave of launches this summer to add more coverage and capacity.
SpaceX President & COO Gwynne Shotwell has now revealed that SpaceX has decided to hold off on additional launches until SpaceX is ready to deploy a new satellite design equipped with laser inter-connects.
The Starlink rollout is going slower than some people have hoped - and Gwynne said that the system will still be in a beta state "for a while" and it will potentially take five years before Starlink service is available for "almost everyone".
Recent FCC filings have revealed some details about a new "ruggedized" mobile Starlink terminal, and the future "Gen2" Starlink satellites.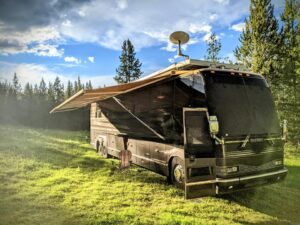 Back in July, we published a major update on the state of SpaceX's Starlink satellite broadband internet constellation.
With the first full orbital shell of 1,584 satellites (plus spares) finally in orbit, SpaceX claimed that it would soon be in a position to begin providing global coverage from 57° north to 57° south latitude (leaving out Alaska and other polar areas for the time being) by sometime in August.
We speculated that this full shell coming online might be the excuse for Starlink to end its beta test period, opening up service more widely.
But, it turns out, the beta is not going to be ending any time soon.
SpaceX President and COO Gwynne Shotwell spoke briefly at the "Space Warfighting Industry Forum" this past week, and according to some in the audience, she had some unfortunate news about some temporary setbacks to share.
Also new - SpaceX has filed with the FCC for permission to offer new ruggedized "High Performance" mobile Starlink terminals, and it has revised its plans for the future massive expansion of its Starlink constellation with nearly 30,000 additional "Gen2" satellites.
Video Story
Subscribe to our YouTube Channel
SpaceX "Standing Down" On Launches
SpaceX President & COO Gwynne Shotwell manages the day-to-day operation of SpaceX, and she has a reputation for balancing out Elon Musk's wild optimism with more realistic forecasts and schedules.
Back in April, she noted that she intended to keep Starlink "in beta" as long as it took to make it something SpaceX could be proud of:
"We still have a lot of work to do to make the network reliable. We still have drops, not necessarily just because of where the satellites are in the sky. We'll keep in it until the network is reliable and great and something we'd be proud of."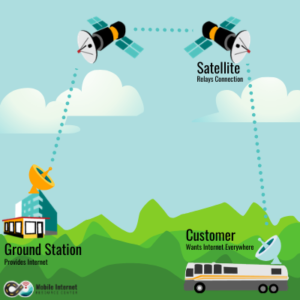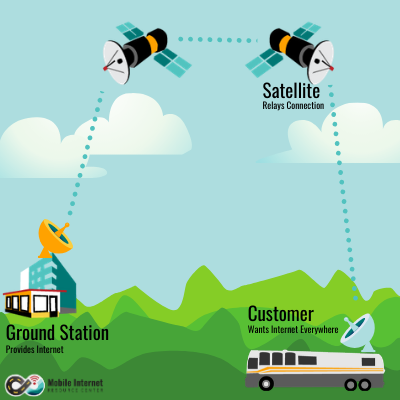 Giving an update on SpaceX overall at the Space Warfighting Industry Forum a few days ago, she provided a brief status update on the state of Starlink.
She shared that there were currently 100,000 beta customers worldwide on the Starlink network, with pre-order demand now reaching 600,000.
But SpaceX is seemingly having trouble meeting the demand, and she shared that manufacturing was being held back by the chip shortages that are impacting so many other industries.
According to people in the audience, she said that Starlink would be remaining "in beta for a while" - though SpaceX hoped to be "over the chip hump" by sometime in October.
In the meantime - SpaceX is "standing down" on Falcon 9 Starlink launches - and it will be holding off on launching further orbital shells using the current satellite design until SpaceX is ready to begin deploying satellites equipped with laser interconnects.
It is unclear how long this delay might last - but we would be surprised if it is more than an additional month or two.
But even once SpaceX ramps up launches again, it will still take time to build up the capacity needed to serve everyone who wants to get Starlink.
Gwynne did share that she expects that in five years "Starlink service should be available to almost everyone."
Starlink's Next Generation "High Performance" Ruggedized Mobile Terminal
In additional Starlink news - SpaceX has recently filed with the FCC for permission to offer a new ruggedized second-generation Starlink receiver that is better suited for mobile installations, and better able to handle thermal extremes as well.
SpaceX even explicitly mentioned RVs deep in the filing:
"Users now require connectivity while on the move, whether driving an RV across the country, moving a freighter from Europe to a U.S. port, or while on a domestic or international flight."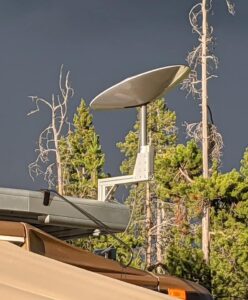 Very limited details of just what is different in this second generation "high performance" terminal have been made available - there are no pictures, dimensions, cost estimates, or mechanical specifications provided yet.
This is how SpaceX describes the new terminal:
"These high-performance ('HP') models will operate with higher gain and lower transmit power (thus maintaining a consistent EIRP compared to other SpaceX Services user terminals), a higher scan angle, and features that ruggedize the unit for use in harsh environments. ...
For example, it will be able to continue to operate at greater extremes of heat and cold, will have improved snow/ice melt capabilities, and will withstand a greater number of thermal cycles."
There is also no indication of how long it will take to bring this new rugged Starlink to market once FCC approval is granted.
SpaceX did promise the FCC that it will only allow installation onto vehicles by "qualified installers", so self-install setups may not be an option.
Interestingly - now that SpaceX has filed for permission to deploy a rugged mobile Starlink receiver, it appears that it has withdrawn its earlier request to the FCC to allow deployments of a mobile version of the current generation Starlink Dishy.
As we reported in July, SpaceX has also filed with the FCC for a new residential Starlink receiver design that it hopes to be able to produce at a much lower cost than the current Dishy.
Since it costs SpaceX "well over $1,000" to build each of the current "Dishy McFlatface" Starlink receivers which it then sells for $499, bringing the manufacturing cost down is an absolutely critical goal.
FCC approval and an official update on that product are still pending.
Starlink "Generation 2" Update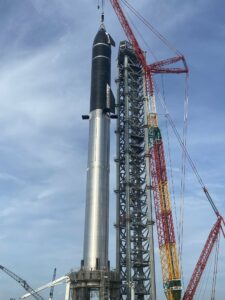 SpaceX has FCC permission to deploy 4,408 "Phase 1" Starlink satellites, spread across five different orbital shells. So far, only the first shell has been fully deployed.
Once Phase 1 is fully built out, SpaceX has FCC approval for an additional 7,500 "Phase 2" Starlink satellites.
Beyond that - SpaceX has already applied for a license for a new next-generation Starlink "Gen2" constellation, which will ultimately consist of nearly 30,000 satellites.
SpaceX this week filed an update with the FCC seeking to modify its plans for this second generation Starlink network, explaining that the need for more broadband capacity is urgent:
"This Gen2 System was designed to complement the first-generation constellation SpaceX is currently deploying. While the original constellation provides unprecedented capacity for a satellite system, the demand for more broadband continues to grow unabated and the need for user connectivity has never been more important."
And...
"Accordingly, just as terrestrial wireless operators are deploying millions of new antennas as part of densified 5G networks to meet these needs in more urban environments, SpaceX proposed this new densified satellite constellation to substantially increase capacity and drive up the number of consumers even in rural and remote areas that will have access to truly robust broadband, albeit with many fewer antennas than those deployed by terrestrial operators."
In other words - SpaceX is clearly committed to keep expanding Starlink continuously over the upcoming decade, hoping to be able to keep up with demand and to remain competitive with 5G cellular.
In the new FCC filing - SpaceX is pitching two different proposals to the FCC for deploying these next-generation Starlink satellites - one using the current Falcon 9 rocket, and the other more ambitious proposal using the absolutely massive SpaceX Starship to launch up to 400 Starlink satellites at once.
SpaceX is hoping to get both options approved so it can proceed with working on Starship, but it still wants to have a fallback if the incredibly ambitious Starship ends up delayed.
This new FCC proposal is for the 2nd generation Starlink constellation - the first-generation constellation is still underway and has a LOT more left to launch, at least once the current "stand down" period ends.
Concluding Thoughts: Despite Delays, Starlink Is Evolving Fast
Watching SpaceX rapidly evolve Starlink and Starship is like watching science fiction come to life.
But as we reminded people in July - if you are not ready to be on the bleeding edge of beta service - Starlink is NOT recommended for most RVers or cruisers just yet.
At the moment - supported locations are frustratingly limited, and frequent brief connection drop-outs can make certain types of online tasks frustrating even if you are located in a supported cell.


Eventually, though - we expect that Starlink will become an increasingly common component of many mobile connectivity arsenals.
But for most it will be just a component - complementing cellular, not replacing it.
We expect Starlink will continue to evolve rapidly, and once the current "standing down" period is over and launches resume we expect SpaceX will be ready to share a major update on what to expect with the next phase of Starlink's deployment, and when.
Exciting times ahead!
For a much deeper dive into the current state of Starlink and mobility (including all the current limitations), see our post and video from July:
Starlink for Mobile Internet for RVers & Boaters Mid-2021 Update: Global Coverage, Next Generation Gear & Mobility Challenges
UPDATE (August 27): LOX Shortage, Terminal Costs, Launch Schedule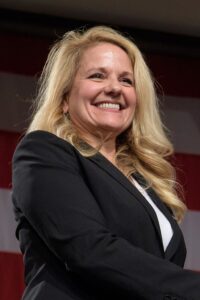 Speaking at the Space Symposium this week, Gwynne Shotwell shared a bit more on the delays impacting Starlink.
Shotwell again explained that SpaceX's goal was to incorporate laser interconnects into all future Starlink satellites:
"That's why we have been struggling for six or eight weeks — we wanted the next set to have laser terminals on them."
She said that the pause may be coming to an end however, and she was now aiming to be able to resume launches in approximately three weeks time.
She also shared more about the reasons for the delays in getting Dishy hardware and satellites deployed:
"We have two big issues right now. One are the chips. In fact, that's what's delayed some of the new user terminals that we're spinning the design on.
The other thing is liquid oxygen.
We're actually going to be impacted this year with the lack of liquid oxygen for launch. We certainly are going to make sure the hospitals are going to have the oxygen that they need, but for anybody who has liquid oxygen to spare, send me an email."
Liquid oxygen is needed as fuel for rocket engines, but since so much supply is being diverted to hospitals to treat Covid patients it is now in extremely short supply across many areas of the country.
Once the supply issues are ironed out, one of SpaceX's most critical goals is bringing down the cost of the end-user Dishy terminal, which SpaceX is selling for $499 at a huge loss.
Gwynne also commented on this at the Space Symposium:
"The ones we will have later this year will cost roughly half of what our current user terminals cost. And then we think we'll be able to cut that in half yet again. We've made tremendous progress on the user terminal, but those are still expensive. But again, I think they'll be about a quarter of the cost to us right now in maybe a year."
She is referring to the costs of production, not the end-user cost - which is likely to remain at $499 for at least the near future.
If SpaceX can cut its costs of production this much however, they will no longer be selling terminals at a loss. At some future point, SpaceX may even consider lowering the consumer purchase price once the initial Starlink demand has been satisfied.
Other News: Open Cells Closing, Some Areas Now Waiting Until 2023
In other Starlink news...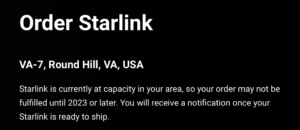 There have been several recent reports that SpaceX appears to be closing down many formerly open cells, making it increasingly difficult for RVers to successfully "move" their Starlink service to new areas as they travel.
Mobile Starlink pioneer Marcus Tuck shared this week that he has managed to travel across Canada using sixty different "service addresses" to keep connected with Starlink - but now it seems that a repeat of his trip would be impossible...
"Last weekend SpaceX changed something and many cells I found disappeared. Even locations I know people are using Starlink are showing as service not being available there yet. I don't know what SpaceX have done but it looks like they are shutting down the options to move like I have been. Hopefully this is a sign they will be launching a mobile service soon (I suspect not, but I'm trying to be optimistic)."
Several people have also noticed that SpaceX has pushed back the target service date for customers placing orders in some areas to 2023:
"Starlink is currently at capacity in your area, so your order may not be fulfilled until 2023 or later."
Most areas in the United States however still come up as "mid to late 2021" - and it is unclear how realistic these predictions provided when ordering on Starlink.com will prove to be.
With service proving increasingly hard to move - it is hard to recommend that RVers and cruisers continue to use fake addresses to hunt for valid locations where they can place an immediate Starlink order.
Further Reading
And here is all of our recent satellite internet coverage: