Key Points:
OneWeb is being saved from bankruptcy by the British government, with help from India's largest mobile operator.
Amazon's Project Kuiper has won favor with the chairman of the FCC.
Some details around SpaceX's Starlink have leaked, as the company ramps up for a private beta.
NASA announced plans to send an RV to the moon. (Really!)
It has been just over a month since our last update on the race to bring a new generation of satellite internet options to market - and while there have been no new launches to report on, there has been a LOT of news.
Here's a rundown of the latest...
Video Story
Subscribe to our YouTube Channel
OneWeb's Brexit Resurrection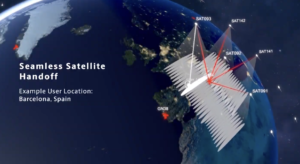 We've been tracking satellite internet provider OneWeb's mission to bring "Internet to everyone, everywhere on Earth" since 2015 - and it has been a roller coaster.
OneWeb was ramping up its launch campaign earlier this year - planning monthly launches of up to 36 satellites per batch towards the 648 satellites needed for the OneWeb constellation to start offering global service.
But the one-two punch of the global Covid-19 pandemic and the increasingly competitive satellite broadband market left OneWeb tumbling into bankruptcy in March, with funding drying up after only 74 satellites had been deployed.
We said at the time, it would take a miracle for OneWeb to find a way to survive. After all - who would be willing to invest the billions it would take to get OneWeb fully off the ground?
It turns out, "Her Majesty's Government" is willing - for totally unforeseen reasons.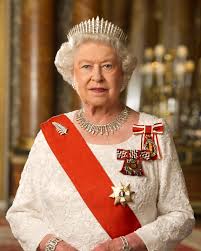 You see - with Brexit happening and the United Kingdom leaving the European Union, the UK is losing access to the military-grade capabilities of Europe's Galileo GPS constellation.
In response to this looming loss of capability - the UK has been investigating building a new GPS constellation of its own, a gigantic undertaking.
But what if it didn't have to start from scratch, and there was a way to repurpose OneWeb to have GPS capabilities piggybacking along on the OneWeb satellites?
OneWeb has launch contracts already booked, a satellite design worked out, orbital slots and frequency licenses secured, and more. So why not?
And even if the GPS plan doesn't work out - at least a lot of investors end up getting bailed out by taxpayers, right?
On July 3rd, OneWeb announced that it had found a savior:
A consortium of Her Majesty's Government (HMG) (through the UK Secretary of State for Business, Energy and Industrial Strategy) and Bharti Global Limited have committed to provide more than USD$1 billion to acquire OneWeb and fund the full restart of its business operations.

OneWeb will look to resume operations as soon as possible and continue with progress towards providing global high-speed, low latency connectivity via its state-of-the-art satellite constellation.
India's Bharti is one of OneWeb's original investors and is the world's third-largest mobile network operator - and is very likely interested in using OneWeb to provide broadband backhaul for mobile service in the many countries that it serves.
So - When Will OneWeb Fly?
OneWeb has found a deep pocket savior, but it is going to take a lot to restart the pipeline to get back to launching satellites.
OneWeb had laid off all but the tiniest skeleton crew, and will need to ramp up a full team again. OneWeb's satellite factory in Florida will now likely need to be relocated to the UK. And of course, the OneWeb satellites need to be redesigned to be able to provide military-grade GPS as a secondary payload.
It is a complicated project - and will likely delay OneWeb substantially.
With so much to be done - we'll be surprised if we see another OneWeb launch anytime before the end of 2020.
But once OneWeb ramps up, it does have the potential to be a serious contender once again.
Project Kuiper Gains Support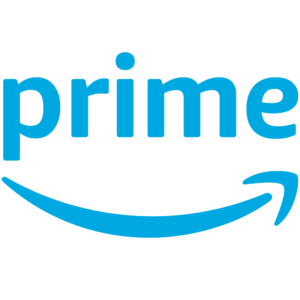 We first covered Amazon's secretive Project Kuiper back in April 2019, when FCC filings revealed that Amazon was designing a huge Low Earth Orbit satellite broadband constellation of its own.
Amazon at the time was seeking permission to launch 3,236 satellites to create a constellation providing "low-latency, high-speed broadband connectivity to unserved and underserved communities around the world" - covering all spots on Earth between latitudes 56 degrees north to 56 degrees south (leaving Alaska out).
Amazon made it clear that it wasn't just focused on fixed installations either, and specifically mentioned "aircraft, maritime vessels, and land vehicles" as future targets for mobile Kuiper service.
We've heard little from Amazon about Kuiper ever since, but Amazon has been clear that it is committed to spending "billions and billions of dollars" and has been lobbying non-stop behind the scenes to get governmental permission to bring Kuiper to life.
The lobbying has paid off - and last week FCC Chairman Ajit Pai tweeted that he was now in favor of approving Kuiper's license application "with conditions" - and that the full FCC would be moving forward to grant approval soon.
Once Amazon has finished jumping through the legal hoops, perhaps it will begin to reveal more details about what Kuiper will have to offer, and when it will (literally) launch.
Why does Amazon want to build a global satellite broadband network?
Amazon's Devices & Services Chief Dave Limp explains the obvious answer:
"Obviously, more people can shop, which we like, and more people can get access to things like Alexa, and more developers can get access to things like AWS."
For what little is known about Kuiper, see our original story:
Billionaires Battle for Space Dominance: Amazon's "Project Kuiper" Promises Global Broadband
Starlink Private Beta Details

A series of delays and higher priority customer launches has kept SpaceX from launching any more Starlink satellites over the past month - but that hasn't stopped SpaceX from making some major news.
Last week SpaceX revised the Starlink web page to start collecting specific addresses from those interested in Starlink service, and some internet sleuths discovered some hidden resources on the new website indicating that SpaceX was gearing up to launch its private "friends and family" beta in the very near future.
According to documents found on the Starlink site, the beta will be by invite only, starting in rural Washington State, and limited to people between 44 and 52 degrees north latitude who have a clear view towards the northern sky.
Beta testers will need to sign an NDA, pay a tiny fee (to test the billing system), and agree not to share any details about Starlink with anyone.
SpaceX says the beta period will last eight weeks, and that service will be limited:
"During Starlink Beta, service will be intermittent as teams work to optimize the network. When connected, your service quality will be high, but your connection will not be consistent. This means it may support streaming video with some buffering, but likely is not suitable for gaming or work purposes."
At the end of the beta period, all testers will be required to return the beta equipment.
Presumably, after this private beta concludes, a wider public beta will begin later this year.
UFO (On-A-Stick) Sighting!
Also discovered - the first official pictures of the Starlink ground terminals: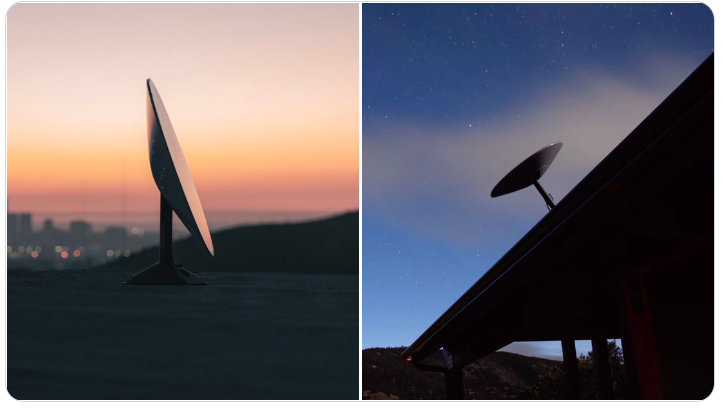 Elon Musk confirmed the pictures were real, and tweeted in response:
"Starlink terminal has motors to self-orient for optimal view angle. No expert installer required. Just plug in & give it a clear view of the sky. Can be in a garden, on roof, table, pretty much anywhere, so long as it has a wide view of the sky."
How Wide Of A View?
One of the big concerns with LEO satellite systems is that you will need a wide open view of the sky to make them work.
According to SpaceX's FCC filings - the first generation of Starlink will require a clear view all the way down to 25 degrees above the horizon.
And since the Starlink satellites will be in motion passing overhead - unlike with satellite TV, you will not be able to aim between trees or obstructions and still stay connected.
Eventually, as more Starlink satellites are deployed that minimal horizon clearance will increase to 40 degrees - but trees, building, and valleys are all likely to significantly impact Starlink reception for a long time to come.
For a deeper dive into Starlink, see our post (and video) from last month:
Satellite Internet Update: Starlink Is Exciting, But Reality Check Needed For RVers and Cruisers
NASA's Lunar RV!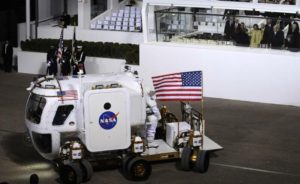 And to conclude - a fun bit of additional space news...
Last week NASA engineer Mark Kirasich revealed that NASA was working with Toyota to launch an RV to the moon!
He described the pressurized rover under development like this:
"This thing is the coolest element I've ever seen for people. It's like an RV for the Moon. We are going to try and develop this jointly with JAXA, as a Japanese contribution to our plan."
No word yet on whether or not the RV rover will have slide-outs, or what sort of mobile internet options will be offered.
We do suspect that drilling a hole in the roof for a cellular antenna might be a lot trickier when it is pressurized inside and a vacuum outside…
The Space Race Continues...
Starlink, Kuiper, OneWeb...
With so many hugely ambitious plans in the works - things have never been more exciting in the satellite broadband world than they are right now.
And we are even hearing reports that Russia's Roscosmos is planning to announce plans for its own 600 satellite Sfera broadband constellation next month, something being trumpeted as a "Starlink competitor" - even though it is at best still years away.
Space is sure getting exciting indeed - and we'll be tracking this race every step of the way!
Further Reading
And here is all of our recent satellite internet coverage: