Key Points:
The FCC has approved Amazon's plans to launch the massive Project Kuiper satellite constellation.
Amazon will invest upwards of $10 Billion into the Kuiper project.
Meanwhile - Hughes is moving to invest in OneWeb, and SpaceX's next Starlink launch has been delayed by Hurricane Isaias.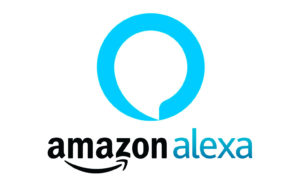 Amazon yesterday announced that it had received unanimous FCC approval for the Project Kuiper satellite broadband network - securing permission to begin work on a constellation that will eventually consist of 3,236 satellites.
And now that it has legal authorization to proceed - Amazon is going all in, committing to invest more than $10 billion into the project:
A project of this scale requires significant effort and resources, and, due to the nature of LEO constellations, it is not the kind of initiative that can start small. You have to commit. Amazon will invest more than $10 billion in Project Kuiper. This investment will create jobs and infrastructure around the United States, build and scale our ground network, accelerate satellite testing and manufacturing, and let us deliver an affordable customer terminal that will make fast, reliable broadband accessible to communities around the world.
Amazon is one of the few companies on earth capable of making such a big bet - and Amazon has said that it is opening up an all new R&D facility in Redmond, WA where Kuiper will be designed and tested.
Amazon Senior Vice President Dave Limp shared:
"There are still too many places where broadband access is unreliable or where it doesn't exist at all. Kuiper will change that. Our $10 billion investment will create jobs and infrastructure around the United States that will help us close this gap. We appreciate the FCC's unanimous, bipartisan support on this issue, and I want to thank Chairman Pai and the rest of the Commission for taking this important first step with us. We're off to the races."
But the race is already well underway, and Amazon is only just now getting started.
Alexa, will Amazon be able to catch up?
Video Version
Subscribe to our YouTube Channel
How Will Kuiper Launch? And When?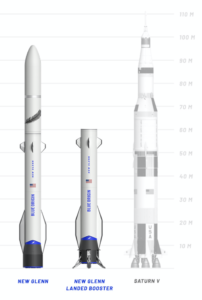 Amazon has shared that the Kuiper constellation will be deployed in five phases, and initial service will launch after the first phase consisting of 578 satellites has been deployed.
But when might that be?
It is hard to say.
Amazon has a LOT of work to do to even begin to catch up to SpaceX, which has demonstrated an ability to launch up to 60 Starlink Satellites at a time, with reusable boosters proven able to launch on a very rapid cadence.
Currently - no other launch provider on earth is close to matching the low costs that SpaceX is capable of.
And since SpaceX's Starlink is Kuiper's biggest competitor, it is doubtful that Amazon would want to resort to paying SpaceX to launch Kuiper.
But Amazon founder Jeff Bezos just happens to also own Blue Origin - a space company that has not actually reached orbit yet, but which seems to be well on its way to bringing out a reusable rocket of its own - the massive New Glenn which is aiming to debut in 2021.
Once New Glenn is operational - it makes sense that Amazon will rely on Blue Origin to quickly push towards getting the Kuiper constellation deployed.
The clock is ticking - Amazon's FCC license gives it until mid-2026 to get the first half of its network into orbit (1,618 satellites) and until mid-2029 for the remainder.
The Space Race Continues...
The biggest news this week may be about Amazon - but here's the latest from the other two satellite broadband constellations in the works - SpaceX and OneWeb.
OneWeb Scores Another Savior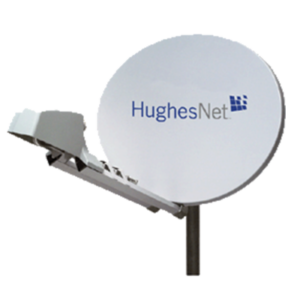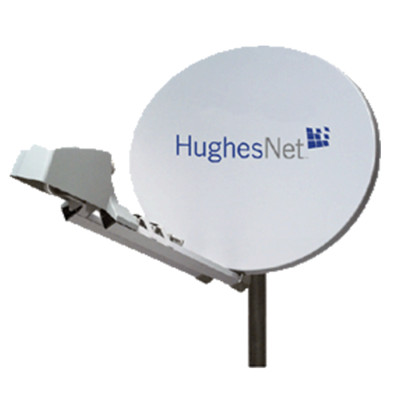 In our last update, we shared how OneWeb was being rescued from bankruptcy thanks to a massive investment from the British Government (who aim to piggyback GPS onto OneWeb) and Indian cellular giant Bharti Global Limited.
New this week is an announcement that satellite broadband company Hughes will be joining in to this consortium, and will be investing to save OneWeb as well.
Hughes has agreed to invest $50 million into OneWeb, an amount that looks minuscule compared to the billions that Amazon is willing to spend on Kuiper.
But Hughes brings a wealth of experience in the satellite market to the table as well, having already deployed multiple generations of satellite broadband options over the years.
The current HughesNet Gen5 service is actually one of the top satellite options currently available for North American nomads too impatient to wait for the next generation LEO constellations to come online.
For all the details on the plan to save OneWeb, read our recent featured update:
OneWeb Saved From Bankruptcy: Brexit Resurrection
SpaceX Starlink - Delayed Again

SpaceX has been attempting to get its Starlink 9 mission off the ground since June 23rd, but it has been hampered by weather, technical issues, and higher priority launches taking precedence.
The most recent target launch date was set to be August 1st, but incoming Hurricane Isaias has delayed the launch yet again.
With a stormy week ahead - SpaceX is now targeting an August 6th launch, and the Starlink 10 and 11 launches that had originally been scheduled for July are on deck to follow soon after as SpaceX races to get its constellation deployment back on track.
Meanwhile - Starlink's private "friends and family" beta is getting underway, and some SpaceX employees have teased online that they've received Starlink hardware to play with.
Read more about Starlink in our recent story:
Further Reading
And here is all of our recent satellite internet coverage: