Key Points:
SpaceX has completed launching the first shell of 1,584 Starlink satellites (plus spares). They will reach their final orbits and be ready for service sometime in August.
This first shell will give SpaceX "global coverage" except for polar regions, though the need for ground stations, licenses in each country covered, and constrained network capacity will all still limit where Starlink is actually available.
SpaceX is losing massive amounts of money with every "Dishy" receiver sold - a next-generation lower-cost design has been submitted to the FCC for certification and may be coming to market soon.
It is hard to avoid the hype around Starlink.

Everywhere you look online, there are people absolutely convinced that Starlink will be the cure for all their connectivity ills.
I mean - who wouldn't get excited dreaming of blazing-fast, low latency, affordable, and unlimited broadband internet... beamed down from space to serve even the most remote locations on the planet!
But while SpaceX's Starlink is indeed legitimately revolutionary, it is not a panacea - and a lot of people have been building up unrealistic expectations of just what Starlink will do for them.
Starlink is still just getting started, and even over time it will retain some significant limitations that will keep it from becoming the one universal connectivity solution able to meet all of the needs of most RVers and cruisers.
And for a lot of people - Starlink is never going to be a great fit.
SpaceX has recently finished launching the "1.0" version of Starlink satellites and will begin a new series of launches with next-generation hardware in the weeks ahead.
So while we are in this lull between generations, it is a good time to take stock of the current state of Starlink and to look ahead at what to expect next - especially in terms of mobility for RVers and cruisers.
Video Version
Subscribe to our YouTube Channel
Starlink Status Update: Shell One Completion = Global Coverage?
Starlink is a low-earth-orbit (LEO) satellite constellation more ambitious than any that has ever been constructed before.
The advantage of having satellites at lower orbits is that they are physically close enough to users on the ground to provide fast low-latency communications rivaling 4G - and even 5G - cellular.
But the disadvantage of a lower orbit satellite system is that the satellites are always in motion in the sky - and it takes many satellites in coordinated orbits (known as a "shell") to guarantee that at least one satellite is always passing overhead at any given time.
In May SpaceX completed launching the last of the 1,584 satellites that it will take to flesh out its first complete shell, and it recently said that those satellites will be reaching their final orbits and be ready for service sometime in August 2021.
This will allow SpaceX to claim global coverage from 57° north to 57° south latitude, leaving out Alaska and other polar areas for the time being.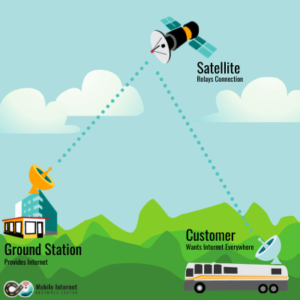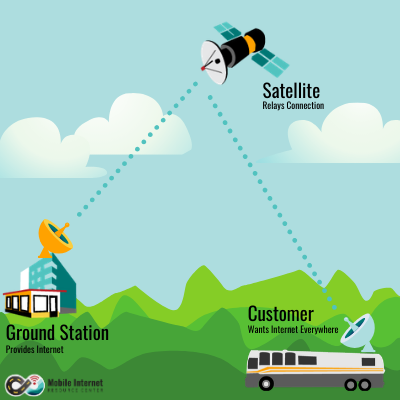 But the first generation version 1.0 satellites used to build this shell are completely dependent on ground stations for communications, and they can not relay data between satellites.
This means that despite the global coverage in orbit, Starlink can currently only enable coverage to people who are able to reach a ground station with just a single bounce.
For land-based nomads in America, this doesn't appear to be an issue - SpaceX has been building ground stations at a rapid clip.
But this means that the current generation of Starlink will NOT be suitable for cruisers crossing oceans, or international overlanders way off the beaten path.
Starlink also needs a license to operate in each and every country that it wants to cover - and so far it has only officially been able to offer service in the United States, Canada, Australia, New Zealand, and a handful of European countries.
Once shell one is fully operational, we expect the current Starlink beta will be extended to the remainder of the United States (so far it has been only available from 33.6° latitude northward), and the pace for adding on additional countries will increase.
But that still doesn't mean that everyone who wants to sign up will be able to.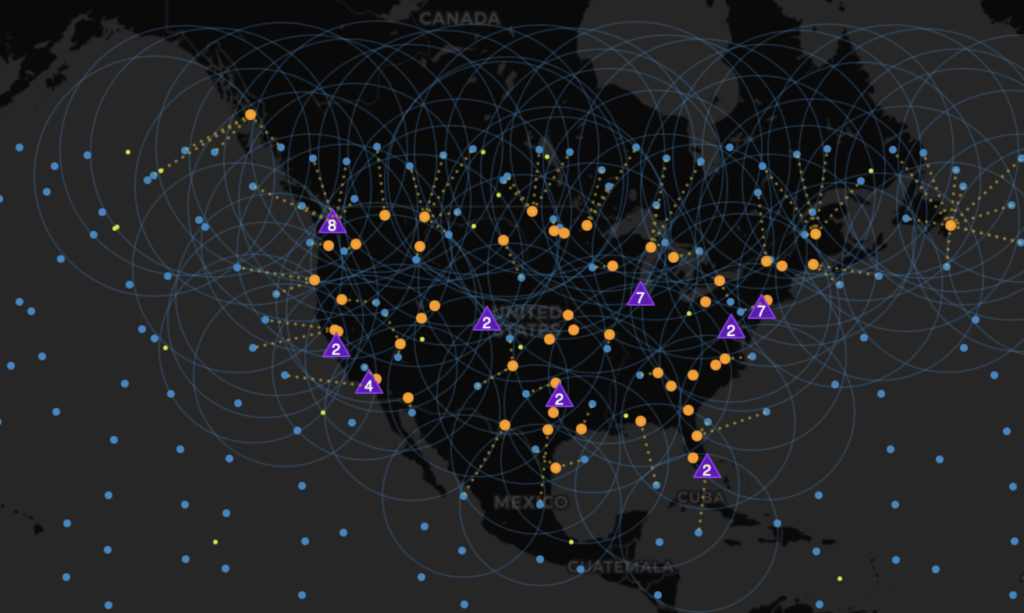 Next Up: Polar Starlink Space Lasers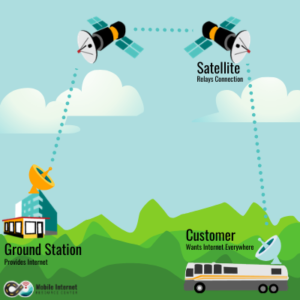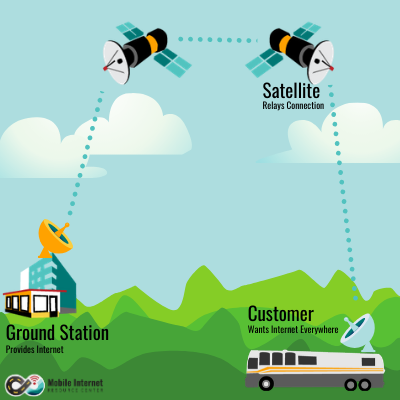 Starting later this summer, SpaceX will begin launching its second shell of Starlink satellites.
This shell will consist of 336 satellites in polar orbits, and all of these "Version 1.5" satellites will be equipped with laser interconnects so that they can relay data from one satellite to the next until a ground station is in range.
SpaceX says that it expects it will take six months to complete this shell - which means that service over the poles and out to sea may finally be possible sometime in early 2022.
But even with truly global coverage, that still doesn't mean that everyone who wants to sign up for Starlink will be able to.
The next problem is capacity - and that is going to take a lot longer to solve.
Starlink 2.0 (And Beyond)
SpaceX already has FCC approval for a total of 4,408 Starlink "Phase 1" satellites, spread across five different shells.
These additional shells beyond the first two are all about adding more capacity.
SpaceX has said that it will begin filling out the remaining Phase 1 shells in 2022 with an all-new "Version 2.0" satellite design - with significantly more capabilities.
No specific details of the Starlink 2.0 design have been revealed, other than confirmation that every satellite will be equipped with laser interconnects to allow the network the ability to route traffic to its destination entirely through space.

SpaceX is even working with major infrastructure providers (like Google) to turn their data centers into ground stations - allowing for a lot of Starlink traffic to never even need to travel over the earthbound internet at all.
Once this laser mesh architecture is deployed - Starlink should be able to deliver true fiber-like latencies, and over intercontinental distances, Starlink should be able to even beat out fiber.
Once Phase 1 is fully built out, SpaceX has FCC approval for an additional 7,500 "Phase 2" satellites, and SpaceX has committed to the FCC to have launched 50% of these satellites by November 2024, with the remainder no later than November 2027.
Beyond that - SpaceX already applied for a license for a new next-generation constellation operating at an even lower orbit, with as many as 30,000 satellites.
That is a LOT of satellites!
And even still - Starlink will not be a universal replacement for 5G cellular, cable, or fiber.
Serving everyone everywhere has never been the point.
Who Is Starlink Meant For?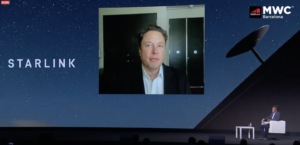 Despite the seeming universal excitement for Starlink - Elon Musk has been clear from the beginning that Starlink is NOT for everyone.
He was the keynote speaker at the Mobile World Congress trade show in Barcelona recently, and he reiterated his target:
"You can think of Starlink as filling in the gaps between 5G and fiber and really getting to the parts of the world that are the hardest to reach - the most difficult to reach 3%, perhaps 5%."
He repeated over and over that Starlink was designed to be complementary to fiber and 5G, not a replacement for either.
He even said that he hoped to work with cellular companies, rather than compete against them. In particular, cellular companies will be able to use Starlink to enable connectivity for rural cell towers, bringing fast 5G cellular coverage to places that would be too expensive to serve otherwise.
Elon pointed out that Starlink will always be at a disadvantage in urban and other high-density areas - since it will always be more practical to have multiple cell towers covering dense areas than just a handful of satellites passing in range overhead trying to serve all those same customers.
He even said that in high-density areas, Starlink will need to limit the number of customers that it allows to sign up.
How these unavoidable constraints on capacity will impact nomads who wish to roam between remote and urban areas remains to be seen - and may not be officially addressed until SpaceX is ready to officially deploy "mobile" service.
Starlink "Better Than Nothing" Beta Update
Elon Musk also shared at Mobile World Congress that SpaceX is aiming to have "a few hundred thousand users, possibly over 500,000 users within 12 months" on the Starlink network.
Seeing as SpaceX said in May that it had already accepted more than 500,000 $99 pre-orders, that means that a lot of those people likely still have a long time to wait before Starlink is turned on in their areas.
Elon Musk said it wasn't even a sure thing that everyone who signed up so far will prove to be eligible for service, particularly those with service addresses in urban areas.
"Most likely, all of the initial 500k will receive service. More of a challenge when we get into the several million user range."
Those who have already been accepted into the Starlink beta have been sharing mixed results.
For those who legitimately have no other fast ways online - the current Starlink beta has been absolutely transformative.
Many rural customers are absolutely ecstatic, with some going from 1.5 Mbps DSL to Starlink speeds that are increasingly peaking with download speeds over 300 Mbps.
But Starlink is still very much in a beta state - and many other people have reported frequent dropouts and glitches that make certain tasks (especially Zoom calls and VPN sessions) a challenge.
SpaceX President Gwynne Shotwell acknowledged these concerns recently:
"We still have a lot of work to do to make the network reliable. We still have drops, not necessarily just because of where the satellites are in the sky. We'll keep in it until the network is reliable and great and something we'd be proud of."
It remains to be seen how much longer SpaceX will keep the "beta" label - and even after the label changes, the network will still be actively evolving for a long time to come.
Those looking to use Starlink for mission-critical work would be well advised to have backup plans in place - even after the beta ends.
But for less critical needs like basic surfing and streaming, Starlink is already proving to be well worth using.
Mobile Starlink for RVers and Cruisers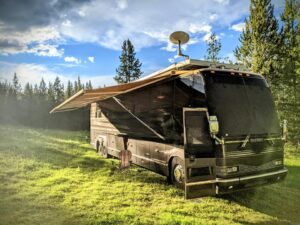 Though SpaceX is still only officially targeting fixed rural residential customers, an increasing number of RVers have been jumping on Starlink since the ability to manually update your service address via a web portal was turned on back in April.
But there are no guarantees that the portal will allow you to move service to where you want, and if you do move service - you may not be able to move it back.
Moving service to a new location requires activating it in advance of arrival while you have an internet connection somewhere else, or hoping you have enough non-Starlink internet to get online once you arrive to request the address change.
Despite this - some RVers are even using fake addresses to game the system to place orders for service in locations that aren't already "at capacity" so that their Dishy order will go through, even though they intend to use the Starlink elsewhere.
Many of these people are then getting frustrated that there are a limited number of places where Starlink can actually be turned on and put to use in their travels.
Starlink just is not ready for (most) mobile users, yet.
Why Is Starlink Mobility Limited?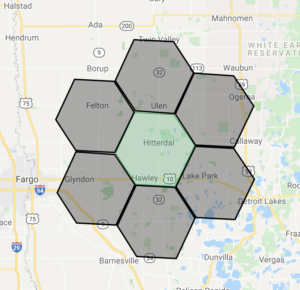 SpaceX has divided the country (and the world) up into thousands of cells which are roughly 15 miles across.
Every Starlink customer is currently assigned to a single service location cell - and the Starlink network will ignore anyone who tries to connect from very far outside their assigned cell.
As the Starlink satellites pass overhead - they divide their capacity across all the active cells that they are passing over. But since capacity is currently limited - not every cell is turned on and active.
So if you attempt to reassign your Starlink service to an address that is in a cell that hasn't been activated yet, SpaceX will deny the move.
And since capacity is limited - if you attempt to move service to a location that is already "at capacity", SpaceX will deny your move as well.
A lot of popular RV summer locations are already suffering from this - with some early arrivals happily connected via Starlink, while more recent arrivals are left with dormant gear that can not be used.

Paying $99/mo for a service you can't use because the area you are visiting is "at capacity" is frustrating indeed, although you can completely cancel your Starlink service without penalty and attempt to re-activate later.
But if your next stop is a remote boondocking area that SpaceX allows you to switch service to, having 300 Mbps in the middle of the desert could make all that frustration feel worthwhile.
These frustrations are all just side effects of taking fixed residential service on the road, using it in ways that Starlink does not officially support or endorse.
But at some point officially mobile Starlink service and hardware will be available, and that will change things dramatically.
TIP: RVers using Starlink have discovered that sometimes if they can't get "moved" to their actual location, playing guessing games and trying nearby addresses might find a location that the system does approve. Many people report good luck staying connected (at least somewhat) if they manage to get assigned to an adjacent cell that is not at capacity.
Truly Mobile Starlink - When?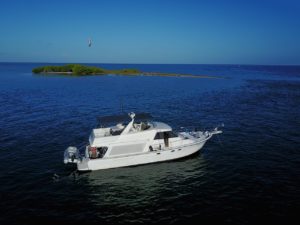 While SpaceX has been focused on the fixed residential market, back in March SpaceX filed with the FCC (our news story) for permission to deploy a version of Starlink for vehicles - with Elon Musk even mentioning RVs as a target, tweeting out to correct an article that assumed Starlink would naturally be coming to Teslas:
"Not connecting Tesla cars to Starlink, as our terminal is much too big. This is for aircraft, ships, large trucks & RVs."
Truly mobile-friendly Starlink will be a game-changer - able to automatically negotiate moving service to new locations without a manual address change being needed.
Mobile Starlink service will even be able to work on vehicles in motion just as well as when they are parked, opening Starlink up to cruisers on the water and allowing passengers to work remotely while making miles.
But while some sort of mobile Starlink service might be ready before the end of 2021 - there has been no information released as to if the current generation of hardware and data plans will work with truly mobile Starlink service.
Anyone counting on this next-generation mobility is advised to wait until the mobile hardware and service offering is ready.
But for those more interested in portable (set up manually in each location) service, the current Starlink hardware is worth consideration - if you aren't put off by the rest of the challenges.
Mobile & Portable Starlink Challenges
In addition to the concerns around capacity, service addresses, and mobility discussed above - there are additional reality checks that nomads considering Starlink should keep in mind...
Starlink Hates Trees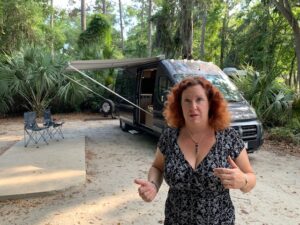 Even the tiniest obstruction between a receiver and a satellite will result in a brief connection drop, and since Starlink satellites are in constant motion through the sky - to avoid these drops, Starlink requires a wide open northerly view with no obstructions.
Even a single tree can lead to a dropped Zoom call, and camping deep in a shady forest is just not Starlink friendly at all.
The Starlink system has gotten increasingly better at recovering quickly from brief drops however, often keeping most of these disconnects invisible to tasks like typical web surfing and streaming.
Online gaming, video conferencing, VPN sessions, and remote desktop usage on the other hand are not nearly so forgiving, and many people have turned to bonding cellular and satellite connections together to mask any glitches if they are worried about making Starlink more reliable.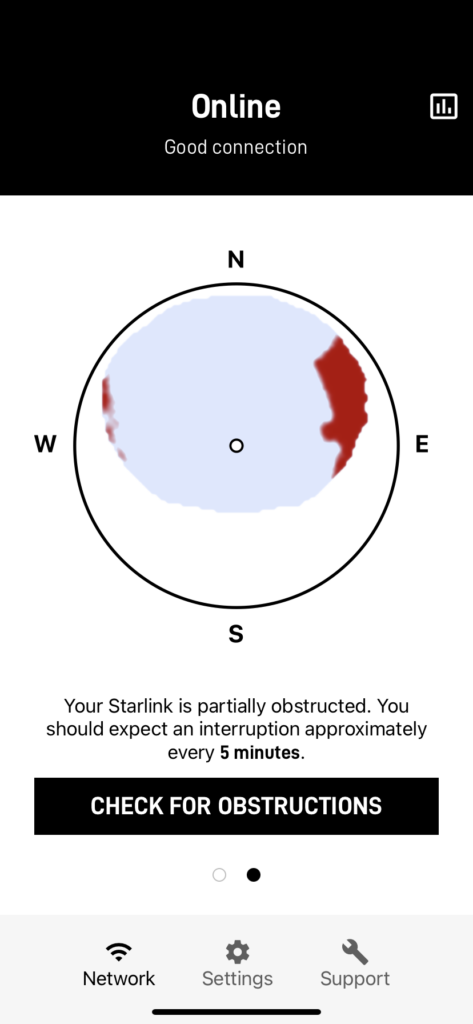 Eventually as more Starlink satellites come online the system will become better able to fail over to a backup satellite when a primary is blocked.
In April, Starlink began rolling out the first implementation of this feature:
"In the future, if communication with your assigned satellite is interrupted for any reason, your Starlink will seamlessly switch to a different satellite, resulting in far fewer network disruptions. There can only be one satellite connected to your Starlink at any time, but this feature will allow for choice of the best satellite. This feature will be available to most beta users in April and is expected to deliver one of our most notable reliability improvements to date."
But this technology can only prevent some drops, not all of them.
And as for parking in the deep forest – that is likely to continue to be a major challenge for Starlink, long into the future.
Starlink Is Power Hungry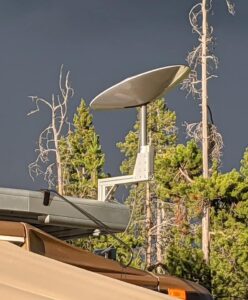 One of the major concerns with the first generation Starlink "Dishy" is that it consumes a LOT of power - and many off-grid RVers have discovered to their dismay that Starlink uses more power than even their residential refrigerators and other big loads.
Initial reports showed Dishy needing over 100W of power while in use, burning 2.4 kWh per day - absolutely sucking down all but the largest batteries if left on 24/7.
But in mid-May, SpaceX seems to have made a quiet adjustment to the Dishy units being sold - with new ones having a grey leg, and older ones a black leg.
SpaceX support claims the only difference is the leg color:
"The specs for all hardware that has shipped to date is identical, the only variation is that the Starlink Kits currently shipping have grey instead of black masts."
But several folks in the RV community have tested grey vs black legged Starlink receivers head-to-head, and observed consistently 30% less power consumption with the newer grey-legged model.
This is a significant improvement, and hopefully the true second generation Dishy (discussed below) improves things even further.
Starlink is Bulky
The Starlink "Dishy McFlatface" receiver is over 2 feet in diameter.
This is definitely much smaller than current generation dishes for geostationary service like HughseNet. But the bulk is still a consideration.
While Dishy might not be too big to store in the cargo bays of larger RVs - carting around Starlink will definitely present a challenge in smaller RVs, and especially in vans. And mounting on a roof will lead to a compromise in roof space for solar.
Even if future Starlink systems are somewhat smaller - satellite will always be at a disadvantage to cellular when it comes to size.
Starlink Can't Cross Borders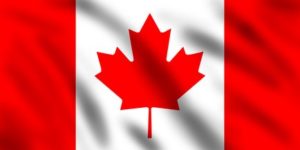 Currently, SpaceX will not allow Starlink hardware purchased in one country to be used in any other.
Until this limitation is addressed - USA based nomads dreaming of taking Starlink up into Canada or down into Baja will be frustrated.
And Canadian Starlink customers will need to seek alternatives for their winter snowbirding.
It seems that the Starlink service in each country is being run as legally independent entities - and there are currently no provisions for re-assigning hardware from one country to another country, or for enabling roaming service.
The billing and tax issues involved in moving service across borders are probably complex, and are a low priority for SpaceX since it is selling every Starlink it can build.
SpaceX hasn't launched service in Mexico yet, but the legal groundwork is in the works.
Hopefully once SpaceX is ready to bring Starlink to Mexico, the needs of travelers will be taken into account and some system will be set up to allow roaming.
Dishy Can't Take The Heat
Another Starlink concern that has been making headlines recently is that the current generation of Dishy hardware will overheat and shut down if its internal temperature rises above 122 degrees.
In parts of the country, some customers are now experiencing daily Dishy shutdowns - particularly if the unit is deployed on asphalt or in locations with little natural ventilation.
Fortunately this seems to only be a concern in the most extreme situations.
Dishy McFlatface - Second Generation Coming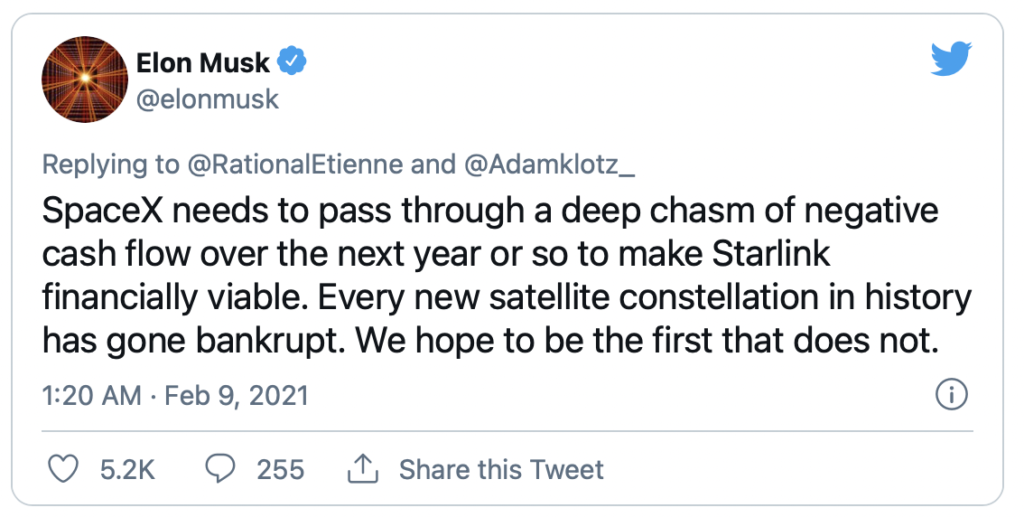 It costs SpaceX "well over $1,000" to build each of the "Dishy McFlatface" Starlink receivers, which it then sells for $499.
That is not a sustainable business practice - and Elon Musk has shared that bringing these costs down is absolutely critical for Starlink's future.
To that end - SpaceX has recently filed with the FCC for permission to sell a next generation Starlink terminal that "will have roughly the same capability at much lower cost".
The FCC application reveals a few details:
"Like its predecessor, these new units employ advanced phased-array beam-forming and digital processing technologies to make highly efficient use of Ku-band spectrum resources by supporting highly directive, antenna beams that point and track the system's low-Earth orbit satellites. However, they do so with a slightly smaller antenna than previously used."
The FCC applications reveals a smaller transmit antenna, but an identically sized receive antenna - so it is possible that the external "Dishy" shell may not be any smaller, and it may even look identical. But under the hood, things will be different.
Elon Musk shared that he eventually hoped to get the Dishy manufacturing costs low enough that they would be able to sell the receiver (without needing to subsidize it) for $300, or even $250.
Hopefully in addition to being cheaper to manufacture, this new second generation Dishy will be more power miserly and heat resistant too.
Starlink is Evolving (Rapidly!)
Future Starlink gear beyond this second generation model will likely continue to get cheaper, more capable, and more power efficient.
For those who are not in a rush, holding off on purchasing hardware until the network has had a chance to evolve might be a smart move.
The current generations of the Dishy, for example, will not be able to communicate fully with the frequency bands used by the Phase 2 Starlink rollout.
Starlink's Audacious Future, And Looming Competition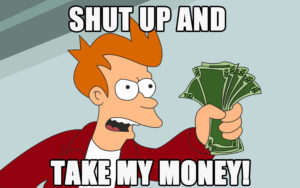 Elon Musk has shared that his overall number one goal for Starlink is "to not go bankrupt" - unlike every other company that has tried to build a satellite constellation in the past.
But it is going to take a massive investment to get there.
At Mobile World Congress, he said that he expected that SpaceX would need to spend $5-$10 billion to get Starlink to the point of being a profitable business, but that it would eventually cost upwards of $30 billion to fully build out the network and to keep advancing it enough to "avoid being made irrelevant by cellular".
But if SpaceX is able to pull its Starlink vision off - it expects that the business will eventually be profitable enough to fund building a city on Mars. With Martian Starlink service in orbit overhead, of course.
But long before Mars - Starlink has to prove itself on Earth.
And the competitions I heating up.
Starlink vs 5G
Will maturing 5G networks be able to steal Starlink's thunder?
5G coverage and speeds will be ramping up dramatically in 2022 - and 5G-powered home internet offerings with unlimited data plans may diminish the customer interest in Starlink in many areas.
For the latest on 5G, see our major update:
5G Industry Update: 5G Routers, Hotspots & Antennas Are Here – But Should You Wait?
Starlink vs OneWeb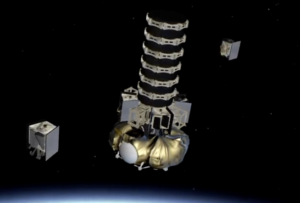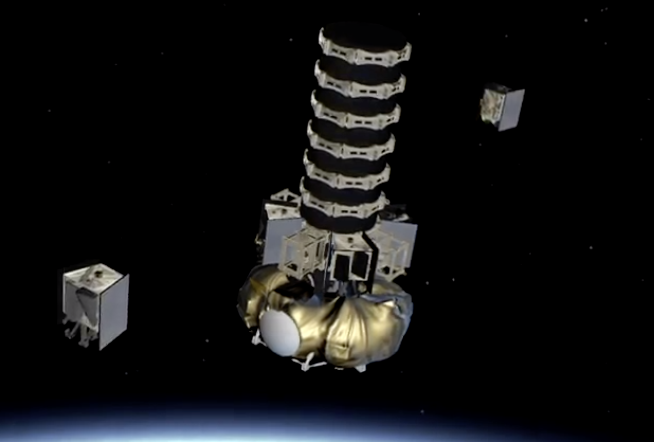 Will OneWeb's constellation prove to be a viable Starlink competitor?
With over 248 satellites launched already, and a steady pace of one launch a month set to continue through he end of the year - the resurrected from bankruptcy OneWeb (see our story) may actually beat SpaceX to being able to have next-generation satellite service in Alaska and other points north.
Unlike SpaceX's direct-to-consumer push, OneWeb is working to deploy service via partners.
We expect OneWeb will be well positioned to power specialized offerings, for example - taking KVH's marine offerings to an entirely new level of performance and value.
SpaceX has a huge head start, but don't count OneWeb out just yet.
Will Amazon Ever Launch Project Kuiper?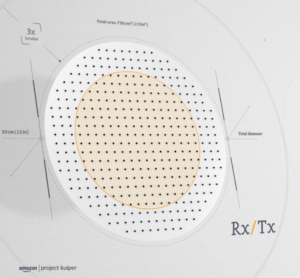 And of course, there is Amazon's mysterious Project Kuiper satellite constellation (our news story) in the pipeline too - late to the party, but backed by Amazon's infinitely deep pockets.
Amazon hasn't revealed many details about Kuiper yet outside of mandated legal filings, but it did recently announce that it had contracted with ULA for nine Atlas V launches in the years ahead to get Kuiper off the ground.
This probably gets Kuiper started while Amazon waits for Blue Origin (owned by Amazon's Jeff Bezos) to actually get its oft-delayed reusable New Glenn rocket working.
The Atlas V launches are just a stopgap - Jeff Bezos and Amazon would hate to resort to going to SpaceX for launch services, but if New Glenn keeps slipping Amazon might eventually have no other choice.
ViaSat Fights Back, In Court

Geostationary satellite broadband leader ViaSat (which owns Exede) is fighting back against the low-earth-orbit satellite onslaught - taking SpaceX and the FCC to court to try and block any additional Starlink launches until an additional lengthy environmental review can be completed.
ViaSat is also trying to reverse the FCC's Rural Development Opportunity Fund award to SpaceX, which will provide nearly $900 million to help subsidize service in certain underserved areas.
ViaSat is hoping its army of lawyers can buy time until its ViaSat-3 (the "World's Highest Capacity Satellite") launches in 2022.
But even if ViaSat-3 really can deliver on its immense raw bandwidth promise, the speed-of-light will always leave even the most advanced geostationary satellite at a latency disadvantage compared to LEO constellations.
Concluding Thoughts: Starlink for RVers & Cruisers
If you happen to be spending extended periods of time in remote areas without cellular service or trees - Starlink service might just be a dream come true for you.
But overall - if you are not ready to be on the bleeding edge of beta service - Starlink is NOT recommended for most RVers or cruisers just yet.
Eventually though - we expect that Starlink will become an increasingly common component of many mobile connectivity arsenals.
But it will be just a component - complementing cellular, not replacing it.
To that end, planning ahead to eventually add Starlink into your systems might be worthwhile. Investigate mobile routers that allow multiple WAN sources like cellular and Starlink, potentially bonded for additional reliability.
And keep your eye on Starlink - things are evolving rapidly, and we expect significant new developments as soon as August once the remainder of the first shell of satellites is ready to fully enter service.
We recently published our personal take on when we see Starlink fitting into our own connectivity arsenal for our boat, bus, and van travels:
For nomads looking for other places to geek out about Starlink, there are two Facebook groups of note to check out:
Starlink for RVers and other mobile users - Started by MIA member Evin Carr, and filled with a lot of familiar faces from the Xscapers community starting to experiment with Starlink on RVs around the USA.
Starlink for Overlanders - Started by Marcus Tuck (who is also an MIA), focused on Starlink for people planning more global-scale overland voyages.
For a deeper dive into what it will take to make Starlink truly mobile, see our post (and video) from April:
Starlink Reality Check for Mobile Satellite Internet – What To Expect, And When?
And for information on the beta program, see our in depth look from February:
Starlink Begins Global Pre-Orders for Satellite Internet Service – Beta Expands Again
Further Reading
And here is all of our recent satellite internet coverage: