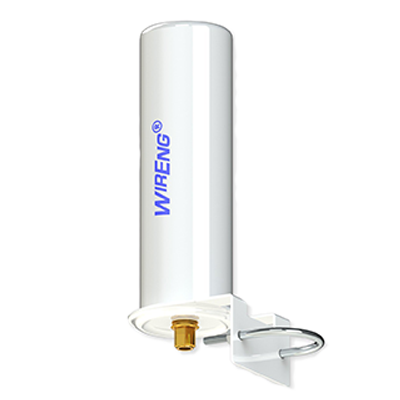 The WirEng BoatAnt is an omni-directional 4G LTE cellular antenna made to marine grade construction.
Specifications
Model:

BTA-50-OHM

Type:

Omni-Directional

Impedance:

50 Ohms

Cable Type & Length:

Connector:

N-Female
Internal Ground Plane: Yes

Dimensions:

7.8" x 2.4" x 2.4" / 1.2 lbs

Mounting:

Pole / Mast
Frequency / Gain:
700-800 Mhz: 8.0 dB
824 - 894 Mhz: 8.4 dB
880 - 960 Mhz: 8.6 dB
1710 - 1880 Mhz: 9.2 dB
1850 - 1990 Mhz: 9.4 dB
2110 - 2170 Mhz: 9.6 dB
2.3 - 2.5 GHz: ??

Retail Price:

$299.99
Testing Status: We purchased this antenna in 2015 at the original price of $82.99 (it's had several price increases over the years since) and have had it featured in our past head-to-head testing. It's a solid performer, but with the price increase - it's no longer an easy option to consider.
Our results so far are shared in the member area below, and in our testing notes:
A Full Review of this Product is Available to our Members

We are honored to be able to present the above product overview for free without 3rd party advertising.
In thanks for funding this resource center our members have access to the in-depth unbiased review of this product based on our extensive hands-on time and testing.
If you're a member, please log in above to read the review.
Purchasing Options
Amazon | WirEng | Best Cellular Distributor
NOTE: WirEng also has a BoatAnt2 MIMO model that looks externally similar to the BoatAnt, but internally is totally different and in our testing did not perform nearly as well.