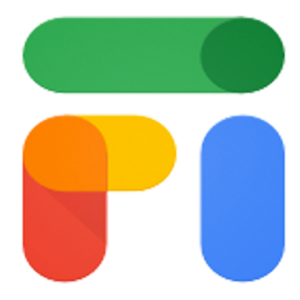 Google Fi, formerly known as Project Fi, is a unique cellular service that uses multiple cellular networks and Wi-Fi behind the scenes - automatically picking the best partner wherever you happen to be.
When Google announced Project Fi in April 2015, the initial two partner networks were Sprint and T-Mobile - giving Google access to the combined coverage maps of the third and fourth largest cellular carriers in the country. In June 2016, they added regional carrier U.S. Cellular to the line-up.
Google Fi currently supports 5G on unlocked phones that work with Fi and are compatible with T-Mobile's 5G network.
Google Fi's Flexible Plan starts at $20/month for 1 user (plus taxes and fees), and then $10 for each GB of data used. If additional people are included on the plan (up to 6 people), the monthly rate goes down slightly. The plan includes unlimited talk, text, and support for mobile hotspot use.
Google Fi also offers a data only SIM option for tablets and hotspots, but it is not readily accessible to non-customers.
In September 2019 Google Fi announced their Unlimited Plan. Starting at $70/month, it includes high speed data up to 22GB. After 22GB, data speeds are substantially throttled - down to 256kbps (2G speed). Like the Flexible Plan, additional users (up to 6) can be added, reducing the monthly fee slightly.
If you want additional high-speed data after the 22GB usage cap has been met, you can manually purchase more at a price of $10/GB. And video is may be reduced down to 480p (DVD quality).
One nice feature of Google Fi is that the Unlimited Plan includes International data and texting for over 200 countries at no extra charge, making this an attractive plan for travelers who visit other countries frequently. International data can be purchased on the Fi Flexible plan also, for $10/GB. The only caveat is that you must activate your service in the U.S., and they expect you to use your service predominately in the U.S.
From their T&Cs:
The Services are offered only to residents of the United States. The Services must be primarily used in the United States and are not intended for extended international use. Further, the Services are designed for use predominantly within our network. If your usage outside our network is excessive, abnormally high, or cause us to incur too much cost, we may, at our option and sole discretion, suspend your Google Fi account, terminate your service, or limit your use of roaming.
For awhile Google Fi did not seem to be enforcing these terms. But in late 2019 and early 2020, we have begun to see reports of Google Fi threatening to shut down service on users who have been traveling internationally for several months. So keep this in mind if you plan to be out of the country for extended periods.
Until November 2018, when Project Fi was rebranded to Google Fi, the service had a very limited selection of compatible smartphones. While the list of compatible phones is now greatly expanded, not all phones can take advantage of Google Fi's multi-carrier switching, use over Wi-Fi and international features.
Those considering a non-Fi device should consult Google's support article before signing up for service to discover specific device limitations.
Google also rolled out a built-in VPN service and an "enhanced networking" service that improves transitions between networks, particularly between cellular and WiFi. These two features only function with phones that are fully compatible with Google Fi.
Testing Status
We carried a Project Fi account (before it became Google Fi) for about a year and can report it works as advertised.
Policies & Perks:
Carrier Networks Used: T-Mobile, Sprint, US Cellular
Carrier Relation: MVNO
Plan Types Available: Phone, Data only
Device Types Permitted: Any - although not all will work properly. Google Fi has a limited set of fully-compatible phones that can take advantage of all of Fi's features .
Device Purchase Required: No, but can purchase a device. Smartphones that are not specifically designed to take advantage of Google Fi will have a more limited feature set.
Mobile Hotspot Use: All data is available for mobile hotspot use except for on iPhones outside the US.
Throttling: Flexible Plan - None. Unlimited Plan - throttled down to 256kpbs after 22GB.
Network Management: "Yes. Google Fi engages in reasonable network management policies to protect its network, systems, equipment, services and users from harm, ensure reliable, quality services to its users, and improve its services."
International Roaming: Data can be used around the world at the speeds depending on your device and what the roaming partner supports. Data is included at no extra charge on the Unlimited plan, and can be added to the Flexible Plan for $10/GB. Bill Protection is enabled (see 'Overage Charges' below).

The majority of your data should be used within the US, or you risk the possibility of termination
Google Fi does not specify what the threshold is for how long you can use the service without termination, but we have seen reports of threats of termination after 5 months of international travel
iPhones cannot use mobile hotspot data internationally

Domestic Roaming: Phones specifically designed for Google Fi use the native coverage map of three major US carriers domestically - Sprint, T-Mobile, and US Cellular. Plans include the domestic roaming agreements each of those carriers have for phone & TXT service, and data is reduced to 256 kpbs speeds when roaming.

Non-Fi phones are limited to T-Mobile's network.

Plan Period: Month
Data Roll Over: On Unlimited Plan, no. On Flexible Plan, you set a budget with Google Fi for your projected data needs, and unused data is then credited back to you on your next bill.
Overage Charges: Data is priced on an as-you-use it basis at $10/GB (not rounded up - you use 1.3 GB, you're charged $13). With their Bill Protection feature included on all accounts, billing is capped at $60 for data usage after 6GB of usage. Customers can then use up to 15GB of data at high speed - still capped at only being billed for 6GB of usage. After 15GB of data are used, speeds will be throttled to 256kbps, for an unlimited amount of data. Or customers can elect to resume billing at $10/GB for high speed. Group plans offer higher thresholds.
Streaming: No additional streaming services are provided with prepaid accounts.
Lines Per Account: 6 line limit
Related Articles & Videos:
---
Potential Alternatives to Consider:
For other featured cellular data plans ideal for RVers and Crusiers - here's some other options to consider:
Learn More About Selecting Cellular Data Plans Explore Our Comparative Pricing Grid
---
This Review Contains Additional Member Exclusive Content

We are honored to be able to present the above overview for free without 3rd party advertising or sponsorships. We are not paid by the manufacturer of this product to provide this listing or review, and nor are we selling this equipment or plan (purchasing links are provided below as a courtesy and some may be affiliates).
Our members have funded this resource center and any extensive hands on time
we have spent with the product to review it.
The in-depth portions of this review are made available to them which might contain: hands on testing notes, field testing data, user interface tour, product analysis, comparison to alternatives, setup tips, video tutorial, insider tips, vendor discounts and fellow member experiences.
If you're a member, please log in to continue with this review.
If you're not a member.. please consider joining us!
Purchasing Options
Selecting the right cellular data plan for your mobile internet needs is only one part of the equation. Here's some further guides on understanding the selection process as well as the additional gear you might need.