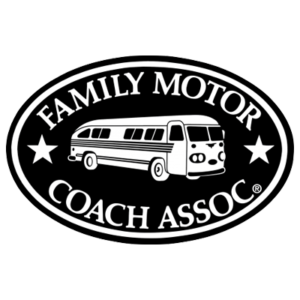 The Family Motorcoach Association offers two data plans to their members that may be of interest to RVers. One is on Verizon and one is on Sprint.
This guide focuses on the Verizon based data plan offered by FMCA.
This plan is only available to FMCA members.
FMCA Verizon Plan Information
The FMCA and Verizon have partnered to offer 25GB of LTE speed data, then unlimited but very slow hard throttled data through the end of the month reported to be at 2G speeds.
The plan includes the current flagship mobile hotspot device purchased upfront for a penny.
This member-only plan requires a minimum of 2 years remaining on the membership. This qualification is automatically checked before sign-up via their website.
For a new FMCA member, this is an upfront $160 cost to join for two years. Be sure to sign up for the Verizon plan within 30-days, or risk no longer meeting the requirements of having 2 years left on your membership.
Existing members who have less than 11-months of membership left will need to renew for 2-years to qualify, a $145 expense.
Once you meet the FMCA membership qualifications, you then will be handed off to Verizon to set up the plan. They will require a 2-year contract with a $175 pro-rated early termination fee should you cancel beforehand.
Currently Available Plan:
Plan Specifications:
Carrier Networks Used: Verizon
Carrier Relationship: Directly Partnered MVNO
Plan Types Available: Hotspot
Device Types Permitted: Hotspot
Unlimited: Technically, although only 25GB is at high-speed
High-Speed Mobile Hotspot Use: All
Throttling: 2G speeds after 25GB
Network Management: None
Video Streaming Resolution: 720p
5G Access: No
Device Purchase Required: Yes
Plan Period: 2 Years
International Roaming: No international usage is included.
Domestic Roaming: Yes
Data Roll Over: No
Overage Charges: No
Lines permitted per account: 1
---
News, Videos & Status:
We have not tested an FMCA Verizon plan.
Videos:
News Updates:
---
Purchasing Options
Getting the Plan
You must contact FMCA by calling Member Services at (800) 543-3622 or online at FMCA.com.
For the Verizon plan specifically, after you have confirmed or renewed your FMCA membership, you can proceed to their Verizon Sign Up page - which will direct you to Verizon to set your plan up. Be sure to use the same e-mail address your FMCA membership is under so that you can be verified. You'll then be dealing directly with Verizon at this point, and need to pass their account qualifications - including a credit check.
Any special requests (such as adding the line to an existing account, not purchasing a Jetpack you might not need) should be directed to the carrier.