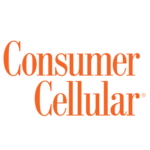 Consumer Cellular is an AT&T and T-Mobile based MVNO providing service primarily targeted to the retired demographic. They offer flexible monthly smartphone plans that do not 'officially' include the ability to tether according to their Terms of Service. However, Consumer Cellular representatives will inform you that tethering on these plans is permitted - just utilize your phone's mobile hotspot feature.
Consumer Cellular used to offer data only plans that could be used on a mobile hotspot device that you purchased through them. Data only plans are currently in retirement.
They also offer a multifunction device called a GrandPad that acts as a simple phone, photo and tablet device for seniors with caregiver remote-management features.
Which carrier they assign you to is dependent upon the home zip code used, and which carrier provides the best coverage there.
They offer a 5% discount to AARP members.
Testing Status:
We do not keep a Consumer Cellular plan in our testing arsenal.
Policies & Perks:
Carrier Networks Used: AT&T, T-Mobile
Carrier Relation: MVNO
Plan Types Available: Phone - all plans include voice, text, and data.
Device Types Permitted: Phones, GrandPad (Tablet)
Device Purchase Required: No, but can purchase a device
Mobile Hotspot Use: Known to be permitted. Per language in TOS: "plans (unless specifically designated for tethering usage) cannot be used for any applications that tether the device (through use of, including without limitation, connection kits, other phone/smartphone to computer accessories, BLUETOOTH or any other wireless technology) to Personal Computers (including without limitation, laptops), or other equipment for any purpose." However, multiple representatives of Consumer Cellular have confirmed that you can use data from a phone plan via tethering or mobile hotspotting.
Throttling: If you use more than 35GB/month, your data speeds will be throttled - to an unspecified rate. When pushed, PR replied: "We aren't able to give an exact speed given so many external factors that play into that number." If you need more high-speed data, you can contact customer service - 10GB data boosts ($10/10GB) are available up to 55GB.
Network Management: Always prioritized behind native T-Mobile or AT&T postpaid plans.
International Roaming: Consumer Cellular's Service is intended for use within the United States, Puerto Rico and U.S. Virgin Islands. Generally, your Service will not work when outside of these areas. However, there may be times when the Service does work internationally. If the Service works when roaming internationally, you will be charged international roaming
Domestic Roaming: Yes - plan dependent. May incur overage charges.
Plan Period: Monthly
Data Roll Over: None
Overage Charges: Yes. If you use more data than is on your plan, you will be automatically upgraded to, and billed for the next larger plan. After 35GB (their largest plan), your access to high speed data will be reduced, and you will experience slower speeds for the remainder of your billing cycle. If you exceed 35GB you can contact customer service to review options for purchasing additional amounts of high-speed data at $10/10GB up to 55GB.
Streaming: No streaming services bundled, but no speed throttled either.
Unlimited: Advertised, but the plan is 35GB high-speed data, then throttled to 2G speeds.
Accounts: For $15.00 a month per line, you can add family lines to your cellphone plan, sharing in talk/text/data allowance on the plan.
Device Lock/Unlock Policy: Consumer Cellular will provide the unlock code upon request, provided that you meet certain criteria including, but not limited to the following: (a) you have paid for your Device in full; (b) the equipment has been active on Consumer Cellular's service for at least six months and the account is in good standing
Data Only Plans - Retired ~mid-late 2019
Consumer Cellular once offered the option to add on a mobile hotspot device, with full data tethering capabilities.
You needed to purchase a mobile hotspot device (such as the ZTE Home Phone Base) to paid a data only plan:
10GB/$45 - always network managed
20GB/$55 - always network managed
Related Articles & Videos:
---
Potential Alternatives to Consider:
For other featured cellular data plans ideal for RVers and Crusiers - here's some other options to consider:
Learn More About Selecting Cellular Data Plans Explore Our Comparative Pricing Grid
---
This Review Contains Additional Member Exclusive Content

We are honored to be able to present the above overview for free without 3rd party advertising or sponsorships. We are not paid by the manufacturer of this product to provide this listing or review, and nor are we selling this equipment or plan (purchasing links are provided below as a courtesy and some may be affiliates).
Our members have funded this resource center and any extensive hands on time
we have spent with the product to review it.
The in-depth portions of this review are made available to them which might contain: hands on testing notes, field testing data, user interface tour, product analysis, comparison to alternatives, setup tips, video tutorial, insider tips, vendor discounts and fellow member experiences.
If you're a member, please log in to continue with this review.
If you're not a member.. please consider joining us!
Purchasing Options
Selecting the right cellular data plan for your mobile internet needs is only one part of the equation. Here's some further guides on understanding the selection process as well as the additional gear you might need.