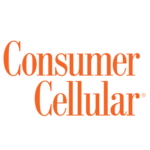 Consumer Cellular is an AT&T and T-Mobile based MVNO providing service primarily targeted to the retired demographic. They offer flexible monthly smartphone plans that do not 'officially' include the ability to tether according to their Terms of Service. However, Consumer Cellular representatives will inform you that tethering on these plans is permitted - just utilize your phone's mobile hotspot feature.
Plan Information
Consumer Cellular used to offer data only plans that could be used on a mobile hotspot device that you purchased through them. Data only plans are currently in retirement.
They also offer a multifunction device called a GrandPad that acts as a simple phone, photo and tablet device for seniors with caregiver remote-management features.
Which carrier they assign you to is dependent upon the home zip code used, and which carrier provides the best coverage there.
They offer a 5% discount to AARP members.
Currently Available Plans:
10GB - $40
15GB - $50
Unlimited (35GB of highspeed data) - $60
Plan Specifications:
Carrier Networks Used: AT&T, T-Mobile
Carrier Relationship: MVNO
Plan Types Available: Phone - all plans include voice, text, and data.
Device Types Permitted: Phones, GrandPad (Tablet)
Unlimited: Yes, but with a high speed data cap of 35GB
High Speed Mobile Hotspot Use: Yes, up to plan limit
Throttling: Yes, after 35GB on the unlimited plan
Network Management: Always prioritized behind native T-Mobile or AT&T postpaid plans.
Video Streaming Resolution: 1080p
5G Access: No
Device Purchase Required: No, but can purchase a device
Plan Period: Monthly
Domestic Roaming: Yes, with roaming fees.
Data Roll Over: None
Overage Charges: Yes. If you use more data than is on your plan, you will be automatically upgraded to, and billed for the next larger plan. After 35GB (their largest plan), your access to high speed data will be reduced, and you will experience slower speeds for the remainder of your billing cycle. If you exceed 35GB you can contact customer service to review options for purchasing additional amounts of high-speed data at $10/10GB up to 55GB.
Lines permitted per account: Up to three
Extras:
---
Potential Alternatives to Consider:
Some of our TOP PICK Cellular Data Plans to also consider:
Learn More About Selecting Cellular Data Plans Explore Our Comparative Pricing Grid
---
Related News & Videos:
This Review Contains Additional Member Exclusive Content!
We are Honored to be Member Funded!
No ads, no sponsors, no selling (but may contain affiliate links)
Our members fund our in-depth independent reviews.
This entry may contain additional member exclusive content such as testing notes, field testing data, user interface tours, comparisons to alternatives, analysis, tips, videos and discounts.
Members also get interactive guidance, alerts, classroom and more.
Purchasing Options
Selecting the right cellular data plan for your mobile internet needs is only one part of the equation. Here's some further guides on understanding the selection process as well as the additional gear you might need.