Key Points:
Advertised 'Unlimited' Plan offers slowed data speeds after 35GB of high-speed data for $60
Available on either AT&T or T-Mobile
Usable via mobile hotspot from a phone or tablet device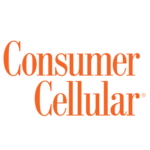 Retiree-focused Consumer Cellular, an AT&T and T-Mobile MVNO, has re-worked their plan offerings. They have increased the price on two plans, and have introduced an 'Unlimited' Data Plan.
This 'unlimited' data plan offers 35GB of high-speed data, and then 'unspecified' throttled data speeds after 35GB of use.
Which carrier they assign to you - AT&T or T-Mobile - is dependent upon the home zip code used, and which carrier provides the best coverage there. However, customer service reps have indicated that you can choose your carrier if you contact them directly.
All plans are viable for hotspot data use from a phone or tablet device. Plans are always subject to network management and lower priority than a direct carrier plan.
Video Version
Subscribe to our YouTube Channel
New Unlimited Plan
Consumer Cellular's new Unlimited Data Plan is priced at $60/month for a single line of service. AARP members receive a $3 discount on this plan, bringing the price to $57/month. Shared multi-line accounts are also available for just $37.50/line.
Consumer Cellular offers a questionable definition of the word 'Unlimited' - as if often the case for cellular data plan companies. Data usage is technically unlimited, but after 35GB of use, speeds are hard throttled to slower speeds (presumed to be 2G like their former 25GB plan).
However, do note, that much of the fine print across Consumer Cellular's pages is more in line with what we would consider network management practices: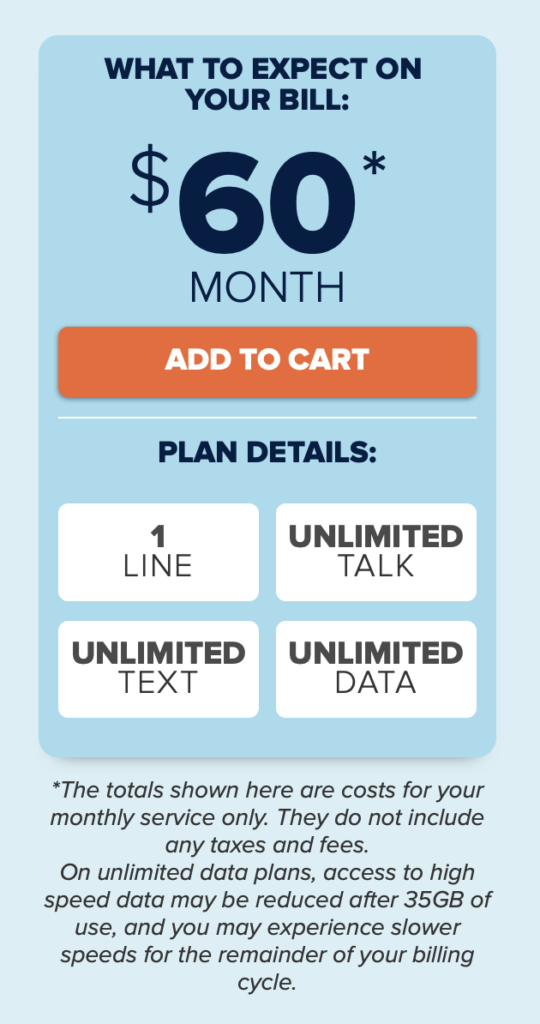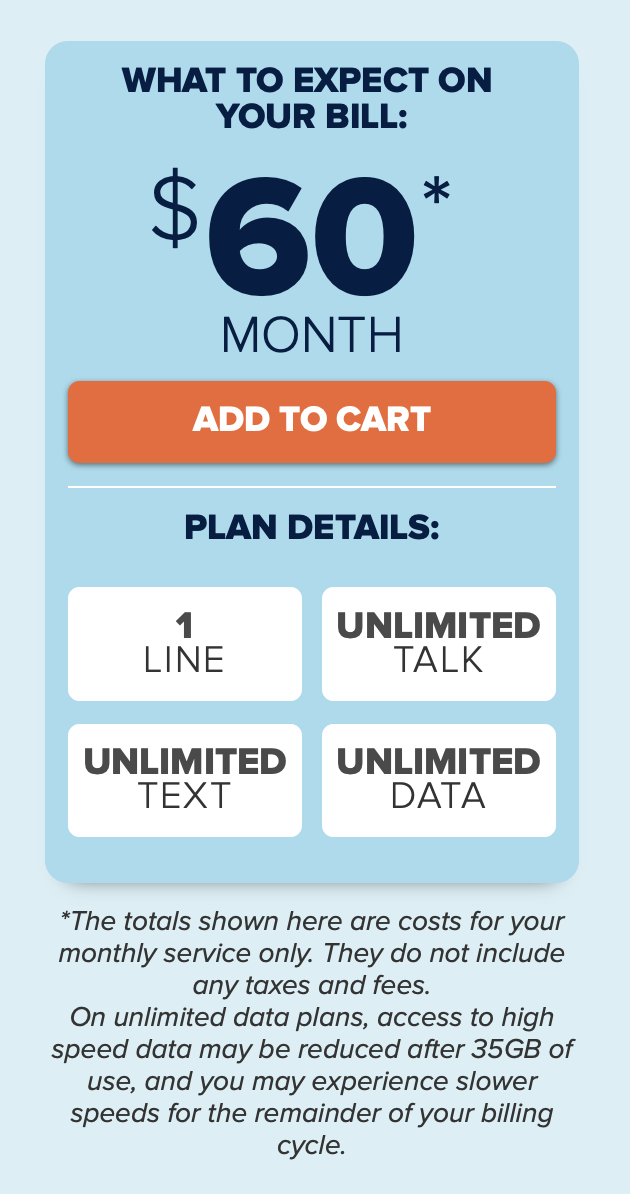 The data plan sales page and fine print on the Consumer Cellular plan page words practices after 35GB of data usage as "may be reduced after 35GB of use' - indicating to us a network management practice.
The wording in their FAQ is a bit different, alluding to possible throttling: "after 35GB of use, your access to high-speed data will be reduced, and you may experience slower speeds for the remainder of your billing cycle."
Both customer service, and public relations (PR), confirmed that Consumer Cellular is actually implementing a hard throttle after 35GB. PR was unable to provide specific info on what the throttle speed is, instead stating: "We aren't able to give an exact speed given so many external factors that play into that number."
All data is available for use via mobile hotspot from a phone at no extra charge, although you may need to contact a rep to enable the feature. All data used on Consumer Cellular is subject to network management.
If you utilize your entire 35GB high-speed data bucket, you can tack on an additional 10GB of high-speed data for $10. The plan is eligible for two 10GB data bumps per month, which creates these plan pricing schemes (without AARP discount considered):
35GB for $60
45GB for $70
55GB for $80
Plan Line-Up Changes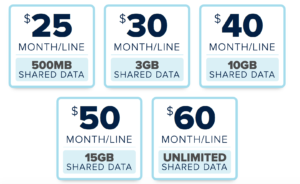 Previously, Consumer Cellular's largest plan was labeled as a '25GB Plan' for the same price as the new 'unlimited' plan. The 25GB plan is no longer available.
Still available are a 10GB shared data plan and a 15GB shared data plan. Both of these plans include mobile hotspot capability and now have slight price increases.
Consumer Cellular no longer offers plans without data. Previously, two non-data plans were offered. Now, the cheapest plan ($20) comes with 500MB of data.
With the introduction of their 'Unlimited Data Plan' option, Consumer Cellular found room to increase the price of their 10GB plan from $35 to $40 per month. They increased the price of their 15GB plan from $45 to $50 per month. Both plans are eligible for AARP discounts of 5% per month.
Neither of the 10GB or 15GB plans offer unlimited 2G speed data after you hit your data cap - instead, once you've hit your 10GB or 15GB data cap, you are automatically upgraded to the next largest plan level - and corresponding billing. If you wish to return to your smaller capped plan, you must manually do so after the billing cycle is over.
Quick Analysis
Consumer Cellular has been in the MVNO market for as long as most - and has historically focused on retirees. As their target audience moves towards smart devices with capabilities requiring data, it looks as if they are attempting to provide that service.
AARP members receive a 5% discount per month on any Consumer Cellular plan. Plans are eligible for multi-line discount as well, but all data on a multi-line plan is shared.
Consumer Cellular plans are approved for phone or tablet use only, but personal hotspot data use can be used from those devices - although you may need to contact a rep to enable that feature. Plans are always subject to network management.
No roaming - domestic or international - are included in the plans. If you happen to roam, you may be billed for it.
Misleading wording on their website in regards to data management practices on their unlimited plan gives us pause.
Bonus Member Only Content Available!
We go extra for our premium members - who make this resource center possible (did you notice the lack of 3rd Party advertising?). We have included some additional information in this news article just for our members - analysis, guidance and/or insider tips.
If you're not yet a member, please consider joining us. Extra content like this is one of the many perks we offer - in-depth content, guidance, discounts, alerts, classroom and more.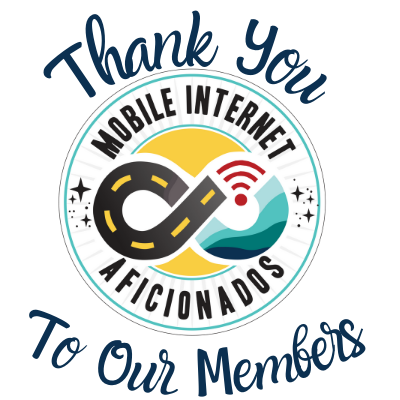 If you are already a member, please log in above to see the special content we have prepared for you.
Related News Stories

Related Guides: