Consumer Cellular, an AT&T and T-Mobile MVNO, is adding more data to their current phone plans - at no extra cost to customers.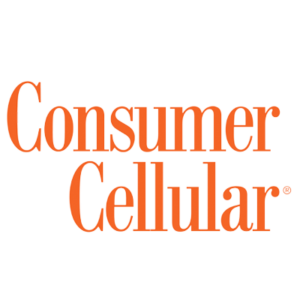 Consumer Cellular offers phone and tablet based plans with seniors being their target market. Consumer Cellular is know for solid customer service, and recently formed a retail partnership with the retailer Target.
You cannot choose between T-Mobile and AT&T on Consumer Cellular. The carrier they assign you to is dependent upon the home zip code used to set up a plan.
Historically, Consumer Cellular has treated tethering/mobile hotspotting of data as a 'gray area'. While their current Terms of Service prohibit tethering, several customer service representatives confirmed they can enable the personal mobile hotspot feature by request at no extra charge.
Video Version
Subscribe to our YouTube Channel
Data Increases
Consumer Cellular's current data plans must include a talk package for the smartphone:
250mins talk - $15 per month
Unlimited mins talk - $20 per month
Unlimited texting is included in the data portion of all data phone plans, which the options now are:
10GB data (previously 5GB) - $20 per month plan
15GB data (previously 10GB) - $30 per month plan
25GB data (unchanged) - $40 per month plan
So, for a 10GB plan with the lowest amount of talk permitted, you will pay $35/month.
For a for a 15GB plan with the lowest amount of talk permitted, you will pay $45/month.
for a 25GB plan with the lowest amount of talk permitted, you will pay $55/month.
If you request the mobile hotspot feature be turned on, you'll be able to use your full data allotment at full speed as a hotspot.
Service Notes
Consumer Cellular customers are always prioritized behind native T-Mo or AT&T postpaid plans.
If you go over your plan's limit of minutes or data during the month, Consumer Cellular automatically upgrades you to a plan that covers the amount you've used.
Their largest data plan offers 25GB of data. After 25GB, access to high speed data will be reduced, and you will experience slower speeds for the remainder of your billing cycle. If you exceed 25GB, you can contact customer service to review options for purchasing additional amounts of high-speed data.
Consumer Cellular allows you to bring your own phone or tablet to their service - or they will sell you a phone or a multifunction tablet device called a GrandPad, which acts as a simple phone, photo and tablet device for seniors with caregiver remote-management features.
A 5% discount is offered to AARP members using Consumer Cellular.
Until recently, Consumer Cellular offered data only plans which could be paired with their hotspot data devices. These plans are not currently available to new customers.
For further information on the policies of Consumer Cellular plans, see our gear center guide:
Guide to Consumer Cellular Plans
Related Information & News Stories: