Mobile Satellite Internet Resources
Internet from Space? Internet EVERYWHERE you go? Is it a dream or a reality?
Not being tied to cellular towers or Wi-Fi is a dream of many RVers and cruisers. But current geostationary satellite technology has many considerations.
Things are really ramping up for an exciting future! Track the latest in low earth orbit options launching now to create SpaceX, OneWeb and Project Kuiper.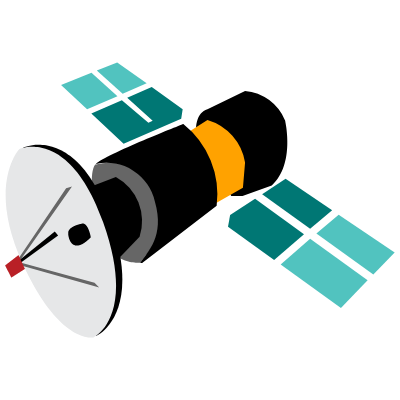 Mobile Satellite Internet Options
Our Satellite Internet guide overviews the present and emerging mobile satellite options - from the challenges with geostationary options like HughesNet and RVDataSat, to the realities of low earth orbit options now launching from SpaceX, OneWeb and Project Kuiper.
Here's our mid-2021 Starlink Update with all of the latest considerations for the present and future of mobility:

There's lots of satellites launching, and we're tracking this industry closely. Here's all our news stories in one place:
Here are our gear center entries for broadband and communicator style satellite systems to learn more about the various options out there: