Key Points:
SpaceX has begun deploying the first satellites the will make up the second generation Starlink constellation.
The new "V2 Mini" satellites are physically much larger than the first generation Starlink satellites, and are claimed to have 4x the capacity. But they are tiny compared to the full-sized V2 satellites which will require SpaceX's upcoming Starship and Super Heavy booster to launch.
The V2 Mini satellites allow SpaceX to move forward with the second generation constellation, without waiting for the upcoming Starship launch system to be ready.
Future full-size V2 satellites are expected to add direct-to-cellular communication, and potentially more additional capabilities.
Earlier this week, SpaceX launched the first 21 satellites that will begin to build the second generation Starlink constellation.
This is a major milestone for SpaceX - the new generation of Starlink satellites support 4x the data throughput of the first generation, and will enable Starlink to serve even more potential customers - especially in congested areas.
But the Starlink V2 satellites are physically much larger (and heavier) than the first generation, and SpaceX is only able to launch 21 of the scaled down V2 Mini satellites at a time with the Falcon 9 launch vehicle. The makes for a much slower constellation deployment than the V1 constellation launch campaign, which was able to launch 54 - 60 satellites at a time.
For the Gen2 Starlink constellation to really get off the ground, SpaceX's massive Starship and Super Heavy booster will still be needed.
So just what is new in V2?
Starlink V2 Mini Video Overview
Starlink Gen2
Even though they have not yet fully completed building out the initial Gen1 constellation, SpaceX recently received FCC authorization to begin launching the first 7,500 satellites (out of 30,000 planned) that will make up a new Gen2 Starlink constellation that will be focused on bringing a new generation of capabilities to the market.
SpaceX describes the Gen2 constellation this way:
"With the recent authorization of our second-generation network, or "Gen2," SpaceX will provide even faster speeds to more users. This new authorization enables SpaceX to launch additional, much-improved spacecraft with significantly more throughput per satellite than the first-generation systems. For the end consumer, this means more bandwidth and increased reliability. As a result, millions of more people will have access to high-speed internet no matter where they live."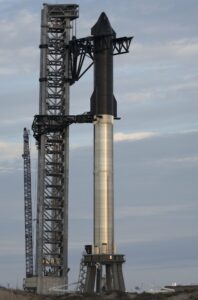 The V2 satellites increased throughput is accomplished via new more powerful phased array antennas, and by switching to using E-Band for the backhaul to ground stations to free up more Ku-Band and Ka-Band bandwidth for customer downlinks.
All this additional capability requires much larger solar panels, and a much bigger satellite overall.
SpaceX is also planning to enable additional payloads to ride along with Gen2 - like the proposed T-Mobile Coverage Above & Beyond initiative that aims to enable Starlink satellites to carry piggyback cellular antennas that can act like cell towers in orbit to deliver basic messaging capabilities to normal everyday cell phones.
Waiting For Starship
SpaceX had originally designed the Starlink Gen2 constellation around its massive fully-reusable Starship and Super Heavy booster.
But as a backup plan in case Starship fell behind schedule - SpaceX also designed a smaller version of the V2 satellite that could fit into the current Falcon 9 launcher.
SpaceX describes the V2 Mini this way:
"SpaceX will soon launch a new generation of satellites that are larger and more capable than earlier generations. We call these satellites "V2," and there will be two separate versions of this satellite design: one that is compatible with the Falcon 9 launch vehicle, and one that is compatible with the Starship launch vehicle. When we launch V2 satellites on Falcon 9, they won't be the full-size version that are designed to be launched on Starship. The V2 satellites launched on Falcon 9 are a bit smaller, so we affectionately refer to them as "V2 Mini" satellites. But don't let the name fool you, a V2 Mini satellite has four times the capacity for serving users compared to its earlier counterparts."
With Starship yet to have its first orbital test flight, having a backup plan lined up is proving to have been a smart move indeed.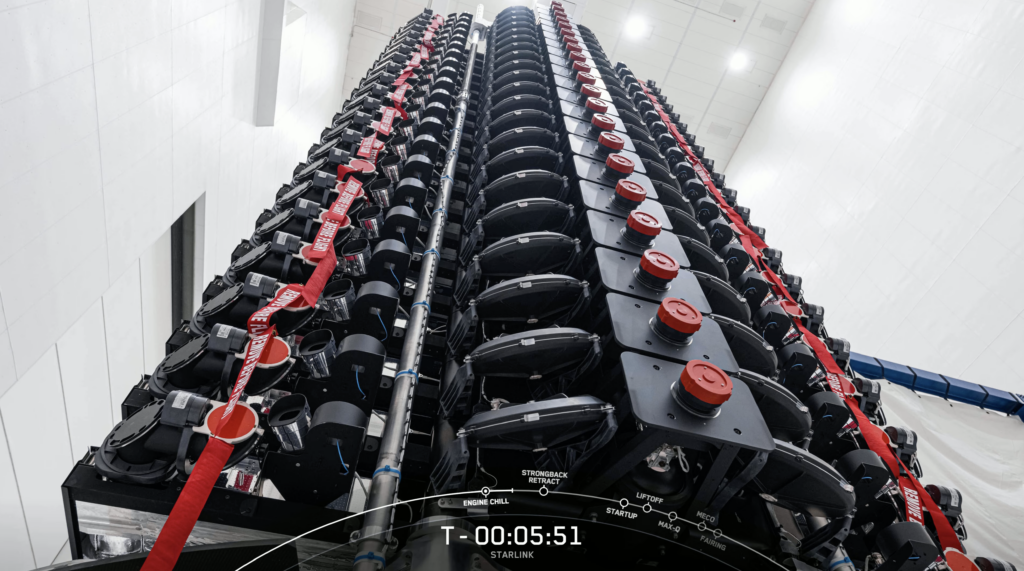 These new Starlink "V2 Mini" satellites are still pretty large, 3x heavier than the V1.5 satellites SpaceX has been launching until now - and SpaceX can only fit 21 of them at a time aboard the Falcon 9.
Once the solar panels are deployed - the V2 Mini will be anything but mini with more than four times the overall surface area of the original Starlink satellites.
Slow Gen2 Deployment
With the capability of launching just 21 V2 Mini satellites at a time, it will take SpaceX a VERY long time to fully deploy the 3,360 satellites necessary to flesh out the first Starlink Gen2 satellite shell.
But once Starship is functional - SpaceX hopes to be able to launch potentially as many as 50-100 of the even larger full sized V2 satellites at a time.
To really make Gen2 viable - SpaceX needs to bring Starship into service as soon as possible.
Concluding Thoughts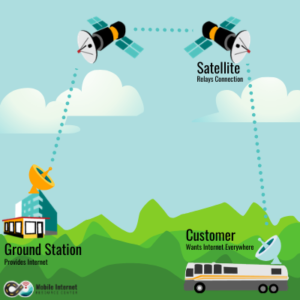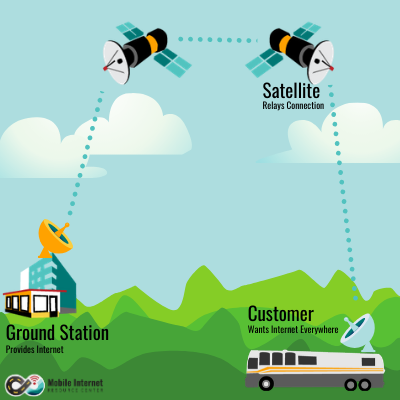 Back in November 2021, Elon Musk warned that SpaceX faced a genuine risk of bankruptcy if Starship was not ready to begin deploying Starlink V2 satellites with a flight rate of a launch every two weeks by the end of 2022.
That obviously did not happen - though it is conceivable that if all goes well with Starship, this goal may be reached by the end of 2023.
But thanks to a lack of viable competition and the "V2 Mini" backup plan - it seems that SpaceX has bought itself plenty of runway to keep building out its Starlink dreams of world domination.
Even while SpaceX starts building out the Gen2 constellation, Gen1 deployments are continuing at a steady pace - with yet another launch of 51 V1.5 Starlink satellites scheduled for later this week.
SpaceX has achieved truly global coverage (even if it is still spotty in places), now it just needs to bring a LOT more capacity online.
It seems well on its way - and the competition is only just barely getting started.
Related Content at the Mobile Internet Resource Center:
Related News Stories