Key Points:
Starlink has submitted two new dish models to the FCC for approval.
One model submitted reveals a much smaller Starlink receiver comparable in size to a 14" MacBook Pro computer.
Starlink has also submitted a filling for a newer and smaller High Performance dish that is just slightly larger than the current Starlink Standard dish.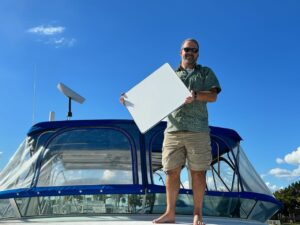 Starlink's current lineup of hardware consists of two different antenna sizes.
But new filings with the FCC this week indicate that SpaceX has two new models in the pipeline - including a much smaller Starlink receiver that may prove to be better suited for installation on vehicles and for portable usage.
SpaceX describes the purpose of the new receivers this way:
"Version 2 of SpaceX Services' new fixed user terminals will leverage a smaller form factor than Version I to allow consumers to enjoy the benefits of high-speed, low-latency broadband wherever they live or work, including in rural and remote areas where mobile or portable applications are necessary."
SpaceX has filed to offer the new "Version 2" terminals for both fixed location and mobile (Earth Station In Motion) deployments.
So - when will these Version 2 receivers make it to market, and will they offer any advantages (or disadvantages!) compared to the current models?
SpaceX as usual isn't officially revealing much - but we do have some details and analysis to share.
Starlink Mini Dish Video
The Current Starlink Dishy Lineup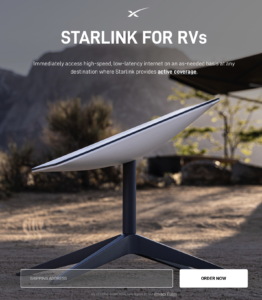 The two current Starlink receivers are the rectangular "Standard" and the larger square "High Performance".
The Standard is available exclusively pole-mounted, and is offered with both Starlink Residential and Starlink for RVs service plans. It costs $599 in the USA, and it is NOT licensed by the FCC for in motion usage.
The High Performance receiver is about twice the size, with double the antenna capacity and it has the ability to track satellites across a wider view of the sky. This antenna is available pole-mounted with Starlink Business plans, and as an option for Starlink Residential for $2,500.
This large High Performance Starlink receiver is also available without the pole and auto-aiming motors as the Flat HP Dish. This is the standard equipment with Starlink Maritime service, and is an option for the Starlink for RV's at a $2,500 per dish cost.
The Starlink Flat HP dish is currently the only Starlink dish approved for in-motion usage.
Starlink "Version 2" Terminals
SpaceX has filed with the FCC to offer two new Starlink terminals - and the most immediately notable change is the size.
The new terminals are MUCH smaller.
We made a graphic to visualize the change:

Smaller "Mini" Portable Starlink
The smaller Version 2 terminal in the FCC filling is said to be 11.4" x 9.8" - making it similar in size to a 14" Apple MacBook Pro.
This is quite a bit smaller than the current Starlink Standard dish at 20.2" x 11.9" - and though the weight and depth are not mentioned in the FCC filings, the new Starlink "Mini" is almost certainly lighter and thinner too.
Some SpaceX watchers suspect that this new terminal is being designed to integrate directly into future vehicles - potentially even coming as standard equipment on future Tesla model.
The smaller Starlink is likely to be more power efficient and cheaper to manufacture, but it is also likely to trade off some performance compared to the Starlink Standard.
We'll discuss the potential tradeoffs further later in this article.
When the Mini enters production - it may replace the Starlink Standard, or both models may continue to be offered going forward.
New High Performance Terminal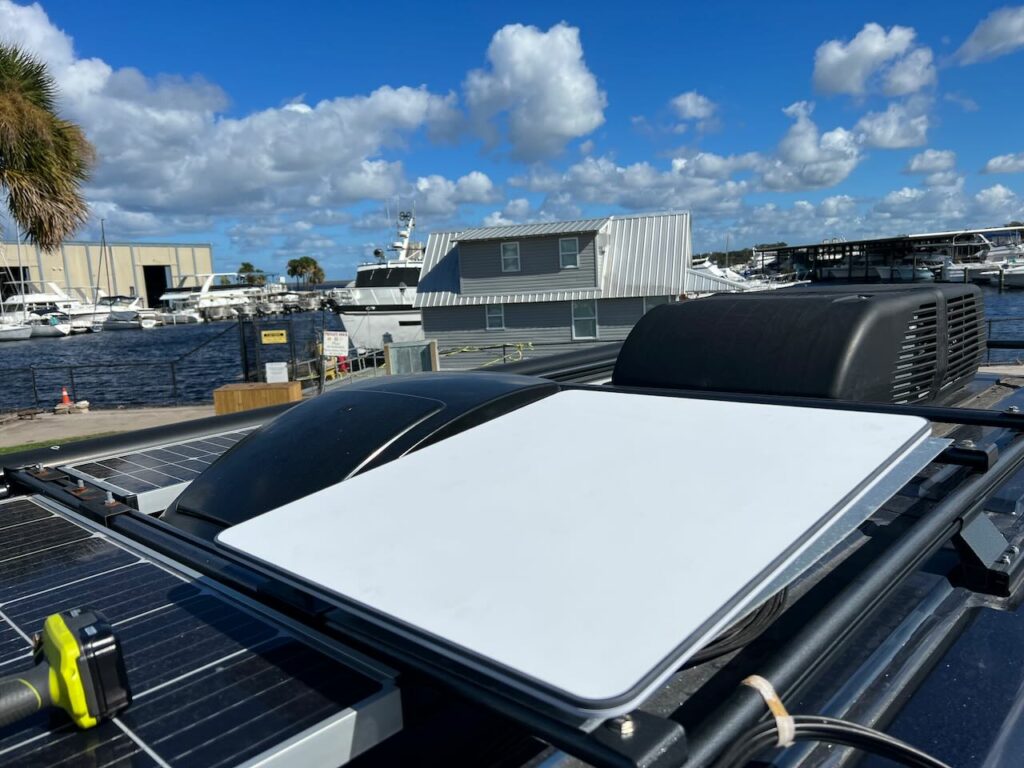 The second terminal mentioned in the FCC filling is a new high performance systems that is smaller than the current HP, but just slightly larger than the Standard dish.
The FCC filing reports the size for this new high performance dish at 22.4" x 14.7" - making it just a couple inches on either side larger than the current standard dish, but about 7" shorter on one side from the current HP dish which measures 22.7" x 20.1".
This new Starlink HP terminal is also likely cheaper to manufacture - but it is unclear whether SpaceX will pass the savings on to the market or if this receiver will ultimately replace the current Starlink HP models.
Will the Smaller Terminal Compromise Performance?
When it comes to antennas - smaller is rarely better, and it is doubtful that the new smaller Starlink receiver will be able to defy the laws of physics in this regard.
Particularly when it comes to field of view and uplink performance - the new smaller Starlink appears to be a step back from the Starlink Standard.
According to the specs filed with the FCC, the Starlink Mini will have 25% - 33% less transmit power compared to the older models. This will likely sacrifice peak performance potential, particularly for uploads.
The antenna gain is also reduced, suggesting an additional potential hit on performance.
Another expected change will be a somewhat reduced field of view which, though it is unclear how much. The field of view determines how much of the sky the receiver can monitor at a given time. A reduction in the field of view means a lower period of time a single satellite can be tracked. The current Starlink Standard has a 100 degree field of view, and the High Performance has a 140 degree field of view.
All of these potential issues will potentially be mitigated as the Starlink constellation continues to evolve. More Starlink satellites in orbit makes it increasingly likely that one will be passing overhead and not near the horizon, making a large field of view less necessary.
And the larger and more powerful Gen2 satellites that SpaceX has just begun to launch (see our story) could potentially compensate for the weaker transmitters on the ground too.
All this is just speculation based on the FCC filling at this time - and we'll have to wait for the official product launches from SpaceX to get more concrete information and better real world performance numbers.
What About Cost and Reliability?
Will the new Starlink terminals be cheaper? More reliable?
The price point of the Starlink Standard is currently $599 (in the USA), which seems to be a price many people are willing to pay for the hardware based on the current demand.
On the other hand - the $2,500 for the Flat HP dish is proving to be a deterrent to many users, even with the promise of in motion usage support.
The new Starlink models are almost certainly being designed for mass production and economies of scale, and both the large and small models are applying for FCC approval for in motion usage.
Once approved - this will likely open the door towards SpaceX offering a much more affordable truly mobile Starlink solution.
Whether or not SpaceX chooses to pass any of this cost saving on to consumers however remains to be seen.
Reliability Improvements Needed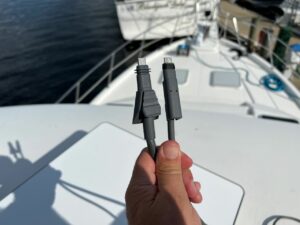 One of the most common pain points of the current generation of Starlink receivers is their use of a proprietary plug on the Standard and slightly different but still proprietary plug on the HP model.
These plugs have proven to be very fragile, and suffer what appears to be a high failure rate with fried cables and connectors - especially on the outdoor end where they are exposed to the elements.
Social media is filled with reports almost on a daily basis of failures at the plug connecting to the outdoor terminal and/or the indoor router, and it has become very common for Starlink customer support to send customers new cables and routers and even new Starlink systems when people under warranty show even the first sign of an impending failure.
Many customers have even begun to be proactive and keep a spare cable on hand just in case the one in use fails so they aren't down for an extended period of time.
We can only hope that SpaceX is taking advantage of the new Starlink terminal design to address these notorious design flaws, though this level of detail in not revealed in the FCC filings.
Concluding Thoughts
It's very exciting to see evidence of new hardware in development - and the smaller size will make Starlink appealing to more people than ever.
Having a mobile terminal the size of a laptop computer opens up a lot of possibility for nomads and how their Starlink service may travel with them.
But just because SpaceX has filed with the FCC - there is no timeline on when Starlink may officially announce this new hardware and then offer it up for sale.
We would not be surprised if this new hardware remains in testing and development until much later this year.
Only once the new hardware is shipping and real world performance results are available will current Starlink customers be able to consider whether or not an upgrade makes sense.
Related Content at the Mobile Internet Resource Center:
Related News Stories