Key Points:
Emerging from bankruptcy, OneWeb has resumed launches toward building its massive satellite broadband constellation. But with SpaceX now with such a huge consumer lead, OneWeb seems to be shifting focus towards enterprise customers.
Amazon still hasn't revealed when it will begin to launch its own Project Kuiper broadband constellation, but it is now showcasing a breakthrough next-generation antenna design.
SpaceX has won nearly a billion dollars in federal subsidies to bring Starlink service to certain unserved markets.
A lot has been going on in the world of satellite internet over the past month, so as 2020 comes to a close let's check in on the companies that are aiming to completely redefine what satellite internet is all about.
Video Update
Subscribe to our YouTube Channel
OneWeb's Resurrection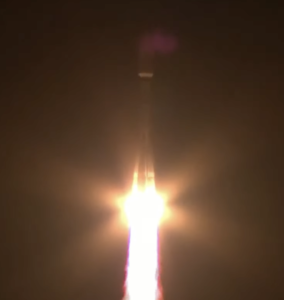 We've been tracking satellite internet provider OneWeb's mission to bring "Internet to everyone, everywhere on Earth" since 2015 - and this time last year OneWeb actually had the potential to be the first of the next-generation constellations to begin signing up real customers.
But after two successful launches early in 2020, OneWeb's dreams came crashing to earth in March (our story) when the company filed for Chapter 11 bankruptcy, laying off all but a skeleton crew of its staff in the process.
It turns out that building a broadband network in space is just as hard, and expensive, as you might imagine. And once you factor in a global pandemic, spooked investors, and the intense competitive pressure from SpaceX with Starlink - OneWeb had nowhere left to go but to the auction block, destined to be sold for parts.
Until Her Majesty the Queen stepped in.
You see - with Brexit happening and the United Kingdom leaving the European Union, the UK was losing access to the military-grade capabilities of Europe's Galileo GPS constellation.
In response to this looming loss of capability - the UK determined that it could eventually piggyback some GPS capability on top of a future generation of OneWeb satellite, and in July Her Majesty's Government lead a global consortium (our story) to save OneWeb and fund the full restart of its business operations.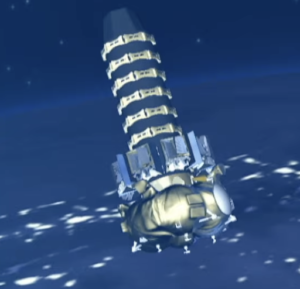 OneWeb describes the past eight months in stasis as a "roller coaster ride" - but on Friday OneWeb's resurrection began with the launch of 36 more OneWeb satellites, bringing the constellation up to 110.
OneWeb's satellite factory in Florida is back in production capable of producing as many as two satellites per day, and going into 2021 OneWeb looks likely to be getting back to launching new batches of 36 satellites at least every month.
But even if OneWeb manages to meet that pace - it will still take a long time to reach the minimal phase one deployment of 650 satellites required for global coverage.
OneWeb has indicated that it might be ready to offer service in far northern markets like Alaska and the UK by summer 2021, but 24/7 global coverage will not be possible anytime sooner than June 2022.
OneWeb Shifting to an Enterprise Focus?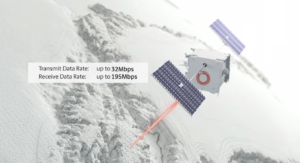 OneWeb at one point in time was working on making satellite technology cheap and mainstream - working on super affordable antenna designs.
But the new OneWeb seems to be shifting focus (at least for now) towards customers with much deeper pockets.
Chris Quilty, from space-industry consulting company Quilty Analytics, was quoted recently comparing SpaceX and OneWeb, saying:
"The two have elected different paths, with Starlink focusing on the consumer market and OneWeb focusing on enterprise customers. SpaceX has developed lower-cost hardware for the consumer market but must still subsidize it, even at a $450 price point. OneWeb's enterprise customers can expect to pay thousands—or tens of thousands—of dollars for the hardware but can expect to receive higher bandwidth."
Perhaps down the road OneWeb (or a partner company that builds on top of OneWeb) will begin to focus on the consumer market again - but for now it seems that OneWeb is stepping aside to let SpaceX's Starlink and potentially Amazon's Kuiper take the lead.
Amazon Showcases Antenna Tech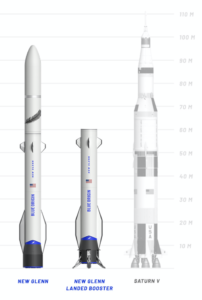 Perhaps the biggest challenge for all of the next generation broadband satellite constellations isn't the satellites in orbit, it is designing affordable antennas for customers on the ground.
You see - old-school geostationary satellites sit in a fixed location in the sky, and all it takes is careful aim with a traditional big curved dish to communicate, using affordable antenna technology that has been around for decades.
But the satellites in low earth orbit (LEO) constellations are zipping through the sky - and a traditional dish could never keep up with the constant motion, nor the need to instantly switch to the next satellite passing overhead when each one flies out of range.
To lock onto LEO satellites, a specialized phased array antenna is needed that can be aimed digitally - tracking targets in motion, and switching to new targets near instantaneously.
Up until now - this sort of capability was essentially military-grade technology, and phased array satellite antennas were priced accordingly.
Driving phased array costs down to consumer price points is NOT easy - and Elon Musk has shared that he sees bringing terminal costs down as the biggest challenge ahead for SpaceX.
Some analysts have estimated that with current manufacturing costs, SpaceX may be losing nearly two thousand dollars on every Starlink receiver that it sells for $499.
The world needs some technology breakthroughs to make LEO broadband truly affordable to deploy, and last week Amazon revealed that it has something exciting to show off as a building block towards its upcoming Project Kuiper broadband constellation.
Amazon's Twelve Inch Marvel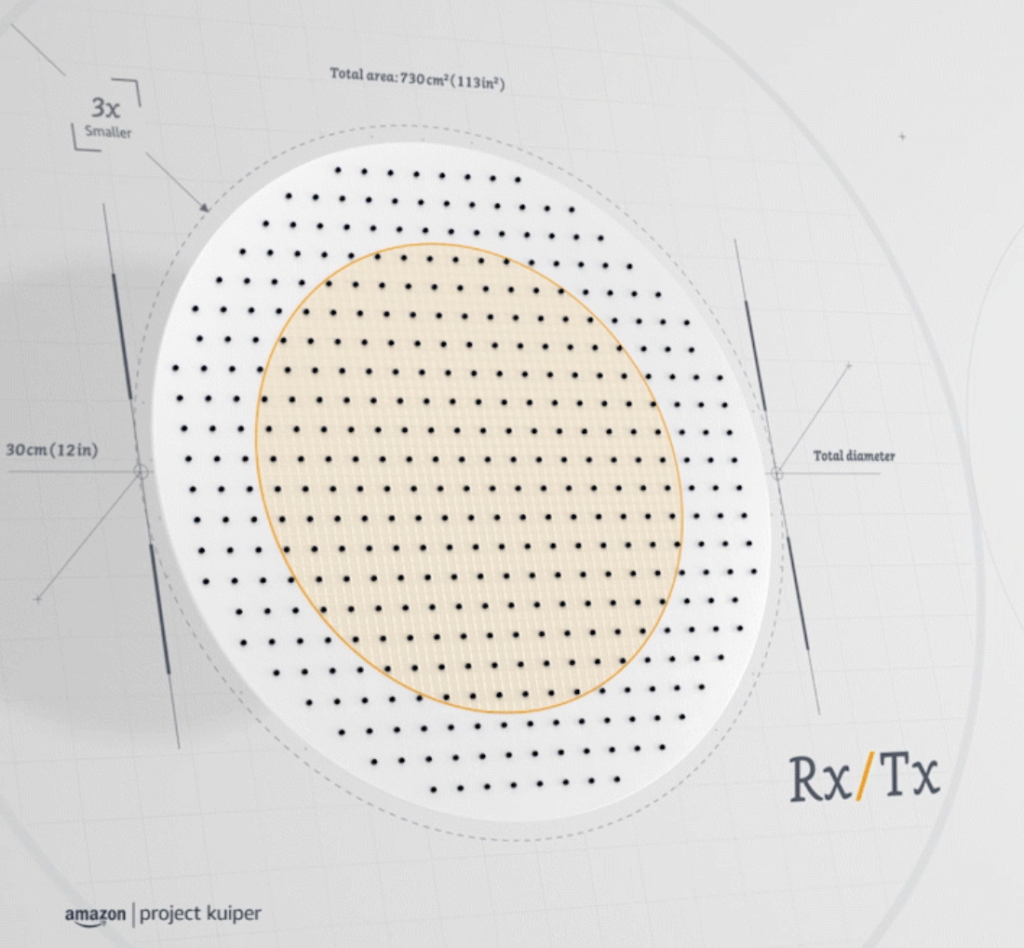 Even though Amazon hasn't shown off what the 3,236 satellites intended for its planned Project Kuiper constellation will looks like, last week Amazon gave a sneak preview at the low-cost antenna design it is working on to make Kuiper's ground terminals affordable.
For Kuiper, Amazon is intending to use high frequency Ka-band signals to communicate with ground terminals - enabling claimed peak download speeds of 400 Mbps.
But Ka-band signals are difficult and expensive to work with, which is probably why the first generation Starlink user terminals are using lower-frequency Ku-band frequencies.
Amazon last week shared a blog post explaining a breakthrough that it claims will revolutionize Ka-band reception for Kuiper terminals:
"The most effective way to reduce terminal production costs is to decrease the size, weight, and complexity of its antenna. This is difficult to do in the Ka-band, which requires more physical separation between transmit and receive antennas to cover its wide frequency range. For this reason, legacy Ka-band antennas place the transmit antenna and receive antenna next to one another, requiring a larger surface area and increasing production costs.
Our phased array antenna takes a different approach. Instead of placing antenna arrays adjacent to one another, we used tiny antenna element structures to overlay one over the other. This has never been accomplished in the Ka-band. The breakthrough allows us to reduce the size and weight of the entire terminal, while operating in a frequency that delivers higher bandwidth and better performance than other bands. Our design uses a combination of digital and analog components to electronically steer Ka-band beams toward satellites passing overhead.
The result is a single aperture phased array antenna that measures 12 inches in diameter, making it three times smaller and proportionately lighter than legacy antenna designs. This order of magnitude reduction in size will reduce production costs by an equal measure, allowing Amazon to offer customers a terminal that is more affordable and easier to install."
Amazon also shared more in a geeky Q&A with Nima Mahanfar, the Senior Manager of Hardware and Antenna Development for Project Kuiper:
"Our objective was to ensure our antenna was mass producible by mainstream circuit board manufacturers, allowing us to take advantage of economies of scale and produce millions at low cost. We had to keep our design as simple as possible to satisfy this objective, and this is an area where collaboration between scientists and manufacturing and hardware engineers was so important."
Amazon's goal in sharing its antenna breakthrough is to encourage more scientists and engineers to apply to be a part of the Kuiper team.
But when it comes to offering details on just what "low cost" means, and on when Kuiper will actually launch, Amazon remains completely silent.
But the clock is ticking - if Amazon does not get at least 1,618 satellites into service by July 2026 it risks losing its FCC license to operate.
For more on just what is publicly known about project Kuiper, see our featured story from the summer:
Space Race Heats Up: Amazon Announce FCC Approval and $10 Billion Investment Into Kuiper Satellite Broadband
SpaceX's Starlink Gets Subsidized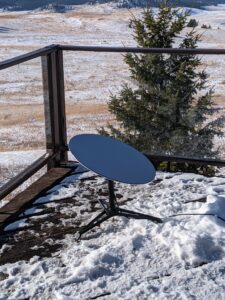 One of the prime reasons SpaceX was so eager to get Starlink beta-ready earlier in 2020 (our story on the beta) was so that SpaceX could qualify to compete for a share of the FCC's Rural Development Opportunity Fund (our story) - with $9.2 billion now being paid out to companies that have committed to bringing broadband service to certain underserved markets.
Two weeks ago the FCC announced the first round RDOF winners, and SpaceX was the only satellite internet provider to score big - raking in nearly $886 million (paid over ten years) to help subsidize service to 642,925 rural homes and businesses in 35 states.
But because of the way the FCC bidding process was set up based upon census tracts, some analysts have noted that taxpayers will now be subsidizing service to "rural" locations like the Miami airport.
Meanwhile - many truly underserved areas did not qualify for subsidies because as long as one customer in the area can get qualifying broadband, the whole census tract counts as covered and is disqualified from FCC aid.
The FCC has $11.2 billion in funding left for a future phase 2 development fund payout - and when it comes time to disburse these funds, the FCC will hopefully set up a better designed system to more intelligently allocate the money where it is most needed.
What Does This Mean For Starlink?
It is hard to know exactly what SpaceX will do with the subsidy money - particularly since it is intended only for serving certain census tracts. Potentially SpaceX will focus on signing up qualifying customers who live in these subsidized tracts - giving those customers priority when it comes to getting invitations to sign up for Starlink service.
The Rural Development Fund is intended for fixed location installations - it remains to be seen whether SpaceX will need to enforce service geo-locking to prevent people from using subsidized Starlink service away from their home address.
So far Starlink beta service has indeed proven to be geo-locked to customer service addresses - and this is probably one of the key reasons. Without the potential for subsidies - future mobile Starlink service may end up costing more. But until more mobile details are announced, that is only speculation.
For a deeper dive into the history and aspirations of Starlink, see our post (and video) from June:
Satellite Internet Update: Starlink Is Exciting, But Reality Check Needed For RVers and Cruisers
And our major update in November:
Starlink Update: SpaceX Talks Mobility, Data Caps, Geo-Locking, Space Lasers, and More…
Satellite Internet - Looking Ahead to 2021, And Beyond!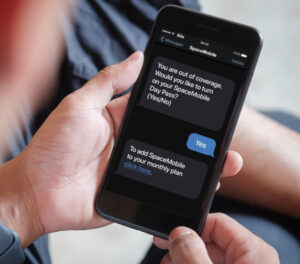 We have a lot to look forward to in 2021 when it comes to satellite broadband.
SpaceX has said that it will be moving to a "wider beta" of the Starlink service in late January, inviting many more customers from a broader area of the country to sign up.
OneWeb has a lot of launches ahead of it in the year ahead, and might actually be first to offer service of some sort in Alaska by mid-summer.
And perhaps at last Amazon will share some real details and a (literal) launch date for Project Kuiper.
And even further into the future - we are tracking the emergence of AST SpaceMobile, which claims to have developed technology to allow unmodified cellular devices to communicate directly via satellite when out of cellular coverage. AST has done a few early technical demonstrations, and now claims to have service coming to Africa in 2023, and to North America in a second phase of launches later in the decade - with a partnership with AT&T reportedly already signed that would essentially eliminate AT&T dead zones.
With so much to look forward to - it is looking like it will be an exciting year, and decade, in space!
Further Reading
And here is all of our recent satellite internet coverage: