Key Points:
SpaceX launched 60 more Starlink satellites this morning, pushing the constellation up over 700 satellites.
SpaceX also shared an update on Starlink beta performance, and that it has begun to test orbital space lasers.
SpaceX is hoping to qualify for federal subsidies for serving rural markets that currently have limited broadband options.

This morning SpaceX successfully launched an additional 60 Starlink satellites, another major step towards bringing its massive Starlink satellite broadband constellation online.
And during the launch livestream, SpaceX shared an update on the currently ongoing private beta test, and also revealed that it has successfully trialed using lasers to allow Starlink satellites in orbit to communicate with each other.
With two more Starlink launches planned for later in September, we are growing ever closer to the date when Starlink is ready to start serving real customers.
Video Version
Subscribe to our YouTube Channel
Starlink Performance & Beta Update
During this morning's launch webcast, SpaceX Senior Program Reliability Engineer Kate Tice shared that the ongoing Starlink private beta testing being conducted primarily by SpaceX and Tesla employees (and invited friends and family) has been going well.
She didn't share specific performance numbers - but said that SpaceX was pleased with the "super-low latency" and observed download speeds greater than 100 Mbps. She claimed the Starlink constellation was proving capable of supporting even the fastest online games, and that customers should be able to stream multiple HD movies at once.
But she was also clear that the network was "still a work in progress" and that features and capabilities were still being added.
SpaceX is on track to begin a limited public beta period later this year (probably limited to the northern USA), with commercial service likely rolling out across America throughout 2021.
Customers interested in getting more information about the beta are encouraged to sign up at Starlink.com.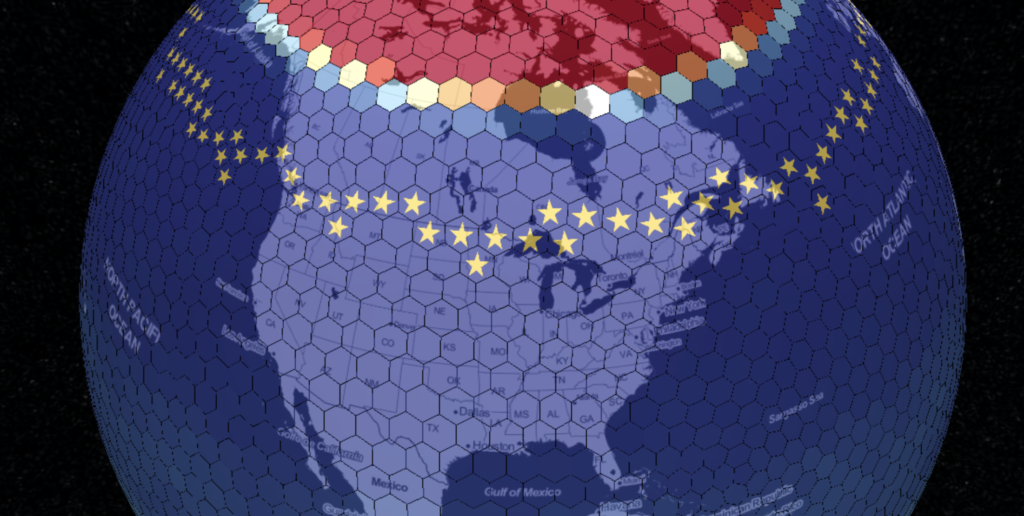 Space Lasers Circling The Globe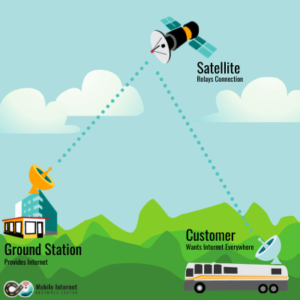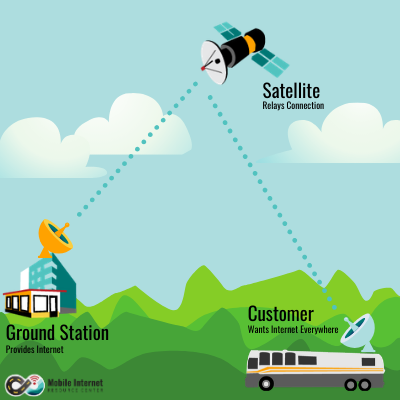 The original vision for Starlink incorporated using lasers to communicate between satellites in orbit - but SpaceX decided to leave this capability out of the first generation of Starlink satellites.
Without lasers, every connection to a Starlink satellite is relayed via a ground station, and this means that if there is no ground station within range of the satellite you are communicating with - there is no coverage.
SpaceX is already constructing the necessary ground stations to fully cover America, but this dependency on ground stations would severely hamper Starlink being able to offer coverage over open water or in less developed areas overseas.
With laser connections between satellites, the satellite could relay data through space when there is no ground station in range - only returning to earth at a ground station near your destination.
This sort of inter-orbital link between moving satellites is extremely cutting-edge technology - and it potentially enables trans-oceanic data connections that could rival even the fastest undersea fiber-optic cables, making this extremely interesting for certain financial applications where a millisecond speed advantage could be worth millions on the markets.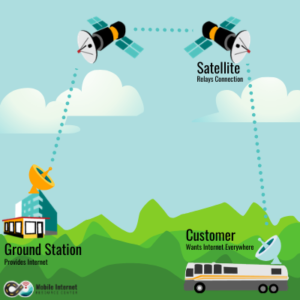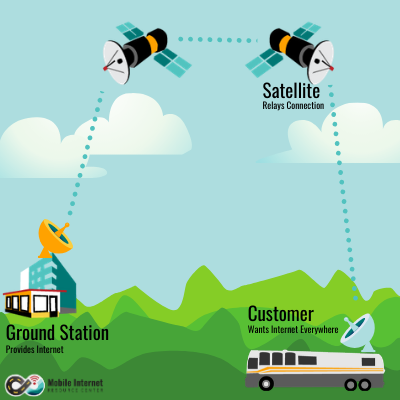 SpaceX today revealed that it has not given up on this laser vision - sharing the first update on the laser-based technology since it was revealed last year that the initial Starlink satellites would lack lasers.
Here is what Kate Tice shared:
"Recently, the Starlink team completed a test of two satellites in orbit that are equipped with our Inter-Satellite links, which we call space lasers. With these space lasers the Starlink satellites were able to transfer 100s of gigabytes of data. Once these space lasers are fully deployed Starlink will be one of the fastest options available to transfer data around the world."
This is exciting stuff - and when the technology is worked out and deployed on the next generation of Starlink satellites, this will make Starlink especially appealing to certain military and financial enterprise customers.
And of course - this will also unlock the potential for Starlink to serve cruising boats sailing far from shore.
For a deeper dive into Starlink, see our post (and video) from June:
Satellite Internet Update: Starlink Is Exciting, But Reality Check Needed For RVers and Cruisers
Rural Subsidies: Racing to Please the FCC

The Federal Communications Commission (FCC) revealed this week that SpaceX was one of over 500 companies that has applied to compete for a slice of the "Rural Digital Opportunity Fund" - a $16 billion federal subsidy intended to encourage companies to bring broadband service to underserved rural markets.
But to qualify - SpaceX needs to convince the FCC that Starlink can deliver affordable rural service offering a data cap of at least 200 GB/mo, with speeds of at least 25 Mbps down, 3 Mbps up, with latencies below 100 milliseconds.
The FCC has been skeptical that any satellite providers will be able to meet this standard - and SpaceX appears to be the only satellite broadband company that is even competing for a slice of the fund.
Based on the claims SpaceX has been making, it should have a solid shot at getting some federal dollars - but it has to rush to meet the FCC's September 23rd deadline to deliver the solid proof of capability the FCC needs.
Mobile users should keep in mind that the FCC subsidies are by census block, and are assuming fixed location service. We expect SpaceX and the FCC will frown on anyone attempting to take subsidized rural service on the road, and SpaceX will potentially even incorporate geo-locking technology to keep people from relocating service.
Starlink service that supports mobility and in markets without the federal subsidy may end up being substantially more expensive, especially until SpaceX manages to get the ground terminal costs driven down.
But until SpaceX actually publishes some service details - everyone is left just guessing what Starlink service might ultimately actually cost.
Space Race Getting Hotter Everyday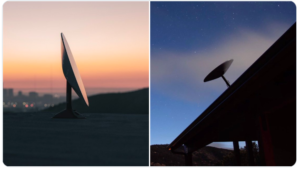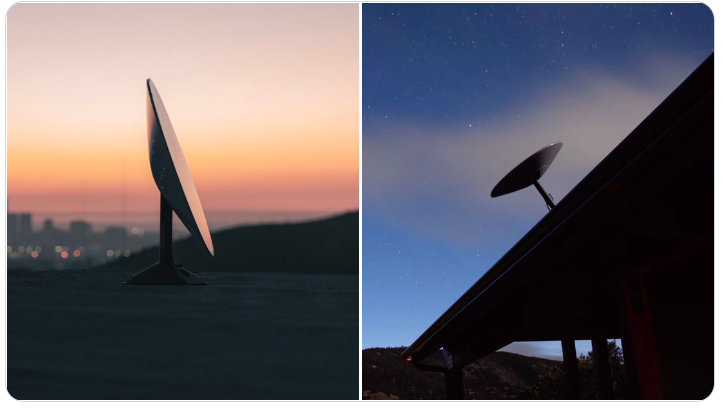 Of all the satellite broadband contenders, SpaceX has been making the most visible progress over the past months, as usual.
But OneWeb has been working hard to rise like a phoenix out of bankruptcy, and last week actually secured an FCC license to expand its constellation from a planned 720 satellites to a new authorized total of 2,000.
And going forward - OneWeb is actually lobbying for permission to expand its constellation to include a staggering 47,844 total satellites!
But before anything else can happen - OneWeb needs to finish working through bankruptcy proceedings, which are expected to conclude sometime before the end of 2020. OneWeb currently has just 74 satellites in orbit - so even once it begins launching again, it has a long way to go to get back on track.
And of course - as we covered back in July, Amazon is pushing forward at warp speed with its own massive Project Kuiper constellation - which will also be incorporating laser links. But the first Kuiper launches are probably at least a year away, and they may potentially be even further out.
The competition is heating up, the year ahead should prove to be exciting indeed!
Further Reading
And here is all of our recent satellite internet coverage: