Key Points:
SpaceX now has launched 480 Starlink satellites into orbit.
Starlink has the potential to be a transformative technology, but it has some pretty serious initial limitations!
June 13th Update: You can now sign up to be notified about "Starlink service availability in your area" at Starlink.com.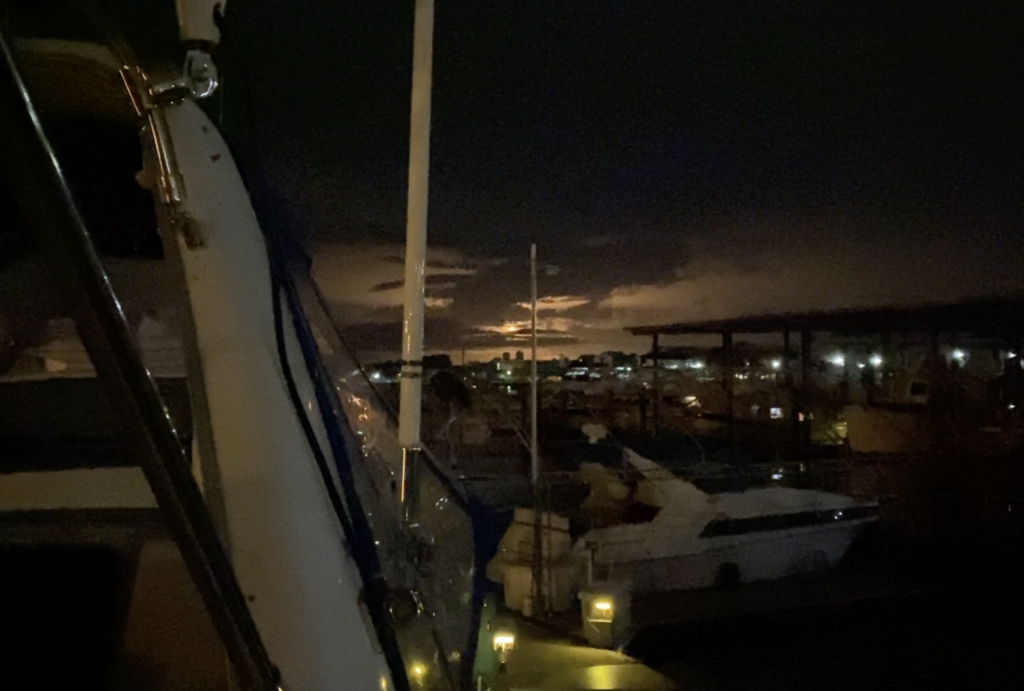 With OneWeb going through bankruptcy and Amazon's Project Kuiper seemingly stalled, SpaceX's Starlink has become the clear leader in the race to provide next-generation satellite internet service.
Some RVers and cruisers are already dreaming of ditching their cellular plans next year, hoping that SpaceX will be able to deliver on the dream of global coverage, gigabit speeds, and low-latency connections.
But will Starlink really be able to eliminate the need for cellular data plans?
It is time for an update on what SpaceX is up to, and a reality check on what to actually expect from Starlink - and when.
Video Version
Subscribe to our YouTube Channel
Starlink Timeline Update: Beta This Fall?
Starlink is a low-earth-orbit (LEO) satellite constellation more ambitious than any that has ever been constructed before.
The advantage of having satellites at lower orbits is that they are physically close enough to users on the ground to provide fast low-latency communications rivaling 4G - and even 5G - cellular.
But the disadvantage of a lower orbit satellite systems is that the satellites are always in motion in the sky - and it takes many satellites in coordinated orbits to guarantee that at least one is always passing overhead at any given time.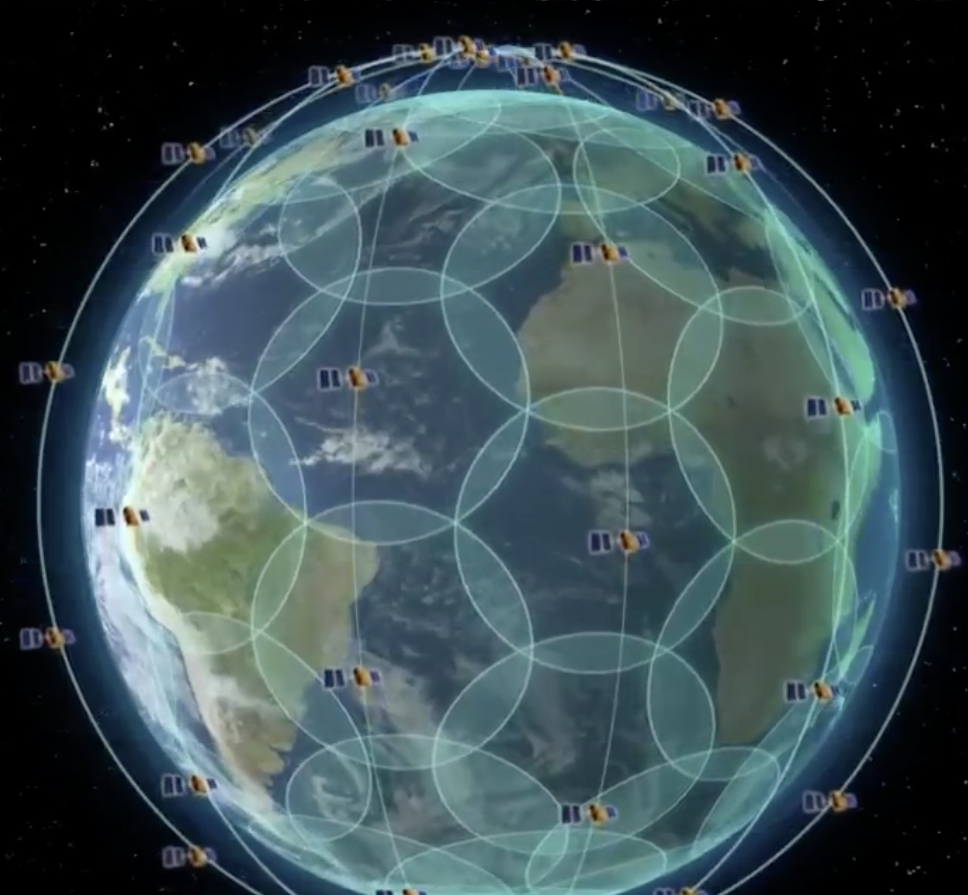 This means that you can't roll out service after just a launch or two - you need to get enough satellites in orbit to provide uninterrupted coverage over your target areas.
SpaceX has said that it will take 720 satellites (12 launches) for "coverage over most of the continental United States" - and 1,440 satellites (24 total launches!) to cover "most of the populated world" and 1,800 satellites (30 launches!!) for "truly global coverage".
That is a LOT of satellites!
Fortunately - SpaceX builds reusable rockets, and has proven capable of cranking out both satellites and launches at a very impressive pace.
But just how long before people can start signing up?
SpaceX's announced plan for this year was ambitious:
"Starlink is targeting service in the Northern U.S. and Canada in 2020, rapidly expanding to near global coverage of the populated world by 2021."
Another Launch And Beta Details Teased
On this past Wednesday night SpaceX launched sixty more Starlink satellites, bringing the total launched to date up to 480.
With two more launches scheduled for June, it is clear that SpaceX is moving full speed ahead towards getting its network online.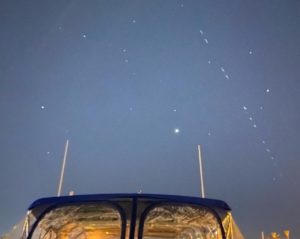 Once the recently launched satellites reach their final orbits (it takes several months for the sixty satellites in each batch to spread out) SpaceX will have enough satellites in orbit to start offering service in the northern latitudes.
Elon Musk tweeted out a more specific timeline after the launch in April:
"Private beta begins in ~3 months, public beta in ~6 months, starting with high latitudes."
The private beta will likely be invitation-only - available only to friends and families of SpaceX and Tesla employees.
The public beta will probably be more broadly available - but will almost certainly be focused on residential installations in fixed locations in limited northern areas at first.
Mobile users should not be holding out hope for getting signed up for the beta test in 2020 at all.
So - just what is coming? And where will you be able to get service?
High Latitudes First
The initial Starlink orbits converge at 53 degrees latitude - so the closer you are to this latitude, the more satellites will be passing overhead.
This means that Starlink's coverage map will start with Canada, and will fill in further south with each additional new batch of satellites.
The exact coverage areas available for the beta launch have not been revealed - but Seattle and northward is certainly good, and providing coverage north of Chicago may be an initial goal.
It probably will not be until early 2021 that SpaceX can cover the bulk of North America reliably - but how quickly the service area expands probably all depends on launch schedules and how well the initial beta tests go.
Elon Musk is known for his famously optimistic schedules, after all.
Alaska & Far North Missing From First Deployments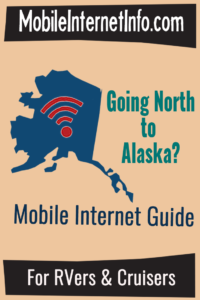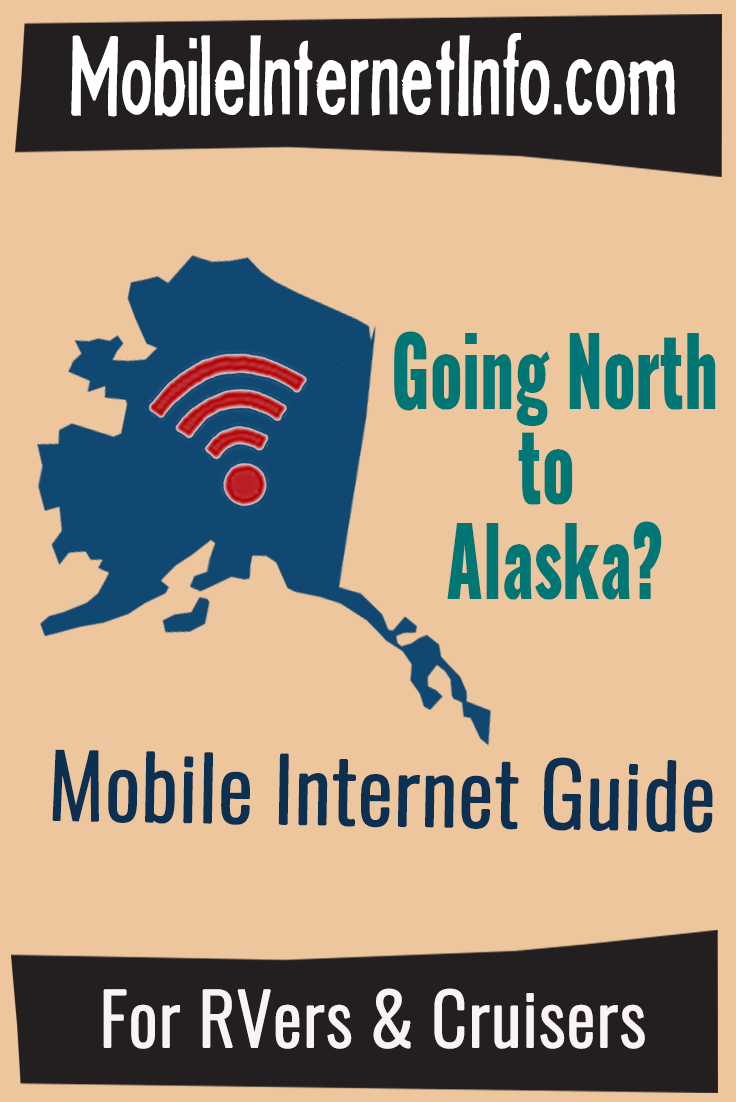 FCC filings indicate that initial Starlink deployments will be filling in the sky between 53 degrees north and south latitude, covering most of Earth's populated areas but leaving most of Alaska and other far north areas unserved.
At some point SpaceX will deploy a future batch of Starlink satellites in polar orbits to provide coverage to every point on the Earth's surface - but it remains to be seen how urgently SpaceX will invest in these extremes.
Hopefully, Starlink will be ready to launch in Alaska sometime in 2021 - and there is certainly a need in the far north for better broadband options in remote areas.
Global Coverage Needs Ground Stations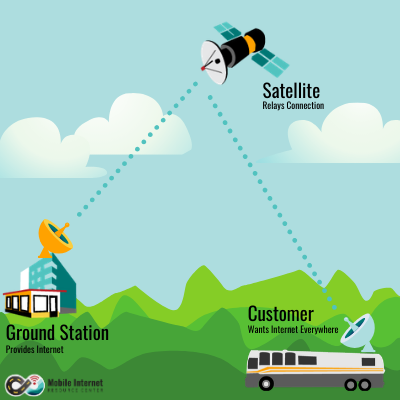 Starlink needs more than just satellites to provide coverage, it also needs ground stations - and a LOT of them.
Ground stations provide the actual internet connections - the Starlink satellites are just relaying that connection to the customer.
It isn't enough to have a Starlink satellite overhead, that satellite also needs to also be in range of a ground station to acquire an internet connection - or you will not have any ability to communicate.
SpaceX is reportedly currently building "several hundred" ground station locations within the United States, "co-located with or sited near major internet peering points to provide the required internet connectivity to the satellite constellation".
This is a big project - and it will take time to complete them all.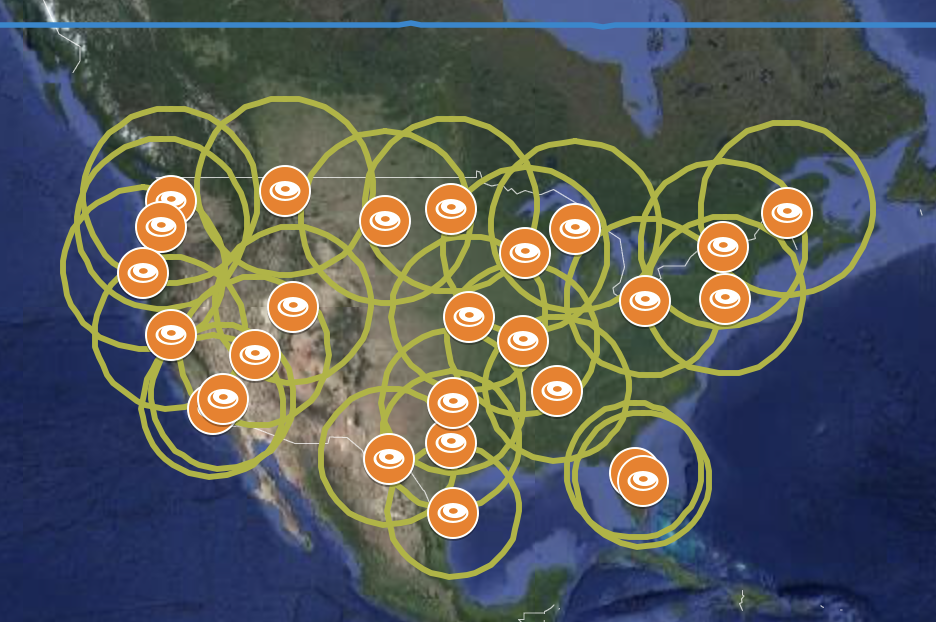 But outside the USA and Europe, ground stations might take a lot longer to get built out.
And in some remote areas and offshore, Starlink ground stations will likely never get built - leaving potentially huge (though sparsely populated) gaps in coverage.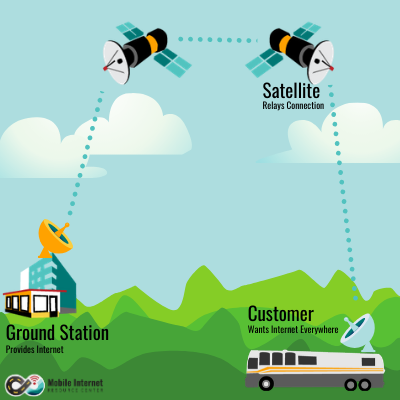 SpaceX is planning to address these gaps by using lasers to allow Starlink satellites to communicate with each other directly in space, relaying data between satellites to reach one passing in range of a ground station.
But this capability was left out of the first generation Starlink satellites currently being deployed - though SpaceX has said it is optimistic it will have this technology figured out by the end of 2020.
But this does up the satellite complexity significantly, and it will take a while before enough satellites have the laser links to matter.
So until then, coverage outside the range of a ground station - including on ocean crossings and exotic overlanding expeditions - will have to wait.
Also still undetermined is how SpaceX will price service in more remote locations.
Will there be a single service plan that works everywhere in the world, or will costs vary by location and coverage offered?
Promised Speeds & Capacity Concerns

SpaceX has boasted that Starlink will be able to deliver great speeds, but just how fast?
SpaceX has shared that it has already achieved 610 Mbps in a Starlink test to a moving military airplane, and Elon Musk has mentioned on Twitter that a "peak rate" for normal users of around 450 Mbps should be possible - and that he is "aiming for latency under 20ms."
This makes Starlink very competitive with what 5G cellular is aiming to initially deliver.
But just like with cellular - a lot may depend on how many people you are sharing the connection with.
Elon has been clear that Starlink performance will be "heavily dependent on users per cell" and that Starlink is not going to be appropriate for cities or heavily populated areas.
This is because everyone within a given spot beam from a satellite (probably at least 5-10 km across) will be sharing the same bandwidth, leading to congestion concerns no different than cellular.
This means Starlink customers should expect great speeds in the middle of nowhere, but the pipes may still get clogged in suburban areas or places like Quartzsite during the RV season.
SpaceX will eventually address this by adding more and more satellites to divvy up the load - eventually aiming for over 40,000 satellites in the Starlink constellation!
But no matter how many satellites SpaceX launches, in urban areas it will always be easier to add more broadband capacity via more cell towers than via space.
What About Upload Speeds?
Traditionally satellite (and cellular) upload speeds have been substantially slower than downloads, and it is almost certain that this will be the case with Starlink too.
But there has as yet been no disclosure at all around just what sort of upload speeds to actually expect.
Do not be surprised if uploads average 1/10th download speeds, or maybe even less.
Receiving Terminal Costs & Limitations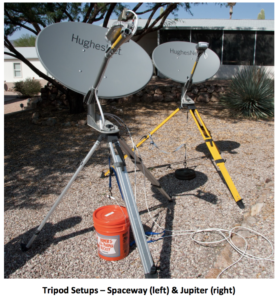 SpaceX so far has not publicly shown what it will take to receive Starlink service, other than Elon Musk saying that they will "look like a UFO on a stick" and that "It's very important that you don't need a specialist to install it. The goal is that... there's just two instructions, and they can be done in either order: point at sky, plug in."
Based on FCC filings, it seems that the "UFO" portion will be a flat disc 19" across - and even though inside the UFO is a phased array antenna that is electronically aimed to precisely track satellites in motion, it will still rely on mechanical motors on the "stick" to get the rough aim right - meaning that flat roof-mounted antennas will not be possible at first.
Some astute analysis on Reddit points out that this may make things tricky for mobile deployments that work while underway:
"Starlink antenna supports only 100 degrees field of view while the initial constellation requires 130 degrees. Operation on a boat requires even wider field of view. To overcome the limitation SpaceX added a tilting mechanism. ... I doubt the model designed for fixed land use has a tilting mechanism capable to compensate rapid boat rotation and it is designed to withstand such active operations. It would drive the cost of antenna up which is already confirmed not to be "affordable" initially. It is likely SpaceX will need to design a marine antenna consisting of four phased array antennas mounted at a slant angle in four direction to cover ~180 degrees field of view."
Considering that phased array satellite antennas have in the past cost $10,000+ each, getting the costs for the Starlink terminal down to consumer levels is going to be one of the trickiest challenges SpaceX faces.
In a recent interview with Aviation Week, Elon Musk acknowledged that it will take "a few years" for the economies of scale to kick in:
"I think the biggest challenge will be with the user terminal and getting the user terminal costs to be affordable. That will take us a few years to really solve that.
The user terminal cost is the hardware, as well as everything required to get it set up and running and reliable to run a decade or at least 5 years plus. You can't send people out to service these things because a lot these will be in the middle of nowhere.
The fully considered cost of the user terminal will be the hardest challenge--is the hardest for Starlink or any space based communication system that is meant for the general public.
We're going to roll out a lot of these things. We've got a strategy, where success is one of the possible outcomes.
I feel pretty good about it. Fate wants this to happen."
What is unclear is what SpaceX considers "affordable" - there are underserved rural customers online who would happily pay thousands for any taste of broadband, and SpaceX is also going after military customers with bottomless pockets too.
But SpaceX has been clear that it is aiming for broad consumer appeal - and to achieve this SpaceX may potentially have to subsidize the consumer hardware costs by requiring long-term service contracts. SpaceX is also fighting to qualify for government grants designed to subsidize rural broadband too.
Only time will tell what the consumer launch price ends up being, and how quickly it gets pushed down.
Monthly service costs, data caps, and other limitations are all also unknowns at this point too.
Starlink Reality Check: Exciting, But...
So to sum up...
Starlink will likely be (initially) expensive to get set up.
It will suffer from network congestion in populated areas.
It will have gaps in coverage - including out at sea, and up north in Alaska.
It will have challenges working while in motion.
Over time, all of these problems will be addressed.
But just like all satellite systems, one challenge is unavoidable - to stay connected, you will always require a clear view of the sky.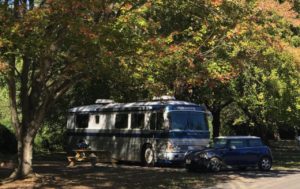 Satellite internet requires clear line of site between you and the satellite to work - meaning you will not be able to get connected parked under a shady tree, next to a tall building, or in a canyon.
So in other words - Starlink is NOT going to be some universal magical replacement for cellular service any time soon.
Even Elon Musk is clear about that:
"I wanna be clear, it's not like Starlink is a huge threat to telcos. I want to be super clear. It is not. In fact it will be helpful to telcos because Starlink will serve the hardest to serve customers that telcos otherwise have trouble doing with landlines or even with cell radio stations, cell towers."
So is Starlink just a pointless fantasy for RVers and cruisers then?
Not at all.
The future is bright with Starlink, which can potentially make satellite internet a more integral part of a mobile internet arsenal - enabling low-latency broadband in many places where it was completely unavailable before.
But we predict few nomads will be able to rely solely on it.
For most RVers and cruisers - a mix of cellular, Wi-Fi, and satellite will remain the key to staying connected everywhere.
June 13th Update: 58 More Starlink Satellites Launched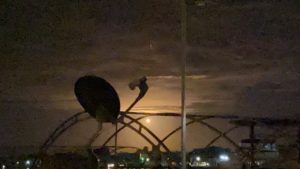 SpaceX launched 58 more Starlink satellites early this morning, and they also updated Starlink.com to start collecting email addresses and zip codes from those interested in learning about "Starlink service availability in your area."
If you think you might be qualified to get in on the Starlink beta later this year, it might help to be an early name on the list for your zip code - so sign up now.
SpaceX only launched 58 satellites, instead of 60, in this batch to make room for three commercial satellites to ride along.
Selling ride-along space certainly helps SpaceX substantially reduce its costs overall for the Starlink launches, and this trend will likely continue in future launches.
SpaceX had another cost-saving first with this launch too - this was the first time a Falcon 9 has been launched without a test static-fire on the launchpad a few days before launch to check the engines.
With so many satellites yet to launch before Starlink starts generating any revenue, SpaceX is clearly very focused on doing everything possible to get the satellites in orbit as quickly and as cheaply as possible.
The next Starlink launch is now scheduled for June 22nd.
Further Reading
And here is all of our recent satellite internet coverage: