Yesterday popular AT&T unlimited data reseller OTR Mobile announced new gear and plan options that they have teased for the past couple of weeks.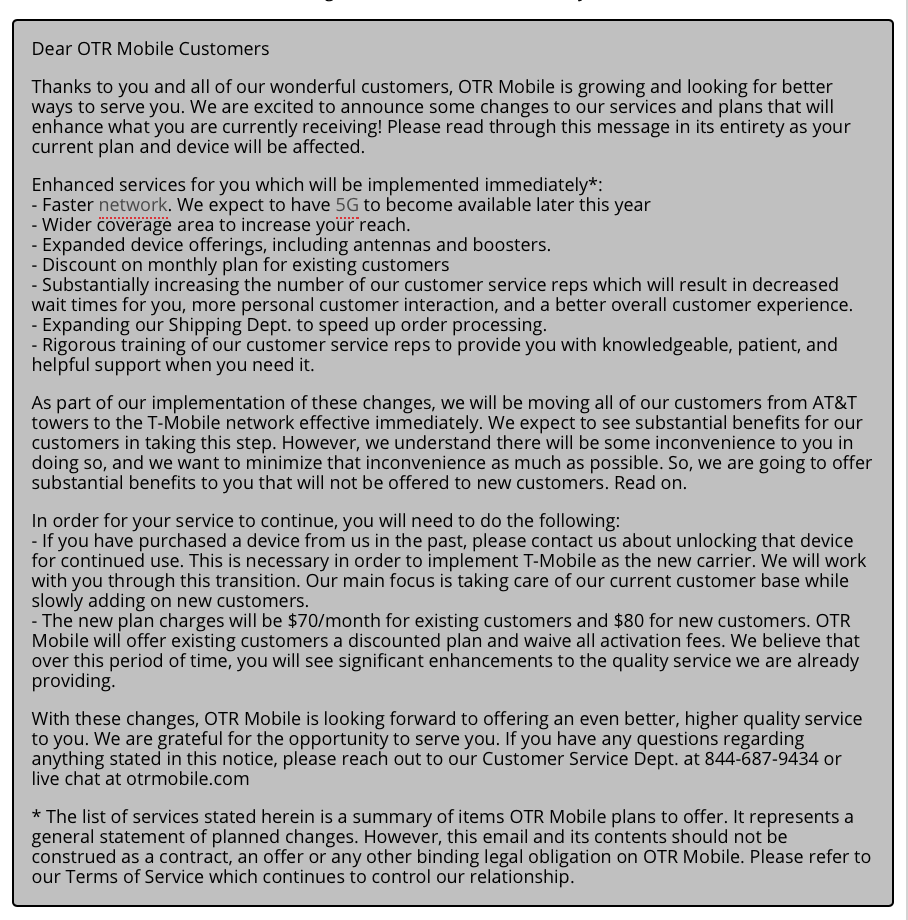 The announcement includes a major shift away from an AT&T-based plan to a T-Mobile unlimited plan that promises 5G access later this year.
Existing customers who choose to remain on the AT&T plan will see a substantial price increase.
Additionally, OTR partnered with Peplink and will offer two cellular router options to support the new plans. Existing customers can get their AT&T devices unlocked at OTR's expense to use on the T-Mobile Network.
The equipment and new plans will be available starting Friday March 6th.
These are all big changes both for OTR and its customers. Let's dive into the details.
March 10, 2020 Update: BLAST Plan E-mail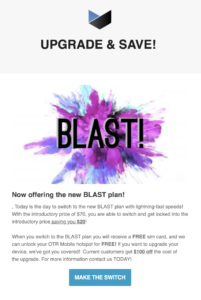 Despite their claim to have sent out the e-mail referenced above - customers have finally received their first e-mail from OTR Mobile.
And it's scant on the details in announcing their new BLAST plan which can save you money by upgrading. But how can you save money by paying more per month than you are now?
If you got this e-mail, and you're not sure what is up - read the below for everything we've confirmed with OTR Mobile. The new plan is T-Mobile based and $10 more per month. If you want to keep your AT&T plan, your price is going up to $90/month in April.
Video Version
Subscribe to our YouTube Channel
OTR Mobile's Announcement
OTR made their announcement on their Facebook page last evening, which left many confusing details out.
Clarifications were offered in comments and via chat support to some customers.
We also communicated directly with OTR Mobile's founder to clarify details for this article.
As of this writing, the website has not yet been updated with the changes, which are supposed to be available on Friday, March 6 at 2pm Eastern time.
OTR Mobile says they have sent out e-mail communication to their customers to announce the changes, but we are hearing from many that they have not received this e-mail. OTR Mobile gave us the text of the e-mail to share in this story.
---
New T-Mobile Based Plan

As stated in the email, OTR's new plans are on the T-Mobile network. These plans provide unlimited data with the promise of 5G service sometime later this year.
The precise terms and limitations of the plan are not yet published, but OTR told us that the plan is unlimited but subject to T-Mobile's fair use policies, which means there will only be concerns for continual usage above a TB or more a month.
The plan is intended for residences, RVers/cruisers and people on the go - and not meant for multiple dwellings, or commercial use serving multiple customers.
T-Mobile Plan Pricing - $70-90/mo
Existing customers on the AT&T plan can switch and pay $70/month for the new T-Mobile option, an increase of $10/month from the previous AT&T plan. This rate will be locked in going forward.
New OTR customers will be charged an introductory $80/month rate available until the end of March 2020. This rate will be locked in for customers who signup before 3/31/2020 going forward.
The standard price for the plan is $90/month starting on April 1st for new customers.
Pricing is in line with other T-Mobile based unlimited data resellers we track, which tend to start at $80/mo and higher.
5G Inclusion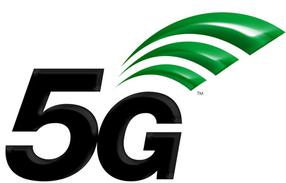 The new T-Mobile-based plans will include 5G access when that becomes available by T-Mobile which OTR states is later this year. This will likely consist of T-Mobile's 600Mhz (Band 71) 5G network which rolled out in December 2019 (See our story for all the details on T-Mobile's 5G launch and service.)
There are, however, no current T-Mobile compatible hotspots or routers that are compatible with T-Mobile's 5G network - only a couple of smartphones - so to get 5G access will require an equipment upgrade in the future.
So far we do not have any information on T-Mobile's plans for offering a 5G-compatible mobile hotspot or another data-only device.
Equipment Unlocks and Compatibility
OTR Mobile is offering to unlock existing purchased devices for customers who switch to the T-Mobile based plans.
The details depend on where you acquired your device:
Devices purchased from OTR Mobile be unlocked for free.
Devices purchased elsewhere will be unlocked for a $30 refundable fee. If, for some reason, OTR cannot unlock your device, they will refund the $30.
Device Compatibility & Band 71 Importance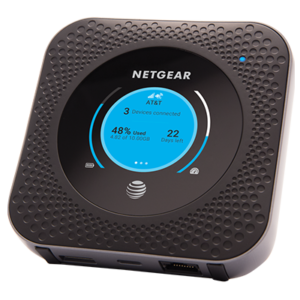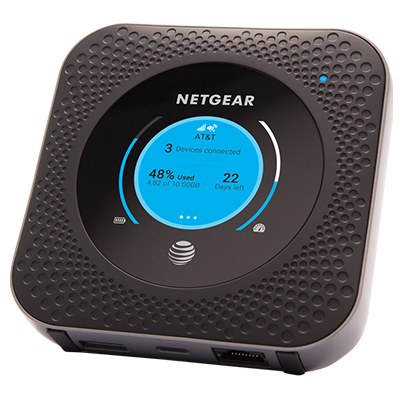 Device compatibility is always a concern when moving from one carrier to another.
While branded carrier devices can have some use on other carriers, they are not always optimal.
For more on this:
Using a Carrier Specific Cellular Device on Another Carrier
Although there is generally good cross-compatibility between AT&T and T-Mobile devices, most AT&T devices do not support T-Mobile's newer Band 71, a key frequency band for T-Mobile's long-range 600 Mhz coverage, and the primary band that has extended T-Mobile's coverage map so significantly outside urban areas.
Although a device isn't required to support Band 71 to operate on T-Mobile's network, those using devices without Band 71 support will be missing a substantial portion of T-Mobile's coverage, especially in more rural areas.
So for maximum T-Mobile coverage, it is beneficial to acquire devices with Band 71 support if you plan travels in more rural areas.
For instance, the Netgear Nighthawk is the current flagship device for AT&T and is a very popular option for AT&T data plans and sold frequently for use with OTR Mobile. But it lacks support for Band 71. It will, however, support T-Mobile's other bands.
For a listing of devices that support Band 71, see our Gear Center for:
OTR Mobile told us that they will not be activating T Mobile branded devices, such as the Coolpad Surf, which does have Band-71 support. They will only activate unlocked GSM devices, tablets, and Peplink devices.
Obtaining New SIM Cards
Existing customers who transition to the T-Mobile-based plan will require a new SIM card and an unlocked device.
OTR plans to ship new SIM cards to existing customers free of charge, but this transition could introduce interruptions in service - especially for mobile travelers without consistent shipping address options.
OTR told us they can activate a new T-Mobile SIM purchased or acquired by customers and that existing customers would not be charged an activation fee.
Considering this change is rather rapid, we anticipate OTR Mobile will experience glitches in their transition to this new plan over such a short time.
New Equipment Options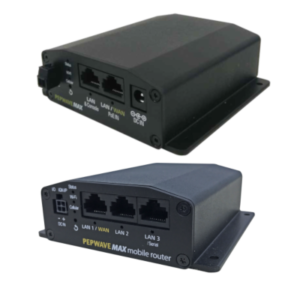 OTR also announced new equipment choices to go along with the T-Mobile plans including a couple of Pepwave products.
The prices listed below are from the Facebook announcement and include the device, a charger, the first month of service, sim card, and activation.
PepLink Max Transit Mini ($570)

This router includes support for T-Mobile's LTE Band 71 and comes with an LTE Category 4 modem. See our Gear Center review for all the details.

PepLink Max BR1 Mini ($440)
Netgear LB1120 LTE Modem ($260)

The most basic option, this device also does not support Band 71 and is a Category 4 LTE modem. Here is our review.

Bring your own Device ($120)
Bring your own Sim ($110)
---
AT&T Option Remains for Existing Customers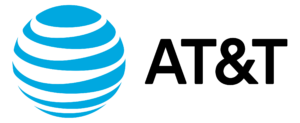 Although the email states that all customers will transition to T-Mobile, OTR confirmed to us that existing customers who want to stay on the AT&T network with OTR may do so for now.
Price Increase to $90/mo
However much to the disappointment of existing customers, the price will increase to $90/month effective the next billing date.
The stated reason is that this is driven by cost changes on AT&T's end which they can't control.
OTR states the $60/month pricing is below their cost so they cannot afford to grandfather existing customers at that pricing.
AT&T service will not be available for new customers going forward. It's also not clear how long this AT&T option will last even for existing customers.

Our OTR contact stated on the record that they cannot guarantee AT&T service into the future due to AT&T's constant changes without notification. It is OTR Mobile's intention to offer the AT&T option for existing customers for as long as possible.
It is this shift by AT&T that has driven OTR Mobile to change its base plan offerings to T-Mobile and why OTR mobile recently stopped offering annual and quarterly plans.
Customers On Annual AT&T Plans
Customers who prepaid for 90 days or a year of service will continue to utilize their existing service as normal until their plan expires, according to OTR Mobile. But do be aware that OTR Mobile has no control over what changes AT&T might make - including early termination of plans.
---
Shopping for Alternative Data Plans
Since OTR Mobile is a monthly service with no commitment, existing customers may want to look at other options if they need or want to stay with AT&T.
In the past couple of months, we've seen major shifts in AT&T based unlimited data plans - with the retirement of both the RV Adventure Unlimited plan (available for Togo and Airstream customers) and the prepaid DataConnect tablet plan.
We are monitoring several remaining AT&T-based reseller plans, and at the present time there are resellers still offering AT&T service.
If you choose to move to another vendor for better pricing, most AT&T vendors will activate any AT&T based data device. OTR Mobile devices currently in use will not need to be unlocked, as locking is based on the carrier, not the vendor.
We do, however, advise caution, as the AT&T landscape is still rapidly shifting and there's no telling what the future might hold for resellers and vendors offering these plans.
Resources for shopping for new data plans:
---
Summary
OTR Mobile's announcement of a shift over to T-Mobile is not too surprising when viewed in the bigger context of AT&T's strategic moves over the past couple of months.
It's unfortunate that these changes impact so many customers and not just those who utilize OTR Mobile. And the increased prices that come with this shift will be unwelcome for customers who have come to rely on OTR Mobile's service, especially those that do not live in an area serviced by T-Mobile.
But the cellular world is always changing.
We consistently advise our readers to have backup options as even plans offered by the major carriers can be shut down or changed without notice. Resellers and third-party providers are especially susceptible to abrupt changes.
As always, we will continue to track these changes and provide readers and our members with thorough and unbiased information so that you can make an informed choice.
---
Related News:
Related Guides: