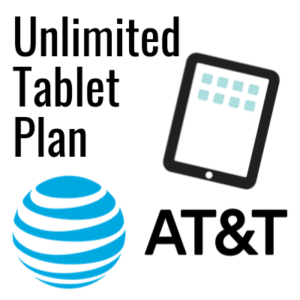 When AT&T abruptly pulled the popular AT&T DataConnect Unlimited Tablet Plan for $34.99/mo (or $40 without autopay) a week ago, there was much consumer confusion about the plan's status going forward.
The plan was officially retired - a fact which AT&T confirmed to us at the time, but grandfathering the plan was still an open question.
Would this be like the recently retired annual RV unlimited data plan - which was not grandfathered - or would it be grandfathered like most other retired AT&T plans?
AT&T finally gave us an answer....
Video Version
Subscribe to our YouTube Channel
Grandfathering Confirmed
Scott Huscher, AT&T's Lead Public Relations Manager, confirmed in an email yesterday that the plan is grandfathered, responding in the affirmative when we if "...this plan, which is no longer available to new customers and has presumably been retired by AT&T, is being grandfathered for existing customers who are not violating the plan terms of service?"
He also emphasized the need for customer compliance with AT&T's terms of service by noting:
We offer a variety of data plans so that customers can choose the option that best suits their needs. All of our plans come with terms of service, which we expect our customers to follow. Unauthorized use of our service can have consequences, including service cancellation.
Customers who currently have the plan, have adhered to AT&T's terms of service, and continue to pay for the plan are grandfathered in and can continue to enjoy the plans
How to Stay Grandfathered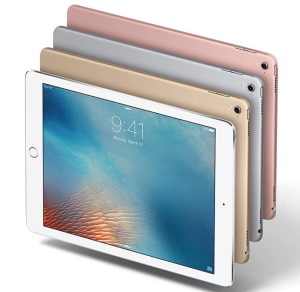 This plan is specifically for tablets, cellular-embedded cameras, and gaming devices and includes unlimited data on-device only (no mobile hotspot use), subject to network management after 22GB of usage.
Customers who put a SIM with this plan into an unauthorized device like a cellular embedded router or mobile hotspot device to circumvent the mobile hotspot restriction face an increased risk of their plan being canceled or not renewed by AT&T.
The safest option is to utilize this plan as intended - in a tablet or other authorized device.
Summary
After a week of confusion, AT&T finally confirmed that the $34.99/month prepaid unlimited data plan is officially grandfathered.
But AT&T makes it clear that it reserves the right to take action against customers who utilize the grandfathered plan against AT&T's terms of service, which prohibit mobile hotspot and use in non-compliant devices like routers and mobile hotspot devices.
Customers who do not comply with AT&T's terms may find their plan abruptly canceled or non-renewable.
AT&T also previously stated that they would introduce a new plan to replace the unlimited plan, but no further details are yet available. We will remain on the look-out for the replacement option AT&T might offer in the future.
---
Related News:
Related Guides: