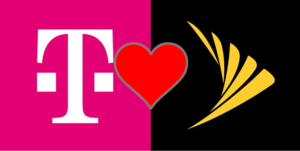 The mega-merger of the wireless world took a major step closer to completion this morning when a federal judge came down strongly in favor of allowing Sprint and T-Mobile to merge, ruling against the 14 states that had sued to stop the transaction.
US District Judge Victor Marrero has clearly become a T-Mobile fan:
"T-Mobile has redefined itself over the past decade as a maverick that has spurred the two largest players in its industry to make numerous pro-consumer changes. The proposed merger would allow the merged company to continue T-Mobile's undeniably successful business strategy for the foreseeable future."
But the deal is still NOT done yet - there remain a few smaller legal hurdles to jump, and there is a possibility that some of the states might choose to appeal.
Sprint and T-Mobile jointly announced this morning that they are now targeting bringing the merger to a close "as early as April 1, 2020" - assuming everything continues to go well.
Once completed - this merger to create "the New T-Mobile" (Newt Mobile?) will drastically reshape the cellular landscape in America, in very interesting ways.

Video Version
Subscribe to our YouTube Channel
Sprint & T-Mobile Merger Reshapes The Industry
There are only four cellular companies with spectrum holdings necessary to operate nationwide - and since spectrum is a limited resource, it has always been prohibitive for any new players to enter the nationwide cellular market.
Traditionally - AT&T and Verizon were the giants, and T-Mobile and Sprint were the smaller low-cost upstarts in this four-way race.
Regulators have liked this four way competition, but Sprint in particular been struggling to remain viable and has been slipping deeper into fourth place over the past several years.
A merged Sprint and T-Mobile will shift the industry to having three much more equally weighted giants instead, and some fear this will eventually lead to less competition and higher prices.
But it will also almost certainly lead to faster and better 5G networks coming to market sooner - since Sprint and T-Mobile will now have ample spectrum holdings to compete with AT&T and Verizon at the higher end of the market, heating up the race to 5G substantially.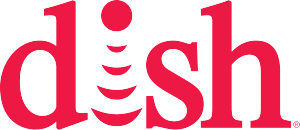 To help calm fears around having only three nationwide cellular providers - T-Mobile and Sprint in their July 2019 deal to get Department of Justice approval agreed to help enable Dish Network to become a new fourth nationwide carrier.
To get started - Dish will take over Sprint's Boost Mobile subsidiary, will purchase a bunch of spectrum from the newly merged company, and will get seven years of roaming access to give Dish time to build up a native 5G network of its own.
For more on the potential for Dish Network as a cellular carrier, and the merger history and terms, see our story from last year:
T-Mobile / Sprint Merger Receives Critical Department of Justice Approval
So What Next?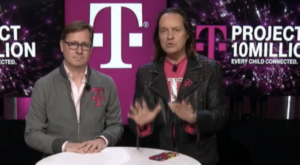 The California Public Utilities Commission and a federal antitrust Tunney Act judge still need to rule to approve the merger, but most analysts expect these are just formalities now that the major pending lawsuit has been resolved.
Assuming all goes well - starting in April, Sprint and T-Mobile will at last begin to merge their networks.
T-Mobile is promising some big things will be possible:
"With speeds up to 5x faster than current LTE in just a few years and reaching as much as 15x faster by 2024, New T-Mobile's 5G network will change the way consumers think about and use the Internet.
...
With 14X more total capacity in 2024 than standalone T-Mobile has today, the New T-Mobile's 5G network will bring down the cost of delivering a gigabyte of data, providing enormous economic incentives for the New T-Mobile to lower prices."
And T-Mobile will even be going after cable companies to offer residential broadband service:
"T-Mobile's wireless in-home broadband service will overcome the obstacles to extending traditional wireline access by blanketing high-capacity coverage over previously difficult to serve areas. It will deliver 100+ Mbps speeds for wireless broadband to 90% of the population and in-home service to over half the country's households by 2024."
Those are all the upsides - we'll have to hope that there are no downsides, or additional costs. T-Mobile previously agreed that it will not raise prices on existing customers and plans for three years following approval of the merger - but after that, who knows.
And of course - we don't know whether the new T-Mobile will dare to offer real unlimited plans for truly mobile users, or whether it will focus "in-home" residential caliber service only on those who are in a fixed physical location.
In other words - there are still a lot of unknowns.
But for now, we just keep waiting for this soap opera to finally end.
T-Mobile / Sprint Merger News Stories
Related Guides