Mobile Internet News Center
From cellular plans, new product announcements to technology advancements - we track the industry to keep our content up to date for how news items impact mobile internet for RVers and boaters.
Our news stories are provided as a free service without annoying ads, made possible by our premium members.
Recent Mobile Internet News Stories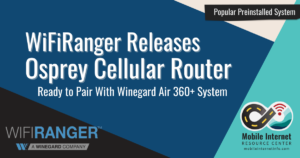 WiFiRanger Releases Osprey Cellular Router to Pair With Winegard's Air360+ Rooftop Antenna System
WiFiRanger is a company that has long been focused on connectivity for the RV market, which is one reason why the RV gear behemoth, Winegard, acquired WiFiRanger in August of […]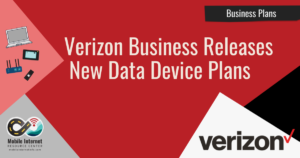 Verizon Business Releases New Business Unlimited Data Device Plans with 5G Ultra Wideband Network Access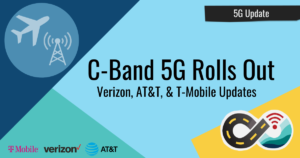 C-Band 5G Rolls Out on Verizon and AT&T, T-Mobile Enables 5G Carrier Aggregation
We have been tracking the emergence of C-Band 5G since the FCC auction for this valuable spectrum began in 2020 – and the past few months have been a roller […]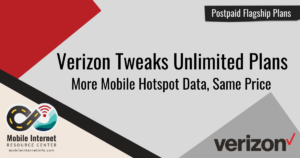 Verizon Launches New 5G Consumer Postpaid Smartphone Plans With More Mobile Hotspot
Verizon introduces new "5G" versions of their Play More, Get More, and Do More plans, with increased benefits and no price changes.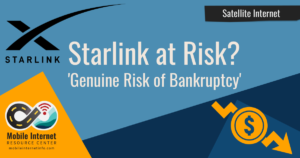 Elon Musk Warns That Starlink Is At Risk as SpaceX Faces "Genuine Risk of Bankruptcy"
Elon Musk last week on Black Friday sent an "All Hands on Deck" email to SpaceX employees asking everyone to cancel weekend plans to help get Raptor engine production back […]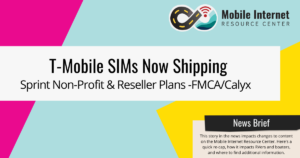 Sprint Based Reseller Plans Now Shipping with T-Mobile SIMs – Including FMCA TechConnect+, Calyx Institute, Other Non-Profits
With T-Mobile's acquisition of Sprint moving towards final convergence this summer, the merger continues with some popular reseller plans that were previously advertised as Sprint Plans now shipping with T-Mobile […]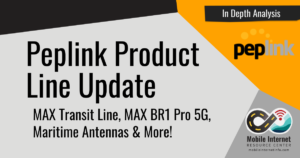 Peplink Product Line Update: Major Changes to the MAX Transit Line, MAX BR1 Pro 5G Hands-On, New Maritime Antennas, and More!
Peplink's product lineup has been going through some significant changes – with new products announced, and some old favorites being phased out. Across the board prices are shifting up – in some cases dramatically.
Mobile Internet Video Stories
Major Industry Analysis Articles