Mobile Internet News Center
From cellular plans, new product announcements to technology advancements. Our goal is to provide analysis for how industry news impacts mobile internet for RVers and boaters.
Our news stories are provided as a free service without annoying ads, made possible by our premium members.
Recent Mobile Internet News Stories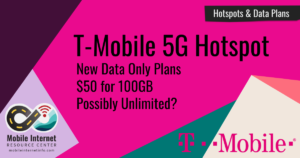 T-Mobile Launches New Data-Only Plans & Inseego 5G MiFi M2000 Mobile Hotspot
T-Mobile this morning went from having some of the worst mobile hotspot offerings direct from a major carrier to perhaps having the best with the introduction of new data plans and the Inseego 5G MiFi M2000 mobile hotspot.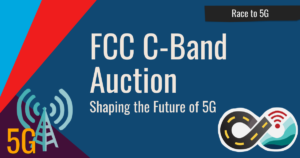 FCC's Massive C-Band Auction Begins – Shaping The Future of 5G
The CBRS auction we reported on in September was just the prequel to the FCC's much larger C-Band spectrum auction that starts today.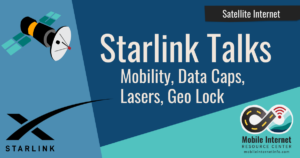 Starlink Update: SpaceX Talks Mobility, Data Caps, Geo-Locking, Space Lasers, and More…
Starlink's limited public beta has been generating an unprecedented amount of interest and early testers have begun to share their experiences over the past few weeks.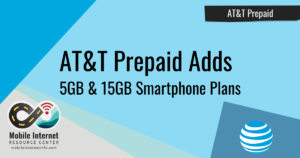 AT&T Prepaid Adds 5GB and 15GB Smartphone Plans; Unlimited and Unlimited Plus Plans Still Available
AT&T Prepaid has shaken its smartphone plan line-up, maintaining its previously offered unlimited style plans, but reworking two of its tiered data plans.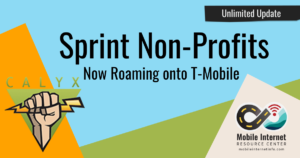 Sprint Non-Profit Unlimited Hotspot Plans Gain Access to T-Mobile Roaming – Calyx, PCs for People
We have been tracking the Calyx Institute and PCs for People since way back in 2016 when we first heard about how these non-profits were able to offer unlimited Sprint hotspot plans to their members due to some inherited contract terms from when Sprint purchased Clear Wireless.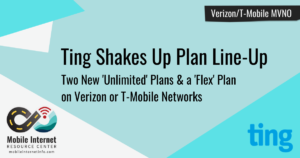 Ting Mobile Updates Plans to Include Two 'Unlimited' Plans and a Flexible Data Use Plan on the Verizon & T-Mobile Networks
On Tuesday, Ting Mobile, a Dish owned MVNO, announced a variety of changes to its line-up of smartphone-based plans including the addition of two 'unlimited' plans and provisioning of 5G access.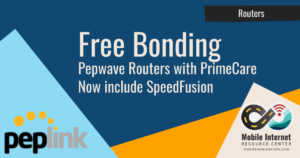 Pepwave Now Including Free SpeedFusion Cloud with PrimeCare
Last week Peplink announced a new perk for customers – access to SpeedFusion Cloud bonding is now included free for devices covered by any of Peplink's extended warranty programs: "Starting […]
Mobile Internet Video Stories