Verizon Wireless has rebranded Total Wireless to "Total by Verizon".

Total Wireless is one of several prepaid brands owned by Tracfone.
Verizon purchased Tracfone in November 2021. Until this change, Verizon had not made any other changes to these prepaid brands, other than activating all new signups on the Verizon network.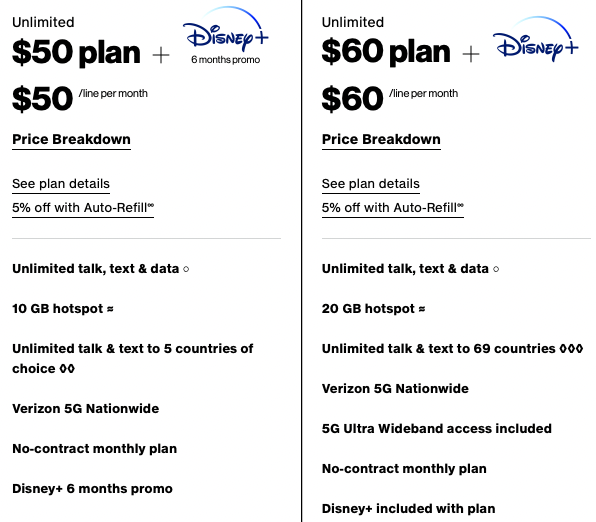 But today the previous Total Wireless website announced that they are now Total by Verizon, and they have a new lineup of smartphone plans.
The top-tier plan starts at $60/month and comes with unlimited on-device data, 20GB of hotspot data, and access to both 5G NW and 5G UWB.
They also offer a $50/month plan with unlimited on-device data, 10GB of hotspot data, and access to 5G NW - as well as two other smaller plans. Discounts are available for additional lines.
Verizon also owns Visible, which offers a $45 plan that comes with unlimited data for both device and hotspot.
We will continue to monitor to see if Total by Verizon introduces any other plans, and what Verizon plans to do with the other brands under the Tracfone umbrella, such as Straight Talk, Simple Mobile, and Net 10 Wireless.
Key Mobile Internet Related Considerations:
Total by Verizon is a prepaid brand, and offers four smartphone plans.
All data on the plans is deprioritized and subject to network management.
For more information:
Related Content at the Mobile Internet Resource Center:
Related Updates: