Mobile Internet

News Center
From cellular plans, new product announcements to technology advancements - we analyze industry news for how it impacts RVers, cruisers and nomads.
Our news stories are provided as a free service,
made possible by our premium members.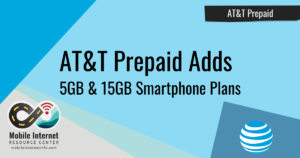 AT&T Prepaid Adds 5GB and 15GB Smartphone Plans; Unlimited and Unlimited Plus Plans Still Available
AT&T Prepaid has shaken its smartphone plan line-up, maintaining its previously offered unlimited style plans, but reworking two of its tiered data plans.