Key Points:
The new iPhone 15 brings minor mobile connectivity improvements, compared to the major addition of satellite communication capability that came with the iPhone 14 generation.
This year - all iPhone 14 & iPhone 15 phones will be gaining access to Roadside Assistance via Satellite, offered in partnership with AAA. This could be useful when broken down far from cellular coverage.
Wi-Fi 6E support is finally coming to the iPhone 15 Pro, but not the regular iPhone 15.
Other connectivity enhancements this year are minor - though the expected (and now confirmed) Qualcomm X70 modem chipset should provide better 5G carrier aggregation capabilities and fringe area connectivity.
Yesterday, Apple announced this year's batch of new iPhone models - the mainstream iPhone 15 and large-screen iPhone 15 Plus, and the new flagship iPhone 15 Pro and iPhone 15 Pro Max.
With 5G technology being relatively mature - unlike last year, there is little obviously new on the iPhone 15 cellular front to get excited about.
But this year - Wi-Fi 6E and a new Ultra Wideband chip make their iPhone debut - and satellite communication features are getting advanced.
Since Apple (like it or not) defines what is considered "mainstream" for mobile technology for the upcoming year, join us in our annual deep dive into just what is new from the connectivity perspective in this year's updates.
iPhone 15 Mobile Internet Video
AAA Roadside Assistance Via Satellite
Last year, Apple jumped ahead of the rest of the phone industry by rolling out integrated satellite connectivity in the iPhone 14 lineup - allowing emergency messaging via satellite anywhere you can get a clear view of the sky, regardless of cellular coverage.
This system was designed for true emergencies only - and Apple this year celebrated the many lives saved since the service launched.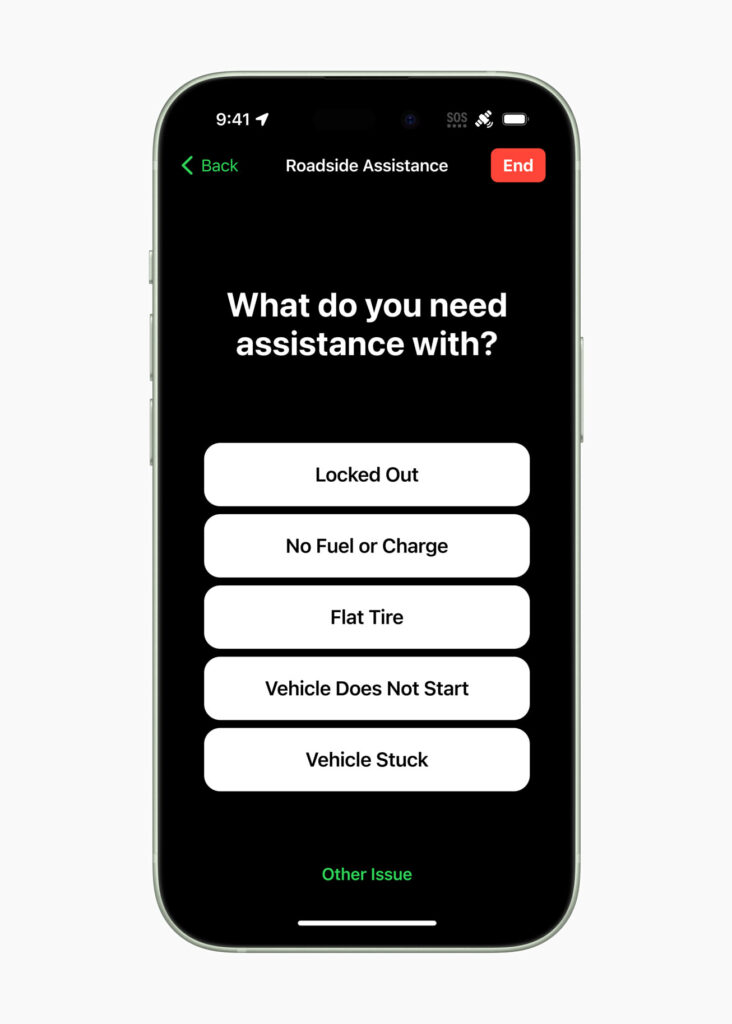 This year, the capability is being expanded beyond emergencies to support more mundane roadside assistance situations - like being locked out, running out of gas, or breaking down.
Roadside Assistance is being offered in partnership with AAA in the USA.
Apple describes it this way:
"Roadside Assistance via satellite is launching in the U.S. with AAA and is included for free for two years starting at the time of activation of a new iPhone 15, iPhone 15 Plus, iPhone 15 Pro, iPhone 15 Pro Max, iPhone 14, iPhone 14 Plus, iPhone 14 Pro, or iPhone 14 Pro Max. This satellite service requires iOS 17. AAA may charge for roadside assistance services. iPhone 15 and iPhone 14 users who are not AAA members can take advantage of Roadside Assistance via satellite on a pay-per-use basis for AAA's roadside assistance services."
So, while the satellite connectivity is free for two years, AAA will charge for actual services provided unless the recipient is an AAA member.
It is unclear what other future plans Apple has for the satellite capability built into the recent iPhones - and how Apple will charge for it once the free initial two years of connectivity has expired.
Apple clearly has big plans though. It has expanded the Emergency SOS coverage to 14 countries so far, with more slated to be added soon.
Perhaps over time, as more satellites from Apple's partner Globalstar are launched, Apple will offer more general text messaging or even more advanced features.
As we predicted last year - Apple will likely remain extremely slow (and secretive) in rolling out new capabilities to avoid overwhelming the system.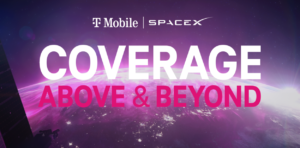 Because of these limitations, dedicated devices like the Garmin inReach might still have their place for those needing slightly more advanced satellite connections, particularly those who are often well off the beaten path.
In the meantime - the development of T-Mobile & Starlink's "Coverage Above & Beyond" satellite connectivity capability seems to be stalled out, waiting for SpaceX's Starship to be ready before this direct-to-cellular satellite system can begin beta testing.
Other companies are also working to connect cell phones directly to satellites, but not much has changed since our article last year, where we gave an overview of what will eventually be possible:
T-Mobile And SpaceX Starlink Partnership – "Coverage Above & Beyond" Aims To Eliminate Dead Zones
iPhone 15 Cellular Capabilities
Though we will not know with 100% certainty until the hardware starts to ship next week and the first teardowns are published, it is widely assumed that all the new iPhone 15 models are using Qualcomm X70 5G cellular modem - a more capable modem chip than the X60 used in the iPhone 13 series and the X65 used in the iPhone 14.
UPDATE: Teardowns have confirmed that Apple is indeed using the Qualcomm X70 in the iPhone 15 generation.
The list of officially supported 5G and LTE bands on the USA version of the iPhone 15 is almost completely unchanged from the iPhone 14.
New additions compared with the iPhone 14 are in bold:
Sub-6GHz 5G Bands: n1, n2, n3, n5, n7, n8, n12, n14, n20, n25, n26, n28, n29, n30, n38, n40, n41, n48, n53, n66, n70, n71, n75, n76, n77, n78, n79
mmWave 5G Bands: n258 (24 GHz), n260 (39 GHz), n261 (28 GHz)
4G/LTE Bands: 1, 2, 3, 4, 5, 7, 8, 12, 13, 14, 17, 18, 19, 20, 25, 26, 28, 29, 30, 32, 34, 38, 39, 40, 41, 42, 46, 48, 53, 66, 71
Here are the details on the two newly supported bands:
n75 & n76 - 1500MHz Supplemental Downlink. These 5G bands are only used in Europe and can provide an extra layer of download speed when 5G carrier aggregation is engaged. Support for these bands offer a minor, but nice, improvement for international roamers.
There is one minor cellular regression that was introduced in the iPhone 14 that continues into the iPhone 15, compared to the iPhone 13.
4G bands 11 & 21 expand coverage to some legacy spectrum used only in Japan. These bands were removed from the iPhone 14 and iPhone 15 models being sold in the USA. These two oddball bands are however still found on the Canadian iPhone 15, which is also the model sold in Japan.
Overall, the bands supported by the iPhone 15 cover almost every 4G and 5G cellular band currently in use worldwide, making the iPhone 15 a fabulous and future-proof global roamer.
Legacy 3G UMTS networks are supported, as well as 2G GSM/EDGE networks, although most of these networks have been shut down in the US.
There are only a few 5G bands on our radar that remain missing in the iPhone 15:
n13 - Band 13 is the long-range foundation of Verizon's 4G/LTE network, and eventually, Verizon will want to switch to using this band (at least in part) for 5G. This transition is likely still years away, but without band n13 support, the iPhone 15 will be unable to take advantage of this band once Verizon switches. Since Apple is likely well in tune with Verizon's plans, we can only assume that band 13 is not destined for 5G anytime soon.
n46 - This band allows the use of underutilized 5 GHz Wi-Fi spectrum for extra capacity on 5G cellular. We haven't seen any devices support 5G n46 over this spectrum yet, but many devices (including all recent iPhone models) support LTE-LAA Band 48 for layering 4G on top of Wi-Fi spectrum.
Support for these missing bands is not critical and is primarily interesting for future-proofing.
The iPhone 15 can connect to almost any network today and in the years ahead.
In the USA - all iPhone 15 and iPhone 15 Pro models should have identical cellular capabilities, no matter which carrier you buy from. And if you buy directly from Apple, the iPhone 15 will be sold unlocked and capable of use on any US carrier that supports eSIM.
Like the iPhone 14, the iPhone 15 can have two eSIM plans active simultaneously.
Having an unlocked phone with two plans from two different carriers is a great way to carry some redundancy in your pocket.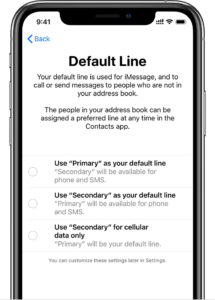 USA iPhone 15 is eSIM Only
Last year Apple made the USA model of the iPhone 14 the first phone to eliminate physical SIM slots in favor of going eSIM only.
This year - Apple is staying the course, remaining eSIM only in the USA.
International iPhone 15 models will continue to support eSIM and physical nano-SIM, since eSIM has not been as thoroughly embraced in many countries yet.
We are sad to see SIM cards go - nothing beats the convenience of easily moving plans as needed.
International Models Still Limited - No mmWave or 600 MHz Cellular!
Just like last year with the iPhone 14 - beware of international iPhone 15 models! The iPhone 15 sold in the United States has some significant advantages - even compared to the model offered in Canada and Mexico.
In particular - Apple has continued to keep mmWave 5G support as an exclusive capability for USA-destined phones.
Ultra-high-frequency mmWave 5G signals enable amazingly fast performance, but the signal is exceedingly short range, and it requires multiple very specialized antenna modules to receive.
Because mmWave is expensive to implement (and has been slow to be deployed), many lower-priced 5G devices have left this capability out entirely.
To date - Apple has only included mmWave support on models sold within the United States, and this is continuing with the iPhone 15 lineup.
The international iPhone 15 variants will be identical to the USA version, other than cellular capability:
Canada / Mexico / USVI / Japan Model - Lacks all mmWave bands (n258 / n260 / n261) and adds Japanese 4G bands 11 and 21.
Other International Models - All the various other international models lack mmWave bands and also lack 600 MHz n71 and b71 (T-Mobile's long-range coverage) and AT&T FirstNet (Band 14 and n14), as well as some other minor 4G and 5G bands.
The lack of mmWave support is an important consideration for Canadians who travel to major US cities where this sort of coverage might make a difference.
Canadians who travel south may want to seek out the USA iPhone models for better future compatibility and resale value.
All of the other international iPhone 15 models should be avoided by those who spend lots of time in the USA since they lack support for the 600 MHz bands that are critical for use on T-Mobile and the FirstNet band that is exceedingly valuable on AT&T.
In other words - travelers who might pass through the USA should consider skipping over the Canadian models and grey-market imports when they are iPhone shopping!
Outside of the USA, mmWave has still not been widely embraced for 5G yet - but mmWave has begun slowly ramping up in both Europe and China.
But despite this - it seems that Apple will continue to wait before taking mmWave support internationally.
Wi-Fi 6E At Last - On The Pro Only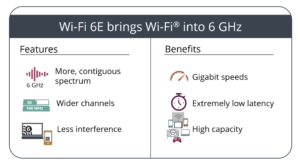 The new iPhone 15 Pro supports the newer and faster Wi-Fi 6E standard - so if you have a Wi-Fi 6E compatible router or mobile hotspot device, you can now take advantage of potentially doubled Wi-Fi speeds.
But with so few routers and other devices supporting this technology, it is a feature that is probably not going to be relevant for most any time soon.
We still suspect most of the mobile industry may skip over Wi-Fi 6E and migrate directly towards the upcoming Wi-Fi 7 standard over the next year or three.
Also New: Second Generation Ultra Wideband
One other minor new connectivity improvement is the debut of a second generation Ultra Wideband chip in the iPhone 15 models, as well as in the new 2023 Apple Watch lineup.
This chip will enable 3x the range for precision location finding - but only between devices with the second generation chip.
We suspect that a new generation of AirTags must be in the pipeline also featuring this chip that will help you find your lost keys and stray cats from further away than ever before - but only if you have an upgraded phone or watch.
New Modem & Concluding Thoughts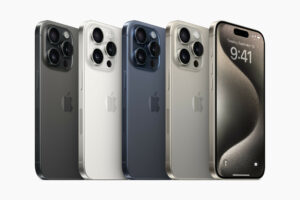 With so little change in the cellular specs from the iPhone 14 to the iPhone 15, there is a possibility that Apple is using the Qualcomm X65 cellular modem seen in the iPhone 14 for an additional year, but most analysts expect the iPhone 15 series use Qualcomm's newer X70 modem.
UPDATE: Teardowns have confirmed that Apple is indeed using the Qualcomm X70 in the iPhone 15 generation.
Compared to the 3-way carrier aggregation in the X65, the X70 support 4-way 5G carrier aggregation - which is a feature that T-Mobile is currently the only carrier taking advantage of. If the X70 is in the iPhone 15, it can give it the potential for extreme cellular speeds in certain T-Mobile areas - and these areas will become more widespread over time.
The X70 modem also has theoretically better power efficiency and more capability to grab signal in marginal areas compared to the X65.
But if you already have an X65 device (like an iPhone 14), the iPhone 15 may have little practical benefit to offer in terms of cellular capabilities.
The leap from older generation 5G devices however should be substantial.

We will update this article once the X70 chip is confirmed via hardware teardowns.
iPhone 15 Release Dates
The iPhone 15 and iPhone 15 Pro models will be available for pre-order this Friday, September 15th - and will be shipping on September 22nd.
The iPhone 14 is sticking around in the lineup too - with a $100 price drop making it more affordable for those interested in the safety and security of satellite connectivity, but who aren't interested in being on the cutting edge.
As is the case every year, all the carriers and Apple will have promotions for the new iPhones - those interested in upgrading should do their homework and keep a keen eye on the fine print.
Most promotions will require turning in an existing phone and/or agreeing to a service commitment to "pay" for the phone via monthly bill credits. We don't track these sorts of deals here.
In short, carriers intend to entice you to make a long-term commitment to their service in exchange for a free or discounted iPhone.
Make sure you know what you are getting into - especially if you are the sort of geek who likes to upgrade every year or two.
Past iPhone Model Analysis:
Related Guides & Content: