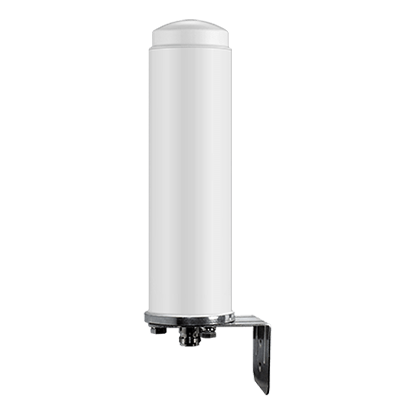 The SureCall Wideband Omni Outdoor Antenna is designed for wall or roof mounting. It covers 2G/3G/4G and WLAN systems for Cellular, PCS, AWS and LTE frequencies, providing 2-4 dB gain.
This omni-directional fiberglass antenna gathers signals from all sides and does not need to be pointed toward a cellular tower. Includes mounting equipment for either a flat horizontal surface or a wall.
Specifications
Model:

SC-288W

Type:

Omni-Directional

Impedance:

50 Ohm
Beamwidth: E:72 H:92 / E:50 H:80

Cable Type & Length:

Connector:

N Female
Internal Ground Plane: Yes

Dimensions:

9.5" x 3.9"

Mounting:

Roof or Wall
Testing Status: We have this antenna as part of the Fusion2Go 3.0 RV kit sent to us for review by SureCall.
A Full Review of this Product is Available to our Members

We are honored to be able to present the above product overview for free without 3rd party advertising.
In thanks for funding this resource center our members have access to the in-depth unbiased review of this product based on our extensive hands-on time and testing.
If you're a member, please log in above to read the review.
Purchasing Options
UberSignal | RepeaterStore | Amazon | SolidSignal