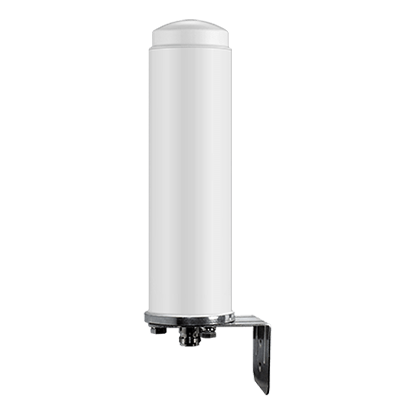 The SureCall Wideband Omni Outdoor Antenna is designed for wall or roof mounting. It covers 2G/3G/4G and WLAN systems for Cellular, PCS, AWS and LTE frequencies, providing 2-4 dB gain.
This omni-directional fiberglass antenna gathers signals from all sides and does not need to be pointed toward a cellular tower. Includes mounting equipment for either a flat horizontal surface or a wall.
Specifications
Model:

SC-288W

Type:

Omni-Directional

Impedance:

50 Ohm
Beamwidth: E:72 H:92 / E:50 H:80

Cable Type & Length:

Connector:

N Female
Internal Ground Plane: Yes

Dimensions:

9.5" x 3.9"

Mounting:

Roof or Wall
Testing Status: We have this antenna as part of the Fusion2Go 3.0 RV kit sent to us for review by SureCall.
The Rest of this Review is:
Member Only Content
We are thrilled & honored to be primarily member & reader funded - allowing us to present unbiased content. The in-depth review section of this product listing is part of the premium membership benefits of joining. Members can also leave their own reviews on products.
If you're a member, please log in above to read the in-depth review for this product and/or leave your own review. If you've not joined yet, learn more about membership at:
Purchasing Options
UberSignal | RepeaterStore | Amazon | SolidSignal
SureCall Wideband Omni Ratings
Quick Take
The SureCall Wideband Omni Outdoor Antenna covers 2G/3G/4G and WLAN systems for cellular frequencies, providing 3-4 dB gain.
Comments Rating
( review)